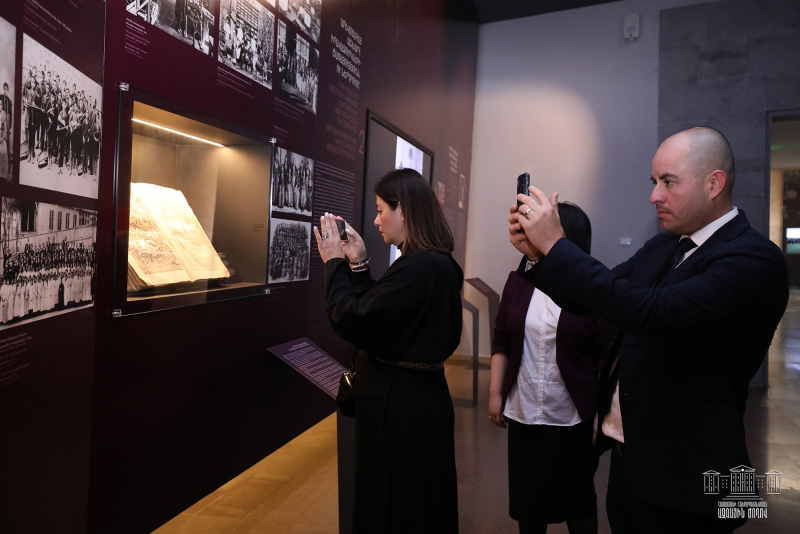 On 21 January, within the framework of a working visit to the Republic of Armenia, Adolfo Torres Ramirez, the Chairman of the Parliamentary Friendship Group of the Congress of Deputies of the House of Representatives of Mexico, accompanied with the Head of the Armenia-Mexico Friendship Group of the National Assembly of the Republic of Armenia Nora Arustamyan visited the Armenian Genocide Memorial.
Mr. Ramirez and the accompanying delegation were welcomed by AGMI Director Harutyun Marutyan, who also presented the history and symbolism of the Genocide Monument.
Memberes of the delegation put flowers at the Eternal Fire and honored the memory of the innocent martyrs with a minute of silence.
The delegation also visited the Armenian Genocide Museum, where museum guide Rosa Mnoyan presented to them documents and exhibits about the first genocide of 20th century. At the end of the visit Adolfo Torres Ramirez left a note in the Memory Book of honorable guests:
"Everything must be done for the world to respect, understand the Armenian Genocide and be able to live in peace. It must be recognized by all, and the Armenian people will become an advocate of peace".