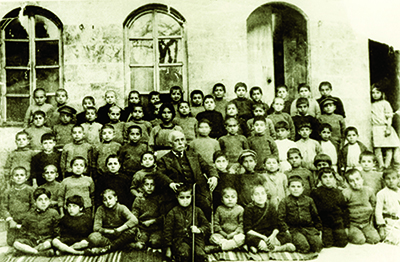 The Armenian Evangelical community in the Ottoman Empire was also deported and suffered considerable losses during the Armenian Genocide. Meanwhile, the representatives of the Evangelical community actively participated both in resistance and salvation of Armenians. Reverend Tigran Andreasyan was one of the leaders of Musa-Ler self-defense and, in addition to resisting Turkish troops, tried to arrange the safe movement of Armenian women and children. Reverend Hovhannes Eskidjyan, pastor of the Emmanuel Armenian Evangelical Church in Aleppo, was a key figure in organizing relief work in the city. He cooperated with the priest Harutyun Yesayan in aid distribution. Reverend Eskidjyan's assistant, Hakob Halepyan, would disguise himself in Arab clothes and tour the Baghdad railway company's premises as a guard to control the Euphrates railway bridge in the city of Jarabulus. He was able to move from Aleppo to other places without hindrance, transferring letters and money to Armenian refugees. John Minasyan was one of Reverend Eskidjyan's assistants, through whom he collected information on the deportations and massacres and assisted the refugees. Eskidjyan secretly met or handed letters to the US Consul Jesse Jackson and received French financial aid, which was distributed as needed through a previously prepared secret network. Thanks to the efforts made by Reverend Eskidjyan, an orphanage-shelter was founded in Aleppo and homeless people were provided with shelters in various places. Eskidjyan's work was continued by his wife, Gulenia, after his untimely death.
During 1915-1924 the already working Armenian orphanage of Aleppo sheltered 8.000 orphans under Reverend Aharon Shirajyan leadership and with the support of Dr. Asatur Altunyan. After 1922 the orphanage was headed by one of Aintab's self-defense leaders, Atur Levonyan. From 1915-1918, Dr. Phillip Hovnanyan provided assistance to the Armenians in the German hospital in Intelli, helped Armenian armed groups with medication and took care of the wounded. Rev. Abraham Harutyunyan, pastor of the Marash church received aid from foreign institutions and distributed it to the refugees. He also, in 1920-1921, with Archimandrite Khachatur Ghazaryan and Archbishop Avedis Arpiaryan continued with the issues concerning Armenian refugees. The churches of the three denominations had their representatives in various charitable organizations and compatriotic unions during the Genocide, participating in the salvation of remnants of the Armenian people and the patriotic act of giving them shelter.
Narine Margaryan

Scientific-Secretary of Armenian Genocide Museum-Institute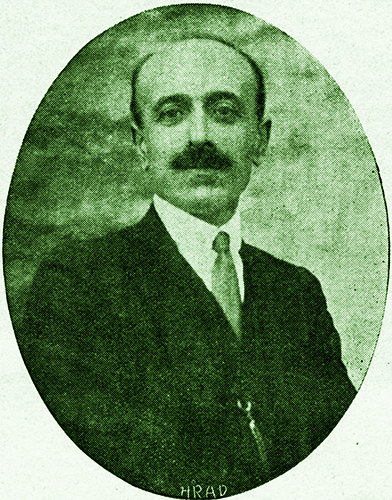 Rev. Tigran Andreasyan (1888-1962)
The Banishment of Zeitoun and Suedia's Revolt, Aleppo, 1935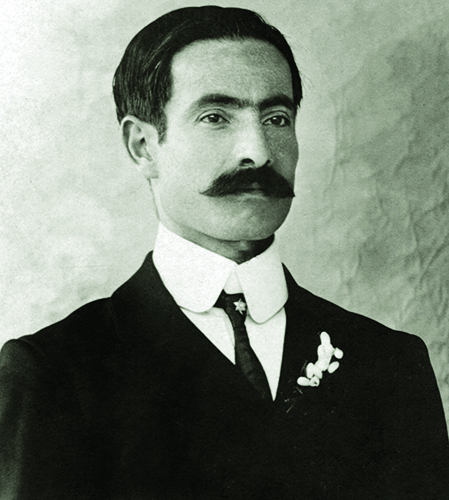 Rev. Hovhannes Eskijyan (1882-1916)
Eskijyan Family Archives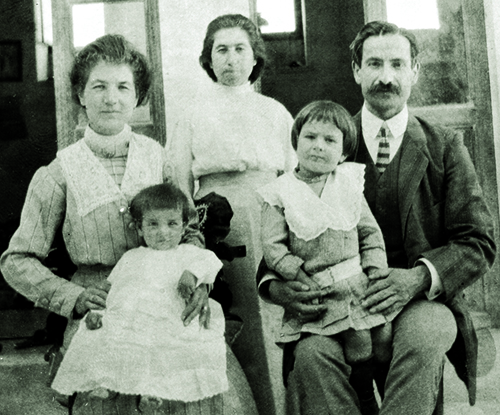 Rev. Hovhannes Eskijyan with his Family, Eskiz-Oluk, 1913
Eskijyan Family Archives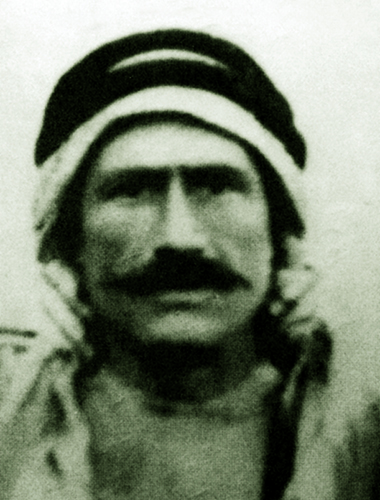 Hakob Halepyan, Assistant of Rev. Hovhannes Eskijyan
Eskijyan Family Archives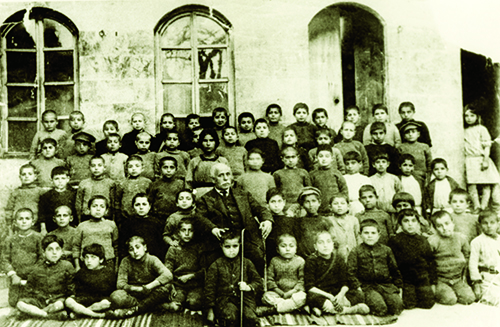 The Children of Aleppo Orphanage with Rev. Aharon Shirajyan
AGMI Collection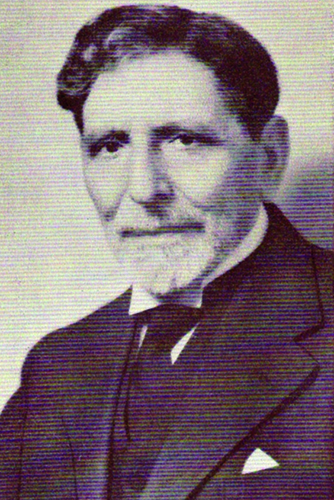 Asatur Altunyan (1857-1950)
A physician. One of the Founders of Aleppo Orphanage Thousands of Armenian Refugees were Provided with Medical Assistance in his Hospital
R. Jebejyan, Well-known Doctor in Aleppo A. A. Altunyan and his Activity, Aleppo, 1969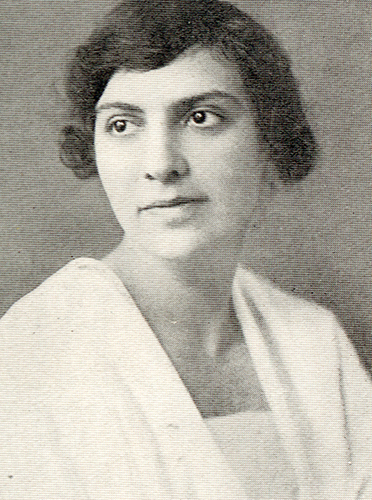 Nora Altunyan, Asatur Altunyan's Daughter, Organized Fundraising to Support Aleppo Armenian Orphanage.
Eretcyan T., The Nest of Ophans, 1915-1921, Aleppo, 1934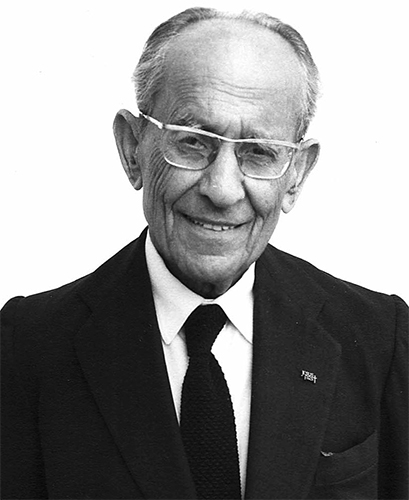 Rev. Eflaton Elmajyan, Rev. Eskijyan's Supporter
Eskijyan Family Archives