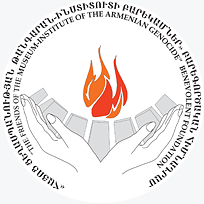 Established in 2007, the Friends of the AGMI Benevolent Foundation supports and promotes:
• The unanimous international recognition of the Armenian genocide (1915-1923) committed by Turkish authorities in the Ottoman Empire. AGMI stands in solidarity with the nations that have suffered genocide and crimes against humanity, including The Jewish Holocaust, The Tibetan Genocide, The Cambodian Genocide, The Rwandan Genocide, The Bosnian Genocide and The Sudanese Genocide,
• All those who uphold and maintain the principles of Armenian Genocide Museum-Institute (AGMI),
• The enrichment of all AGMI facilities and improvement of staff that align with the objectives set forth by the Foundation,
• The enrichment of AGMI collections, artifacts and other materials,
• Temporary exhibitions, public lectures, presentations and other mediums that foster education about the Armenian genocide to the Diaspora as well the native Armenian population,
• Scientific, academic and public events vis-à-vis organizations that foster the goals and objectives of the AGMI,
• Educational programs that raise awareness of the Armenian genocide,
• The publication all staff editorials, monographs, periodicals and other materials that foster the goals and objectives of the AGMI,
• The creation and maintenance of a web site that accurately depicts and reflects the goals and objectives of the AGMI,
• The enrichment of the Tsitsernakaberd Memorial Complex & National Park.
Remembering and Honoring
The Tsitsernakaberd Memorial Complex is sanctuary built in the memory of the Armenian genocide victims. The main role of the Memorial is to honor the innocent victims and create a sacred space where we can transmit our histories in keeping their memory alive. We believe that alongside the sorrow there must also be a space for honoring the joy. The AGMI stands for life, integrity, grace and the Goodness.
For donation:
For USD
INTERMEDIARY BANK: CITIBANK, N.A.
SWIFT: CITIUS33
BENEFICIARY'S BANK: ACCOUNT 36017277
ARMENIAN DEVELOPMENT BANK
YEREVAN, ARMENIA
SWIFT: ARDEAM22
BENEFICIARY: Museum-Institute of the Armenian Genocide
ACCOUNT: 1810001020443313