03.02.2019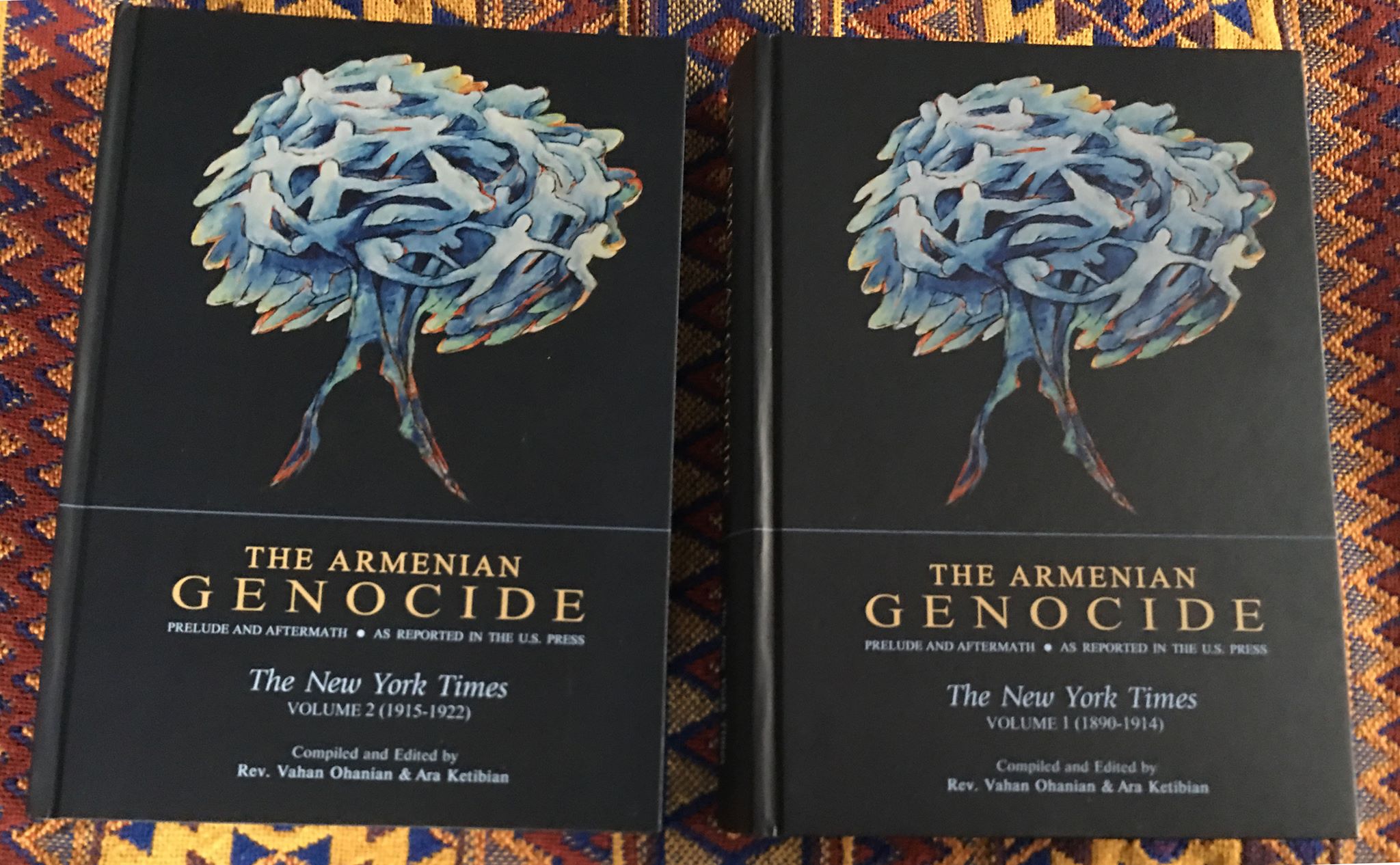 Recently two volume book composed of the articles from The New York Times during 1890-1922 related to the Armenian Genocide was published by the Mkhitarist Publishing House in Yerevan. The volumes called «The Armenian Genocide: Prelude and Aftermath. As reported in the U.S. Press – The New York Times» are compiled and edited by Vahan Hovhannisyan, the Archbishop of the Mkhitarist Congregation and Austrian-Armenian Ara Ketibian.
The compilers create a chronological sequence of documents on the Armenian Genocide, eyewitness testimonies, reports, and other relevant information.
The volume includes the Hamidian massacres of 1894-1896, the holocaust of Adana, the Armenian Genocide of 1915, and the immediate consequences of these massacres.
The first volume includes 1607 articles and the second one consists of 1059 articles. The volume is a great achievement for professionals, researchers and a wide range of readers as well.
https://horizonweekly.ca/en/%D5%AC%D5%B8%D5%B5%D5%BD-%D5%BF%D5%A5%D5%BD%D5%A1%D6%82-1890-1922-%D5%A1%D5%B4%D5%A5%D6%80%D5%AB%D5%AF%D5%A5%D5%A1%D5%B6-%D5%B4%D5%A1%D5%B4%D5%B8%D6%82%D5%AC%D5%AB%D5%B6-%D5%B4%D5%A7%D5%BB-%D5%B0/