03.11.2017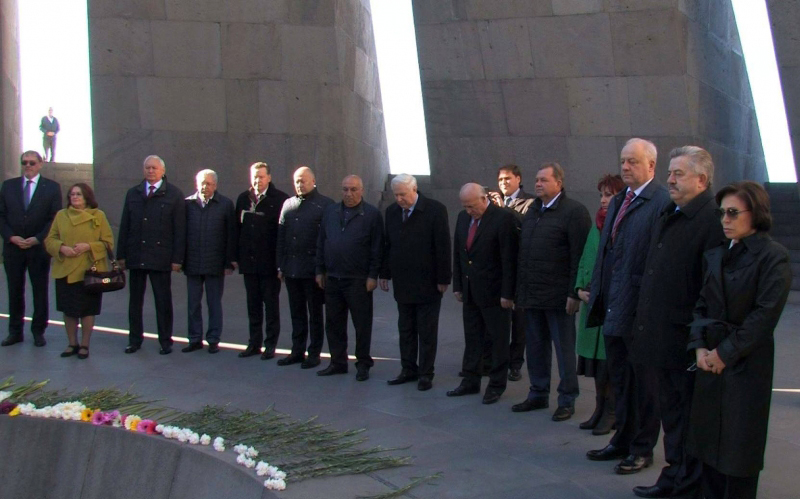 On November 2, Nikolai Ryzhkov, co-chair of the Commission on Cooperation between the Federal Assembly of the Russian Federation and the National Assembly of the Republic of Armenia, Member of the Federal Council of the Russian Federation, the members of commission, accompanied by Artashes Geghamyan, co-chair of the Armenian-Russian Inter-Parliamentary Cooperation Committee, and Volodya Badalyan, former deputy of Armenian National Assembly, visited the Armenian Genocide Memorial Complex.
Nikolai Ryzhkov and Russian parliamentarians put flowers at the eternal fire and honored the memory of the innocent martyrs with a minute of silence.
Nikolai Ryzhkov emphasized that every delegation visiting Armenia should come to this sacred place of Armenian people.