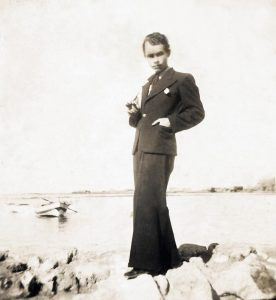 Armenian Diaspora is the undeniable consequence of the Armenian Genocide. Diaspora - "unaddressed", "landless homeland" became the great home of Armenians spread all over the world, where the Armenians were able to create their "Armenianness". In this unique environment under foreign sky the same fate connecting all Armenians was the genocide. Among them were many artists whose works in some way or another expressed the theme of the Armenian Genocide. Harutyun Kalents (Harutyun Harmandayan) was one of such Armenians.
Kalents was born in 1910, in the town of Kyurin, Sebastia Province, Ottoman Empire, in the family of Tiratur and Alamst. He was the third of four brothers. The Harmandayan family was engaged in carpets and shawls weaving, so they enjoyed a prosperous life. It seemed that the childhood of the children was worriless and the future was safe. But the Armenian Genocide ruined the tranquility of Harutyun's family.
During the Genocide, Kalents lost his father and almost all his relatives and he was rescued by the inventiveness of his mother. The mother hid Kalents in a saddlebag on a horse. She manages to reach Syria with her four sons, where she dies in a hospital, and her four children find shelter in an American orphanage. Kalents remains in Aleppo orphanage for seven years. Harutyun was first settled in Aleppo, then in 1927 moved to Tripoli, Lebanon, near his two brothers, where they opened "Harmand" photo studio. Here Kalents was introduced to French painter Claude Michelle and in 1930, upon his request Kalents moved to Beirut to teach painting and drawing in an art studio near Michelle's studio. Kalents soon established his own studio, where after a couple of years he met his future wife, Armine Paronyan. After two years of their marriage, in May 1945, he turned back to Armenia with his wife and son and conducted his further life and activities in the homeland.
1915 not only orphaned and left Kalents homeless, but also left a deep trace on his future life and creative activity. That is to say, Kalents has drowned all his sufferings and memories in his art, expressing genocide memories directly or indirectly in almost all his works.
Portraits dominated Kalents' works are sad-eyed people, which the artist himself explains in the following way:
"Here in foreign country the Armenian faces seem to be part of the homeland… The portrait is also a landscape for me and much more. The portrait is my homeland".
It seems that through the portrait, Kalents has tried to find the faces he had lost during his life or perhaps himself.
Some of the works of the artist clearly reflects on the genocide, the memory of which Kalents expressed by his own life story, presenting his loss, his pain, his path, and his fate. Its eloquent witnesses are the canvas: "The orphan" (1960), "They killed his mother" (1960), and "The Family" (1960).
Generally speaking, the subject of Genocide goes in red line on the basis of the works of Kalents, but it is not always reflected literally.
Even in 1965, after a long silence, when the climax of the 50th anniversary of the Armenian Genocide took place, Kalents tried to create several works, but eventually chose to express the revival of the Armenian people in his paintings, his enduring spirit, rather than sorrow and grief:
"I do not want to tell what I have seen. I have to prove through my art that it is impossible to destroy us and not to show what happened…"
Inessa Stepanyan
AGMI junior researcher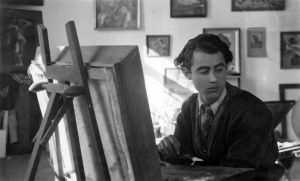 Harutyun Kalents in the art studio, Lebanon, 1930.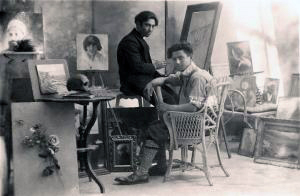 Harutyun Kalents with his brother Vardevar Harmantayan, Tripoli, Lebanon, 1930s.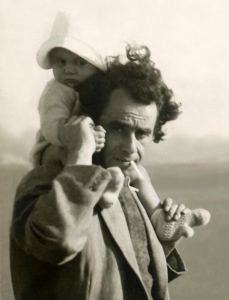 Harutyun Kalents with his son Armen, Beirut, 1944.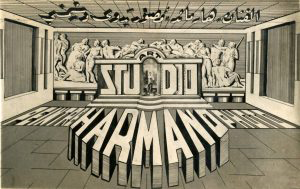 Logo of Haramdayan Brothers Art and Photography Studio, Tripoli, Lebanon, 1930s.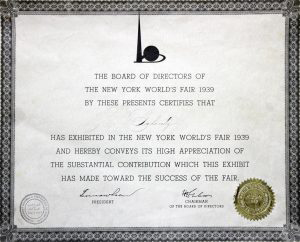 Certificate from the Directorate of the New York World Exhibition, 1939.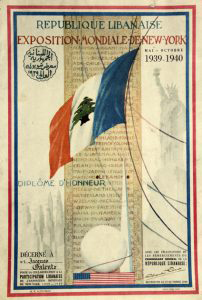 Lebanese Government Honorary Diploma, 1940.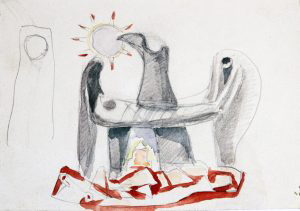 Sketch of the exhibition dedicated to Armenian Genocide, 1965.

Sketch of the exhibition dedicated to Armenian Genocide, 1965.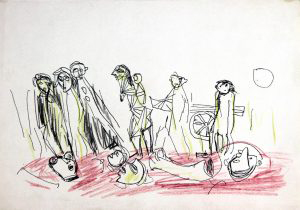 Sketch of the exhibition dedicated to Armenian Genocide, 1965.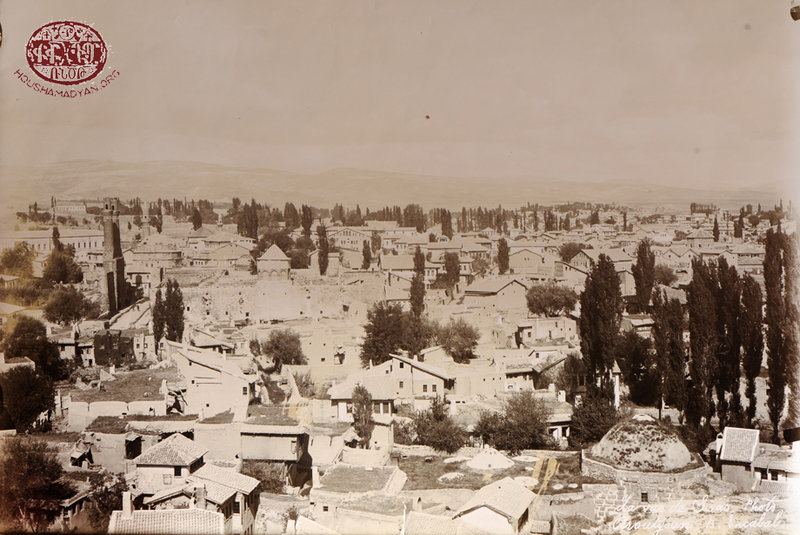 Panorama of Sebastia.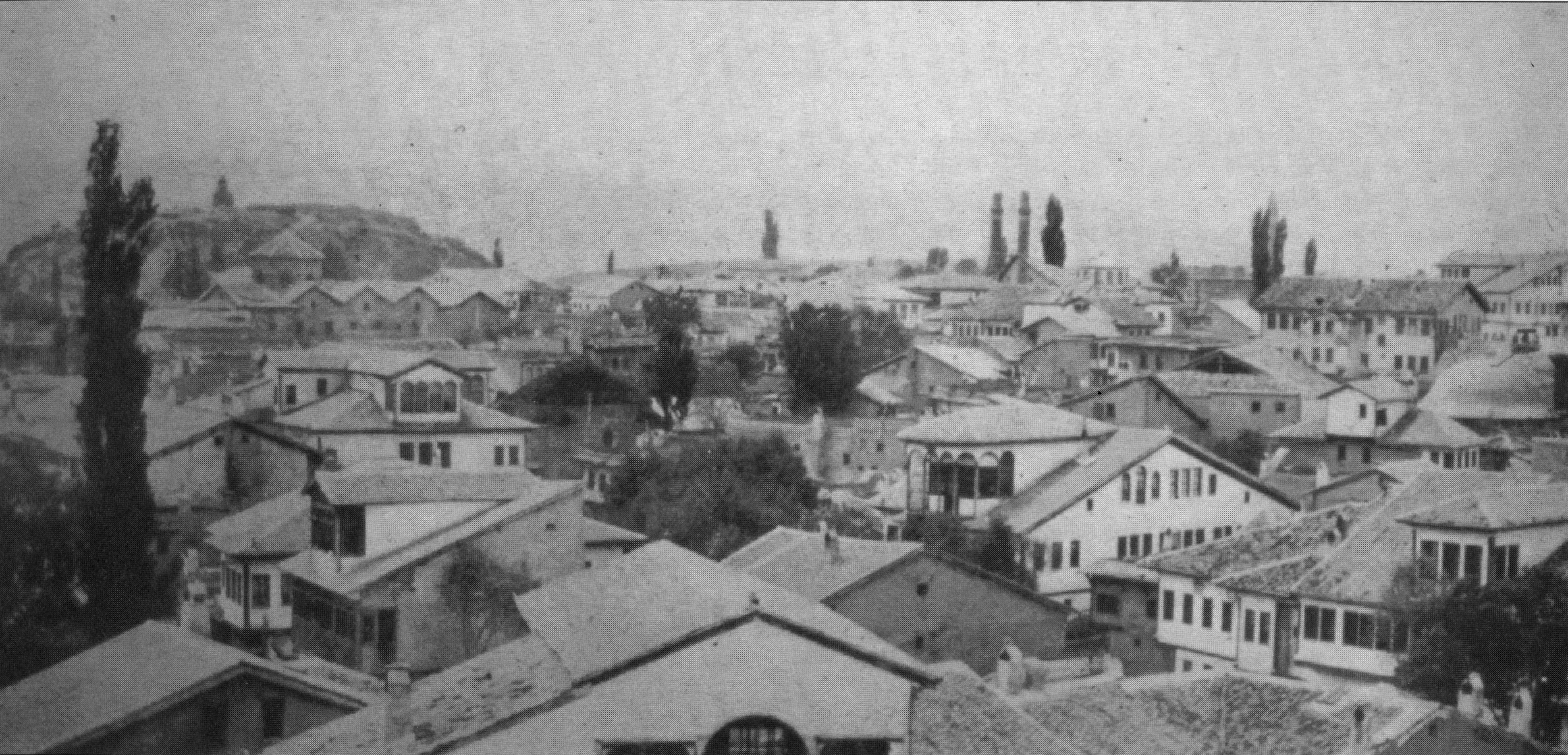 Panorama of Sebastia.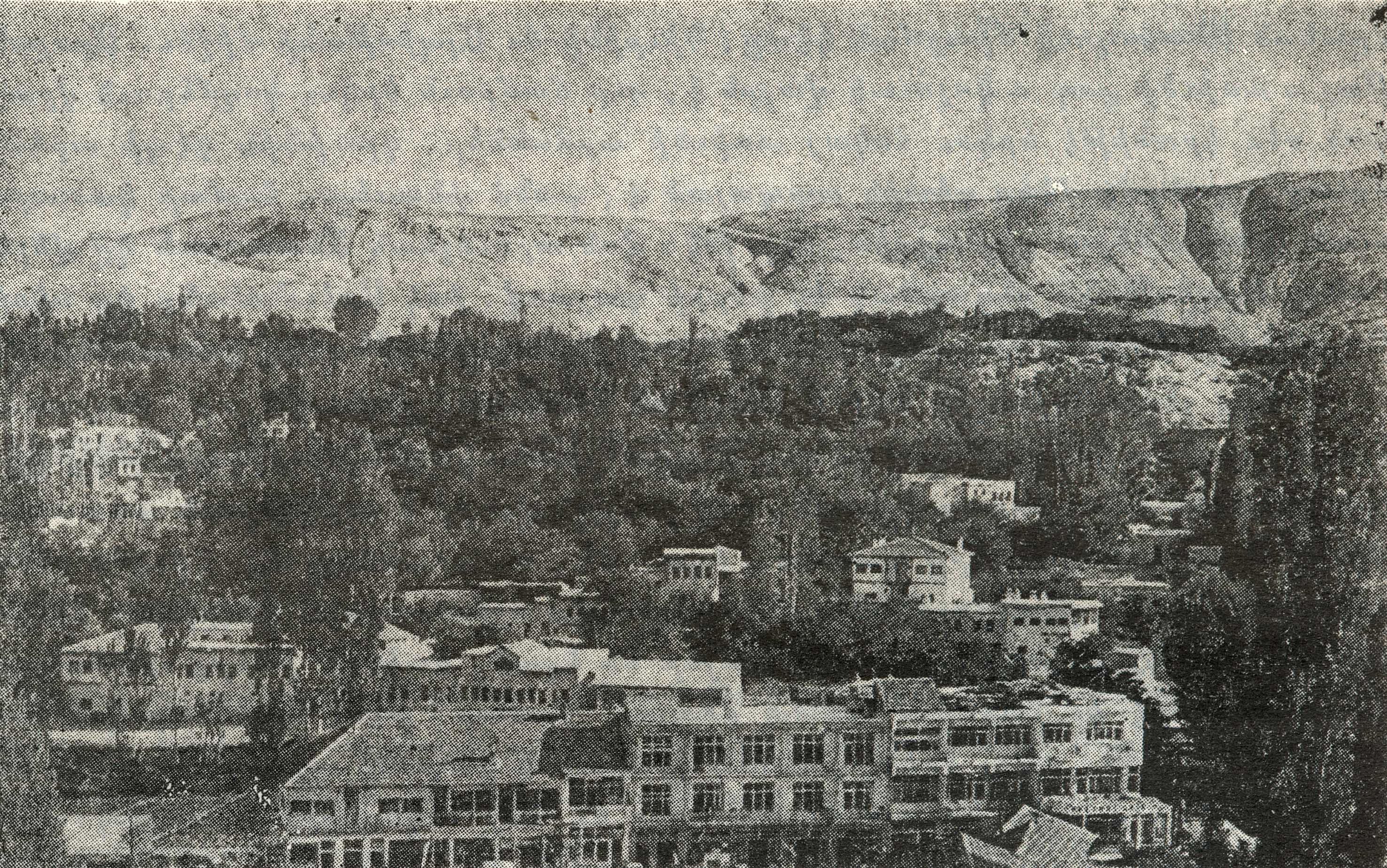 Panorama of the town of Kyurin, Sebastia Province.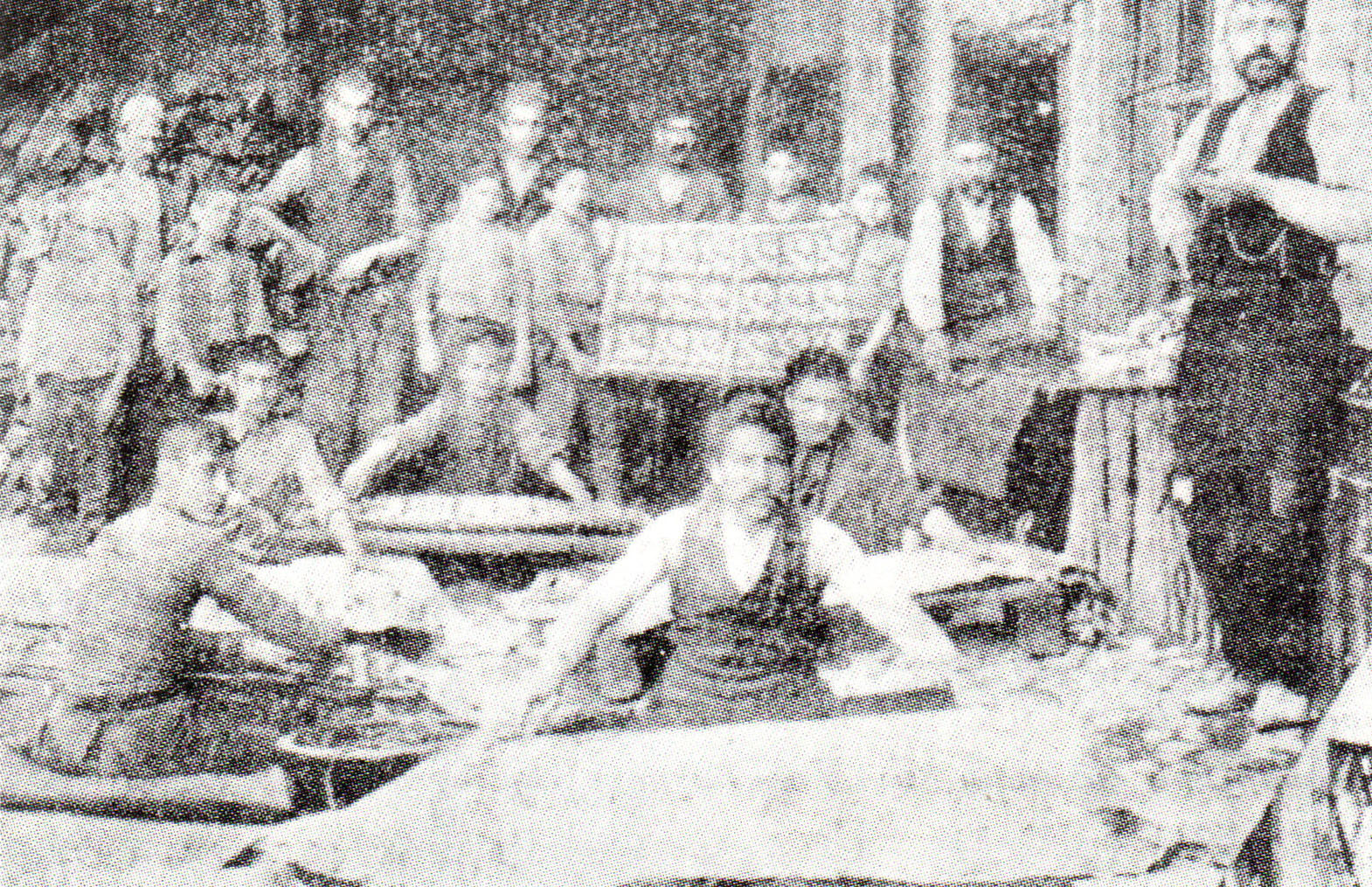 The carpet makers of Tokat, Sebastia province, 1909.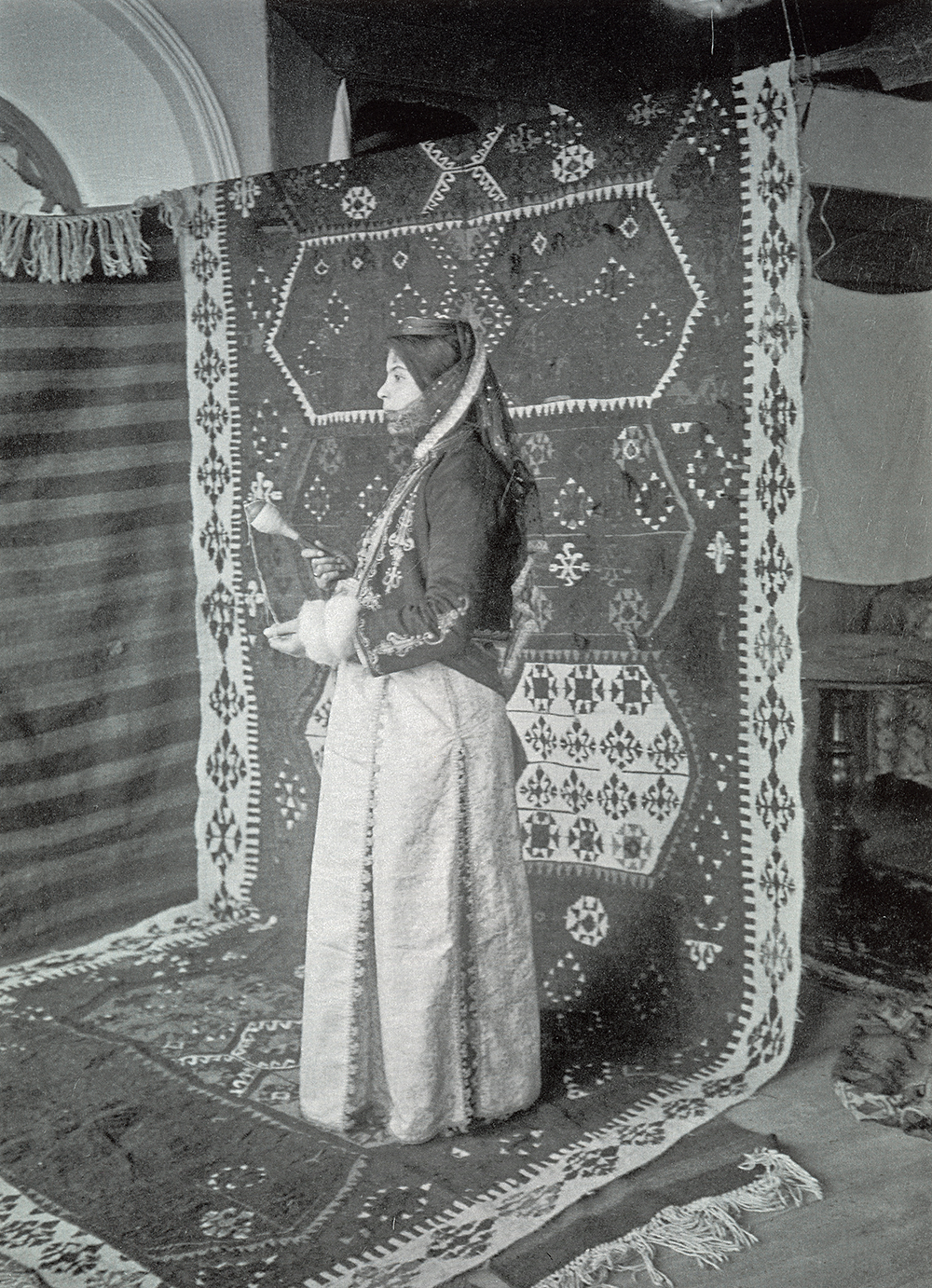 Carpet sample from Tokat, Sivas Province.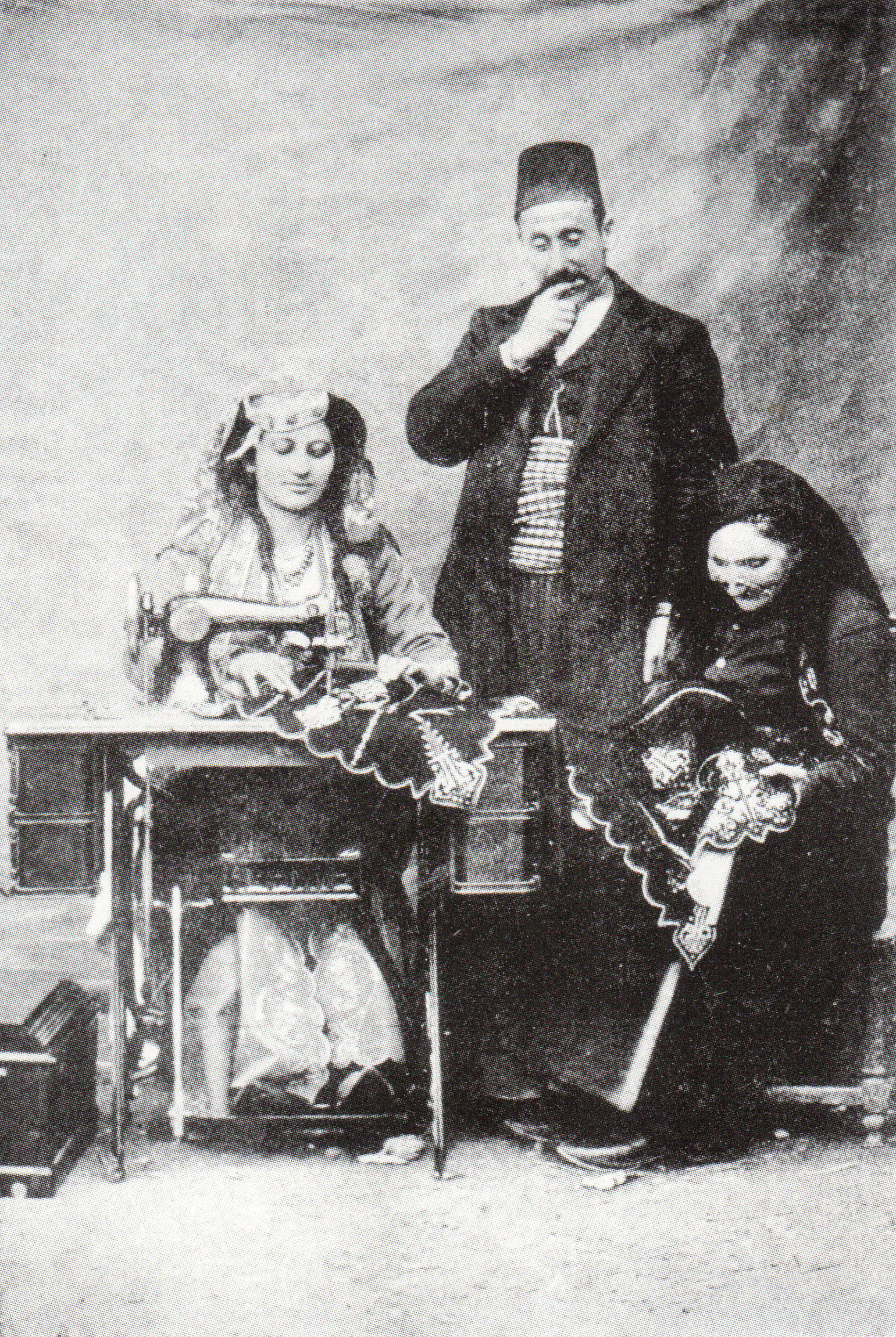 Shawl weaving, Amasia, Sebastia province, 1913.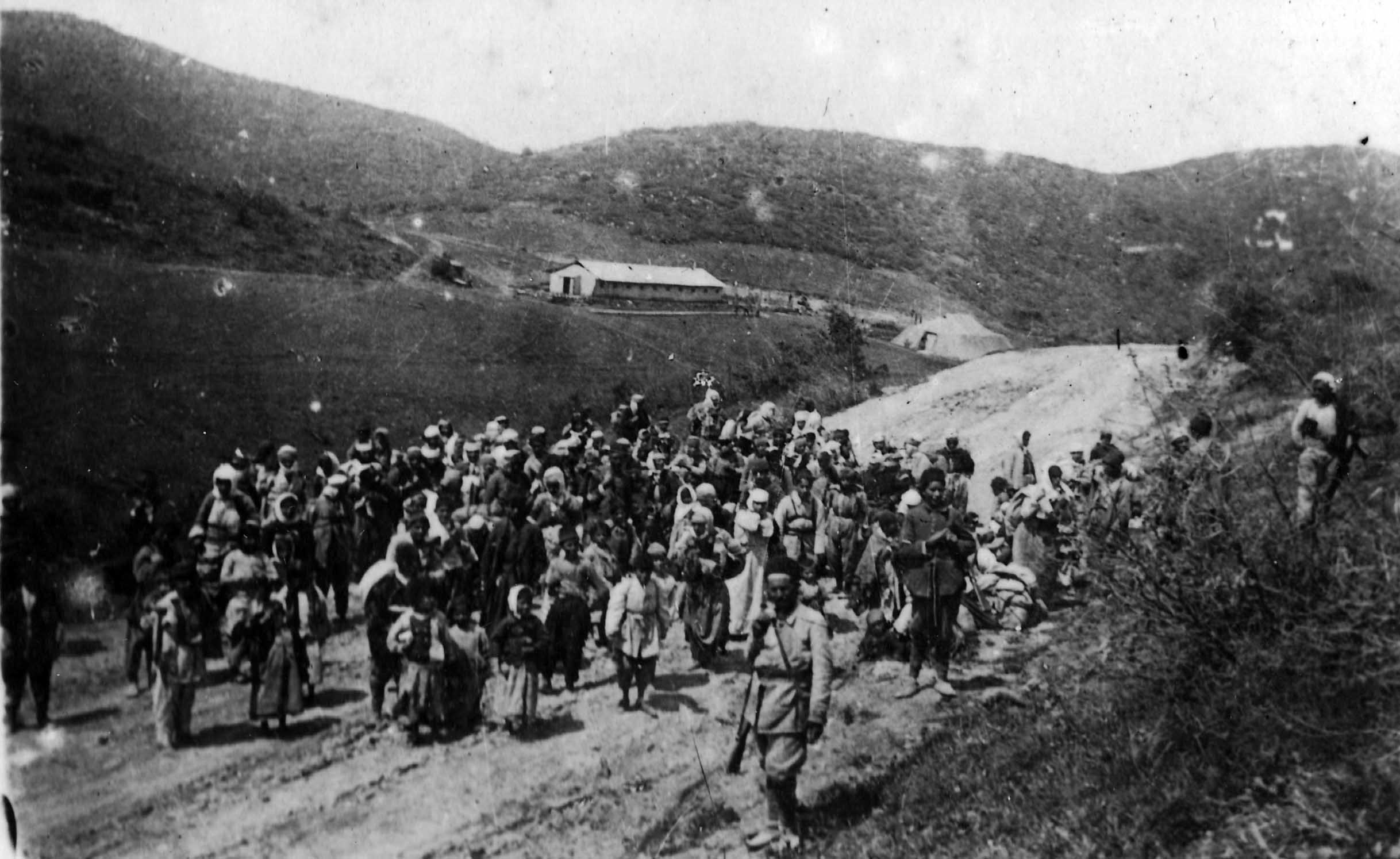 Deportation of Armenians to Syrian dessert.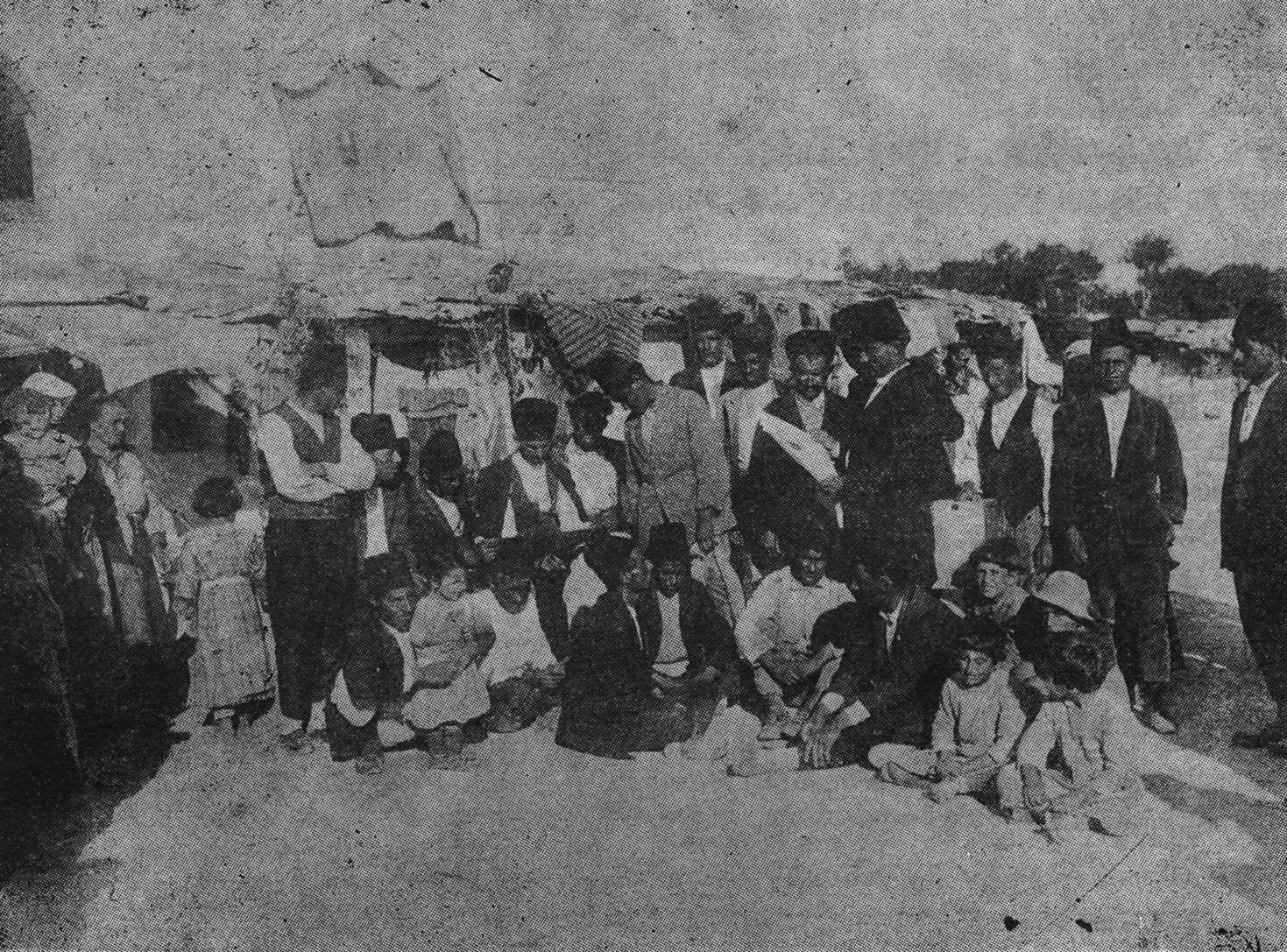 Refugee camp of Kyurin Armenians in Aleppo.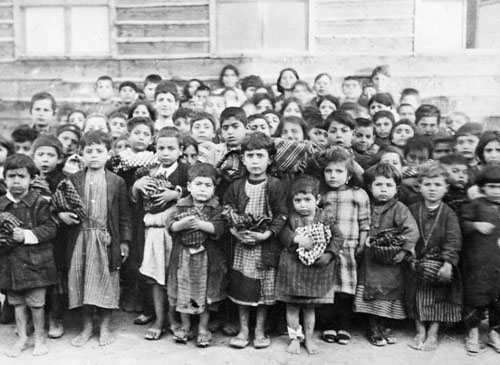 Students of the American Orphanage in Aleppo.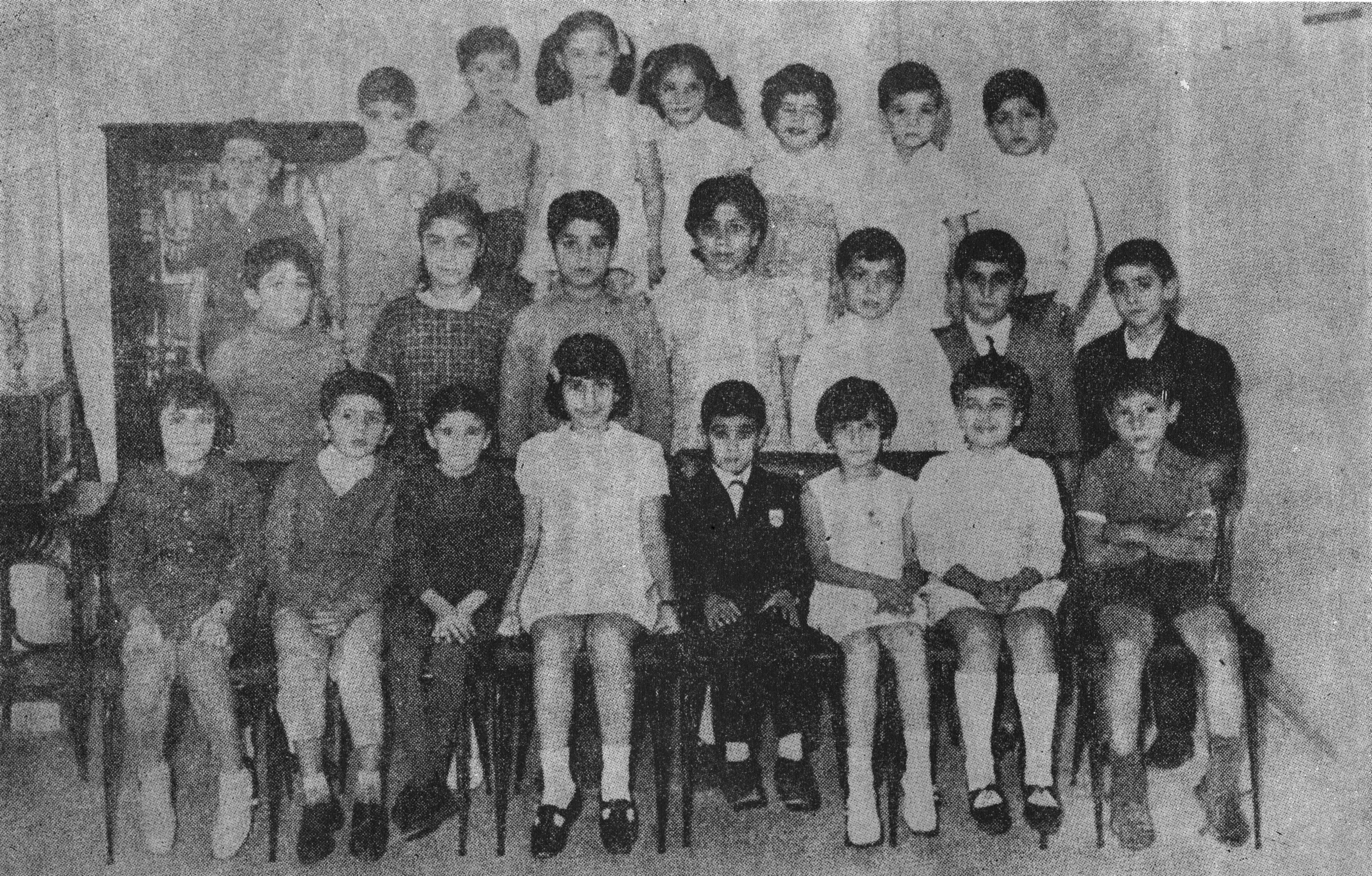 Students from Kyurin, Beirut, Lebanon.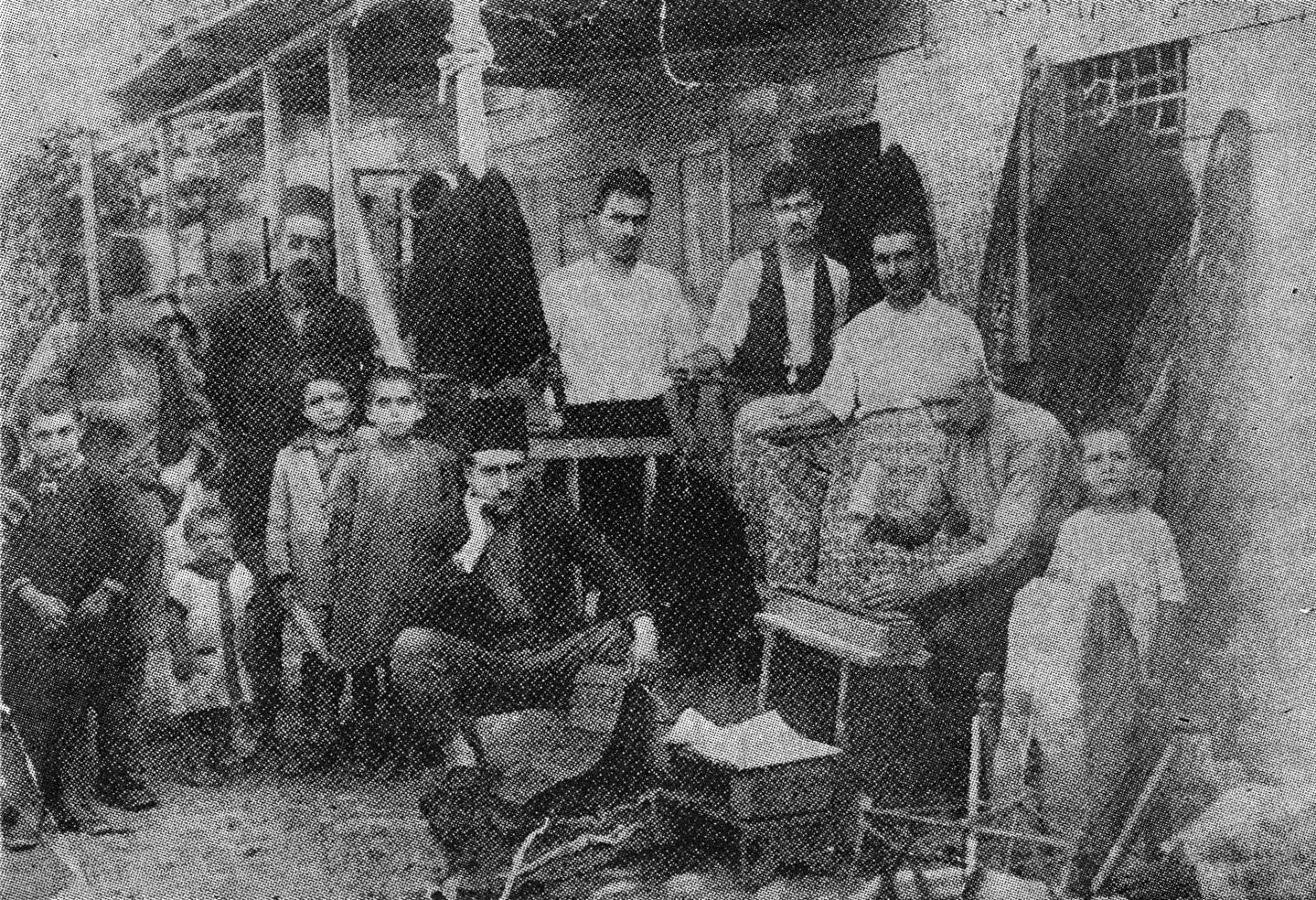 Shawl weavers from Kyurin, Aleppo.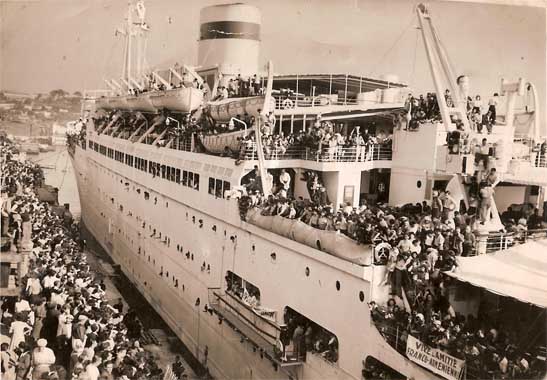 "Transylvanian" steamboat carries 1806 Armenians from Beirut port to Batumi.