04.10.2016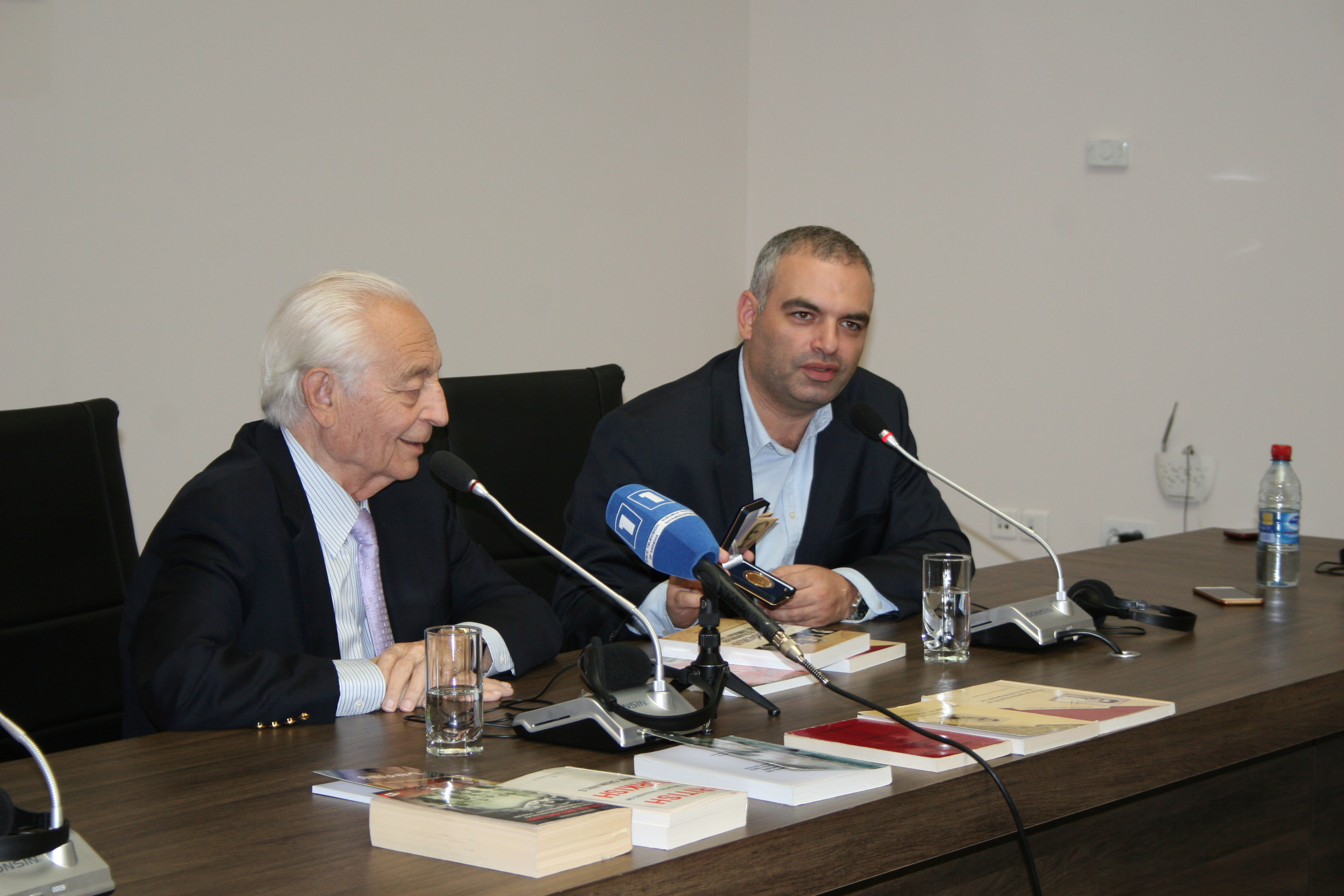 Today Director of Armenian Genocide Museum-Institute Hayk Demoyan awarded international law expert Vardges Yeghyaian with the medal of Henry Morgenthau. Vardges Yeghyaian has sued "New York Life" insurance agency on behalf of Armenian Genocide victims' descendants and won the trial. He is the founder-director of "Vardges Yeghyaian" law office.
During the meeting Vardges Yeghyaian talked about the works carried out to restore the rights of Armenian Genocide victims' descendants and the preparations for the first litigation.
In 1999, while reading the memories of American Ambassador Henry Morgenthau, lawyer Yeghyaian made an unexpected revelation. Thousands of Ottoman Armenians had purchased insurance at "New York Life" agency, and after 1915 the agency refused to pay the massacres survivors their right of money. Only one third of the victims' descendants could get their amount.
Even before the winning of the first trial a law has been passed in California, USA about the order the compensation of sold insurance in the Ottoman Empire.
Then Yeghyaian decided to sue «New York Life» company. He found Martin Marutian, who has kept the "New York Life" insurance document of his martyred uncle Sedrak Cheytanian.
In 2004 the lawsuit settled for $ 20 million compensation. The steps were defined by which Marutian and 2400 victims' descendants could finally get their money that was insured around 100 years ago. The judgment also presupposed to provide 3 million dollars to the Armenian Church and charity organizations. In general, "Vardges Yeghyaian" law office within this trial won about 55 million dollars, which was divided between heirs.
Upon the request of MR. V.Yeghyaian the "New York Life" insurance company has provided the list of about 40 thousand Armenians' names who were insured in the company, which was saved by miracle in one of their archives in an incombustible sealed box. The list contained minute details of those people; their addresses, personal data, and detailed description.
Following the American judicial precedent the Yeghyaian low office also won similar sues against European banks.
For Yeghyaian, Marutian and Armenian community the trial was not merely a claim of money. It was an achievement for the recognition of 1.5 million Armenian victims and demand of justice.
At the meeting the documentary novel "Devotion" by Seyranuhi Geghamyan was also presented. The book presents the life and work of Vardges Yeghyaian.