04.11.2021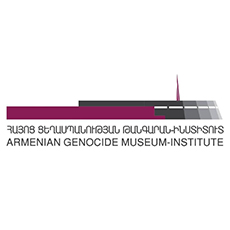 On October 26, 2021, Memorandum of Understanding (MOU) was signed between the Armenian Genocide Museum-Institute Foundation (AGMI) and the University of Southern California, on behalf of its USC Shoah Foundation – The Institute for Visual History and Education (USC SF). Within the MOU the parties agreed to cooperate to develop collections, research and educational programs that furthers the work of both institutions.
More specifically, AGMI and USC SF will work jointly to develop research programs with affiliated scholars and educational programs using testimony for both AGMI platforms and USC SF IWitness, as well as cooperate on technical infrastructure projects.
With the offer and agreement of Richard Hovannisian, after full restoration and digitization a digital copy of his Armenian Genocide Oral History Collection (nearly 1000 interviews with Armenian Genocide survivors) will be provided to AGMI. USC SF will also provide a perpetual access license to the USC SF Visual History Archive and recognize AGMI as a Collections Partner. AGMI in its turn will provide access to the VHA to the museum, scholarly and educational community of Armenia.