07.06.2017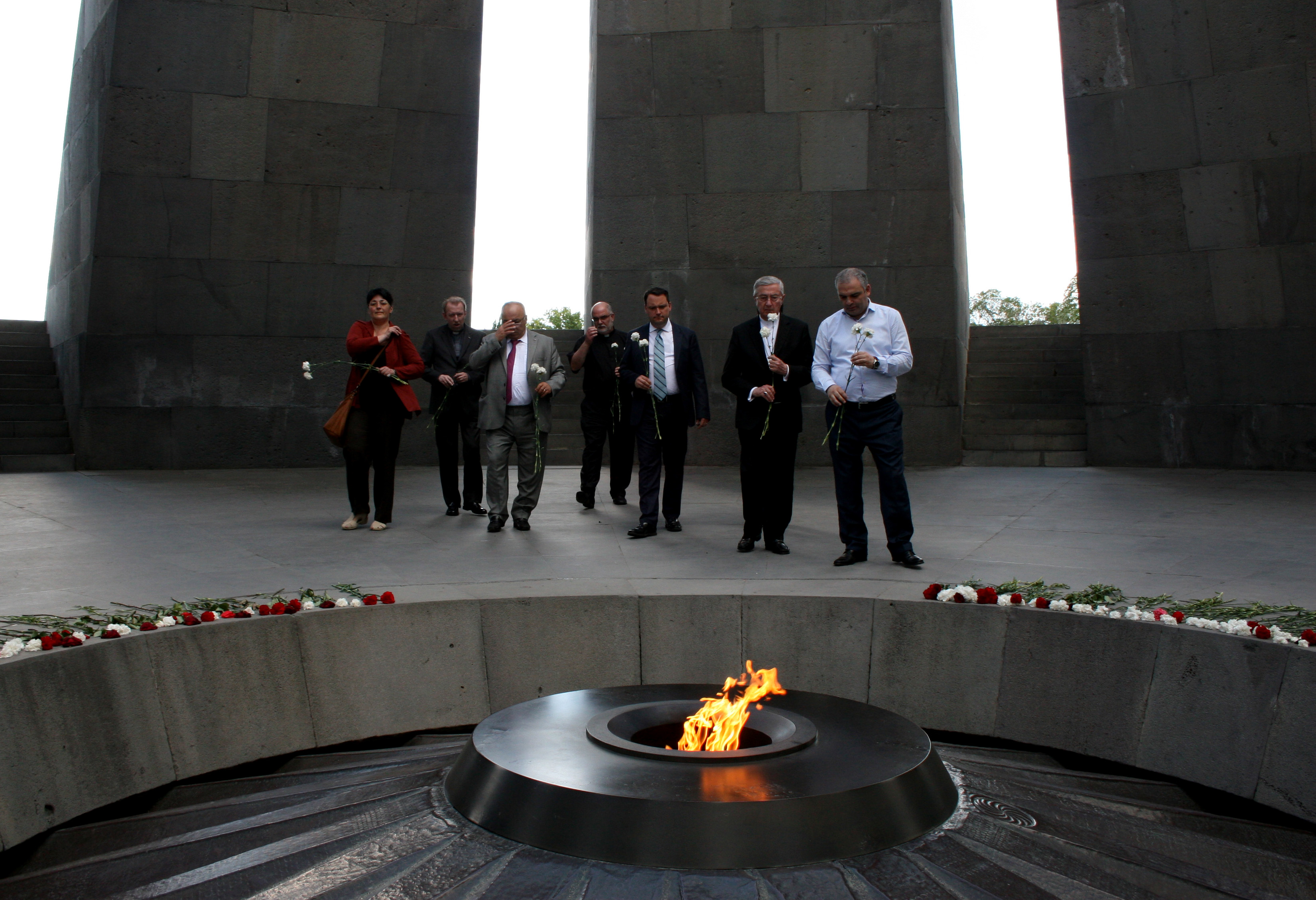 On 2nd of June, Head of Vatican Secret Archives and Apostolic Library Monsignor Jean-Louis Bruguès and professor of church law at the Pontifical Oriental Institute Father Georges-Henri Ruisen visited Armenian Genocide Memorial Complex. They laid flowers at the eternal fire and honored the memory of the innocent martyrs with a minute of silence.
The Vatican delegation also made a tour in the Genocide Museum and got acquainted with the tragic episodes of the Armenian Genocide.
Monsignor Jean-Louis Bruguès and Father Georges-Henri Ruisen left notes in the Memory Book of Honorable Guests. Director of Armenian Genocide Museum-Institute Hayk Demoyan presented to the guests the English edition of "Armenian Genocide: Front page coverage in the world press" and "Fridtjof Nansen" gold medals of gratitude for their contribution to the study and recognition of the Armenian Genocide.