07.12.2021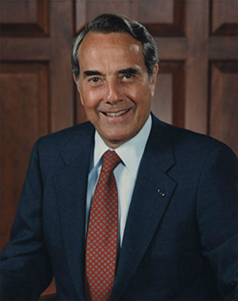 Former United States senator and presidential candidate Bob (Robert) Dole passed away on December 5, 2021, at the age of 99. He was one of the most active American statesmen defending the interests of Armenians in the United States throughout his political career. He was a member of the Congressional Caucus on Armenians in 1995-1996, advocating the recognition of the Armenian Genocide (1975, 1982, 1984) and for the imposition of an embargo on Turkey (1975, 1977, 1979, 1983) and bills for the provision of financial assistance to Armenia (1992-1996) and Nagorno Karabakh (1994-1996). He participated in the drafting of Resolution 907, passed by Congress in 1993, which prohibited the US government from "directly supporting Azerbaijan as the US President was not convinced and did not inform Congress that the Azerbaijani government was taking obvious steps to lift the [Armenian] blockade or other use of force against Armenia and Nagorno Karabakh."
Bob Dole's approaches to the Armenians and the Armenian Genocide were greatly influenced by his personal physician, Hambar (Hambardzum) Kelikyan who, having survived the Hadjin massacres in 1920, moved to Chicago, where he received his medical education. During World War II, Kelikyan served as a Lieutenant Colonel at the 297th General Hospital as its Chief Orthopaedist. Bob Dole, who took part in the war against Nazi Germany in Northern Italy was seriously injured in April 1945 and taken to the hospital where Hambar Kelikyan worked. During 1947-1953, the Armenian doctor performed a total of seven surgeries to restore the mobility of Bob Dole's arms and legs (his right arm remained paralyzed for the rest of his life). Kelikyan refused to accept any payment for this, as his brother had been killed in Italy in 1943. As Bob Dole later mentioned, Hambar Kelikyan was the second person after his family who had a great influence on him, being by his side during the most difficult times of his life.
During his only visit to Armenia in 1997, Bob Dole also visited the Armenian Genocide Memorial and planted the first tree in the Genocide Memorial's Memory Park, in memory of American-Armenian surgeon Hambar Kelikyan, a survivor of Armenian Genocide.
By the decree of the President of Armenia Armen Sargsyan, Robert (Bob) Dole, a former senator of the Republican Party of the United States, a well-known advocate of Armenian interests, was awarded a state prize in 2019.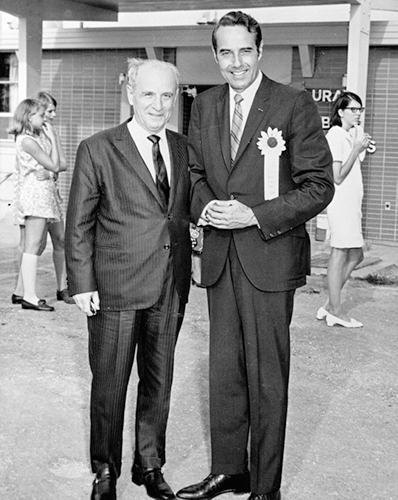 Hampar Kelikyan and Bob Dole, 1969