08.06.2016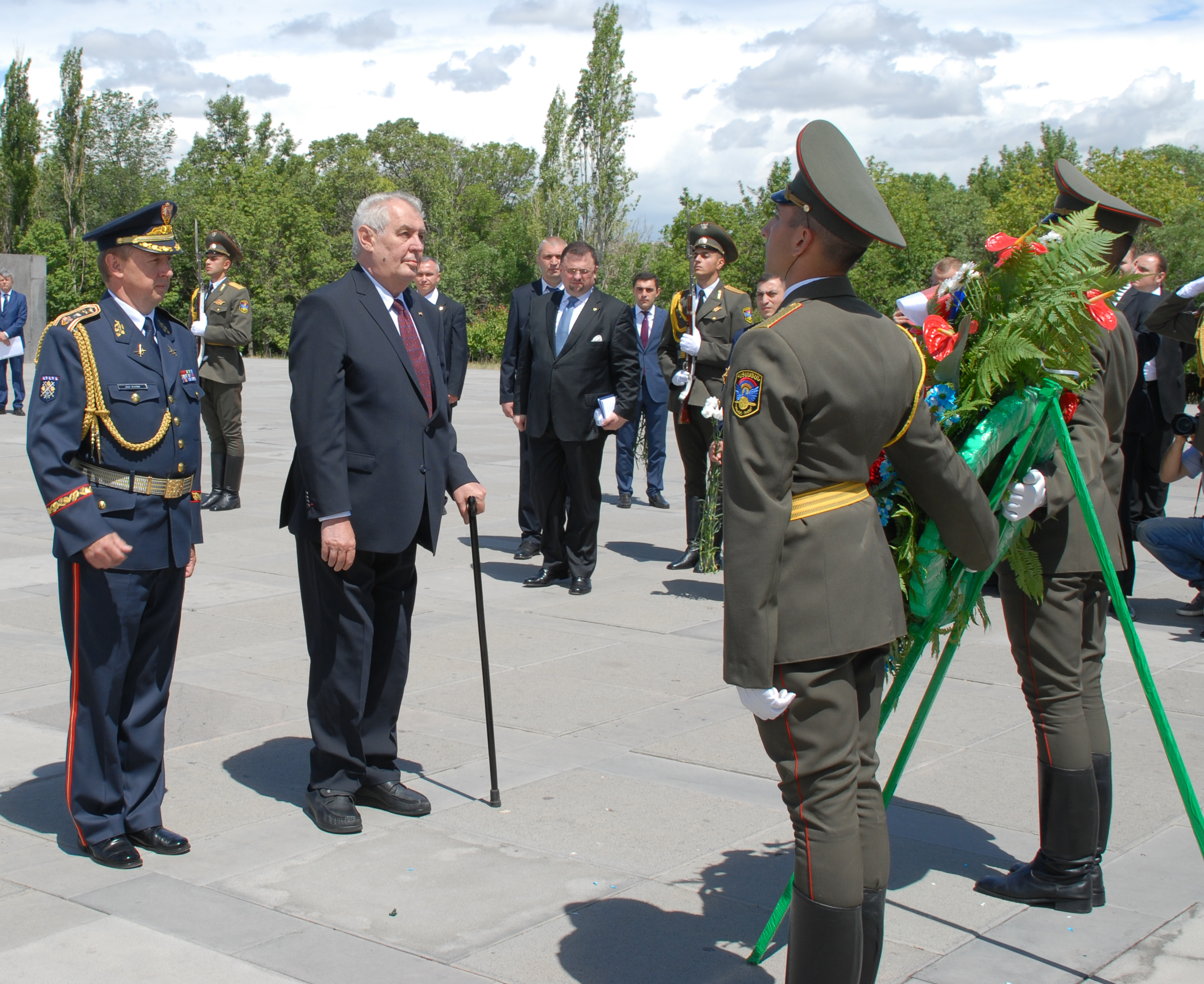 On 8 of June, Czech President Miloš Zeman who is currently on an official visit in Armenia visited the Armenian Genocide Memorial. Miloš Zeman laid a wreath at the Genocide Memorial and near the eternal fire he honored the memory of the innocent martyrs with a minute of silence.
Czech President was interested in the view of the memorial complex and Yerevan city. During the visit, he had a private conversation with Mayor of Yerevan Taron Margaryan and AGMI Director Hayk Demoyan.
Miloš Zeman also visited the Genocide Museum and got acquainted with the exhibition prepared for his visit. The exhibition included different publications in dozens of languages of "The Forty Days of Musa Dagh" by famous author Franz Werfel. One of the first publication of Czech writer, traveler and humanist Karel Hansa, "The Horrors of the East", 1923, which is kept in the museum funds was also presented in the exhibition.
Czech President left a note in the Memory Book of honorable guests. AGMI Director Hayk Demoyan presented to Miloš Zeman a number of AGMI publications and awarded him on behalf of the museum-institute with Medal of Franz Werfel. Mr. Miloš Zeman expressed his gratitude, especially for the medal and mentioned that he had read Werfel works but never seen his photo before.
At the end of the visit Czech President planted a fir in the Memory Alley of the Genocide Memorial.
With the request of Miloš Zeman, the note:
In Memory of Armenian Genocide victims of 1915, has been written on the plaque
.