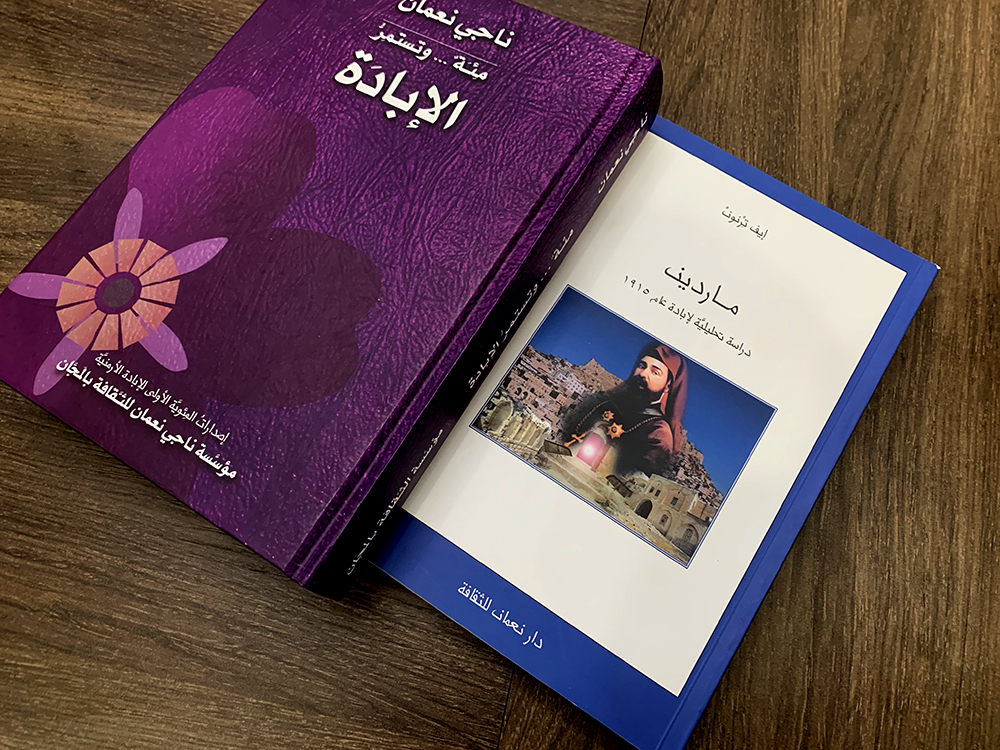 On June 8, at the Conference Hall of the Armenian Genocide Museum-Institute Foundation, a meeting-discussion was held with famous Lebanese publisher, cultural figure Naji Naaman.
Along with numerous publications on Arab culture, Naji Naaman has also presented around twenty books regarding the Armenian culture and history in various languages, including Arabic, French, and Armenian.
Among his books, there are two works which are of great significance, those dedicated to the Armenian Genocide, particularly the massacre of Mardin Armenians and its spiritual leader; Armenian Catholic Clergyman Archbishop Ignatius Maloyan (1869-1915), "Mardin, the Heroic city" and "Ignatius Maloyan; the Human and the Martyr".
On the centennial of the Armenian Genocide, Naji Naaman initiated and published the volume "Hundred Years... and the Genocide Continues" of 510 pages, where testimonies of Arab and foreign politicians, writers, intellectuals, public figures and eyewitnesses of the Armenian Genocide are collected.
At the end of the meeting, Naji Naaman was awarded with the "Aurora Mardiganian" commemorative medal by AGMI Director Harutyun Marutyan, for his contribution to the study and recognition of the Armenian Genocide.
"It is a great honor to be awarded by Aurora Mardiganian medal. I learned about her from the museum's website, I am aware of the odyssey of her life", mentioned the Arab writer.
Mihran Minasyan, Head of the AGMI Department of Study of Memoirs and Press, presented details about the Arab publisher and his pro-Armenian activities.
In his turn, Naji Naaman handed Mr. Marutyan and Mr. Minasian gratitude letters for their attention and support.