08.10.2009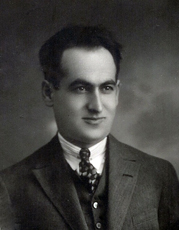 The photo collection of the Armenian Genocide museum-institute enriched with four exclusive photos of Soghomon Tehlirian, which kindly were donated by Levon A. Saryan, Ph.D. (Greenfield, Wisconsin, USA). All four represent family photos of Tehlirian.
Soghomon Tehlirian (1896–1960) was born in the village of Nerkin (Inner) Bagarij in Erzurum villayet of Western Armenia. He got his preliminary education in his birthplace and afterwards graduated in the Kedronakan (Central) college of Constantinople.
During the Armenian Genocide he witnessed the rape of his sisters and brutal killing of all his family members butchered by the Turkish gangs. During the death marches although he was injured and believed dead, he survived. Soghomon Tehlirian moved to Caucasus where he joined the Armenian voluntary detachment of Andranik.
In 1921 Soghomon Tehlirian was involved in the assassination operations of the main organizers of the Armenian genocide called "Nemesis". His main task became to hunt down and take revenge on Talaat pasha - the chief organizer of the Armenian genocide. After long searches finally he found Talaat pasha in Berlin and on March 15, 1921 25-years-old Soghomon Tehlirian assassinated Talaat in the Hardenbergstasse street of Charlottenburg district of Berlin in the presence of many witnesses.
Soghomon Tehlirian was arrested in charge of the murder of Talaat Pasha, during the trial held on June 2 and 3 he told the story of the killing of family and the Armenian genocide giving the reasons for the murder he had committed. The German court (President Doctor Lemberg) recognized S. Tehleryan innocent and acquitted him.
The case of Soghomon Tehlirian was also instrumental in urging Raphael Lemkin, who coined the word genocide in 1944, to investigate the paradox of how a single man, Tehlirian, could be prosecuted for murder, yet the murdered man, Talaat, had almost gotten away after successfully planning and carrying out the extermination of more than one million souls. Soghomon Tehlirian lived in Belgium till 1945, and then he left for San Francisco, where he died in 1960.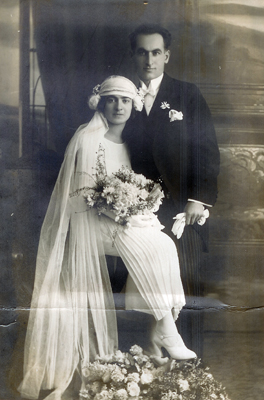 Soghomon Tehlirian's and Anahit Tatikian's wedding photo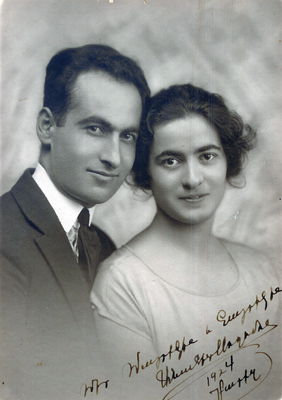 Soghomon Tehlirian and his wife Anahit Tatikian, Paris 1924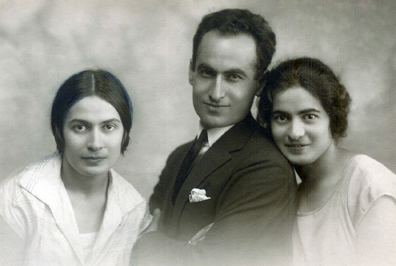 Soghomon Tehlirian and his wife Anahit Tatikian /on the right/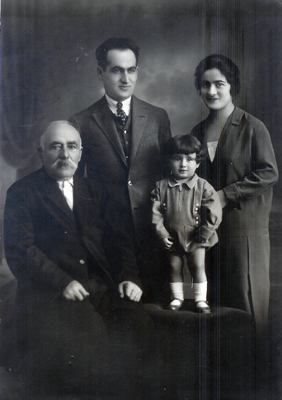 Soghomon Tehlirian with his wife and son