08.10.2016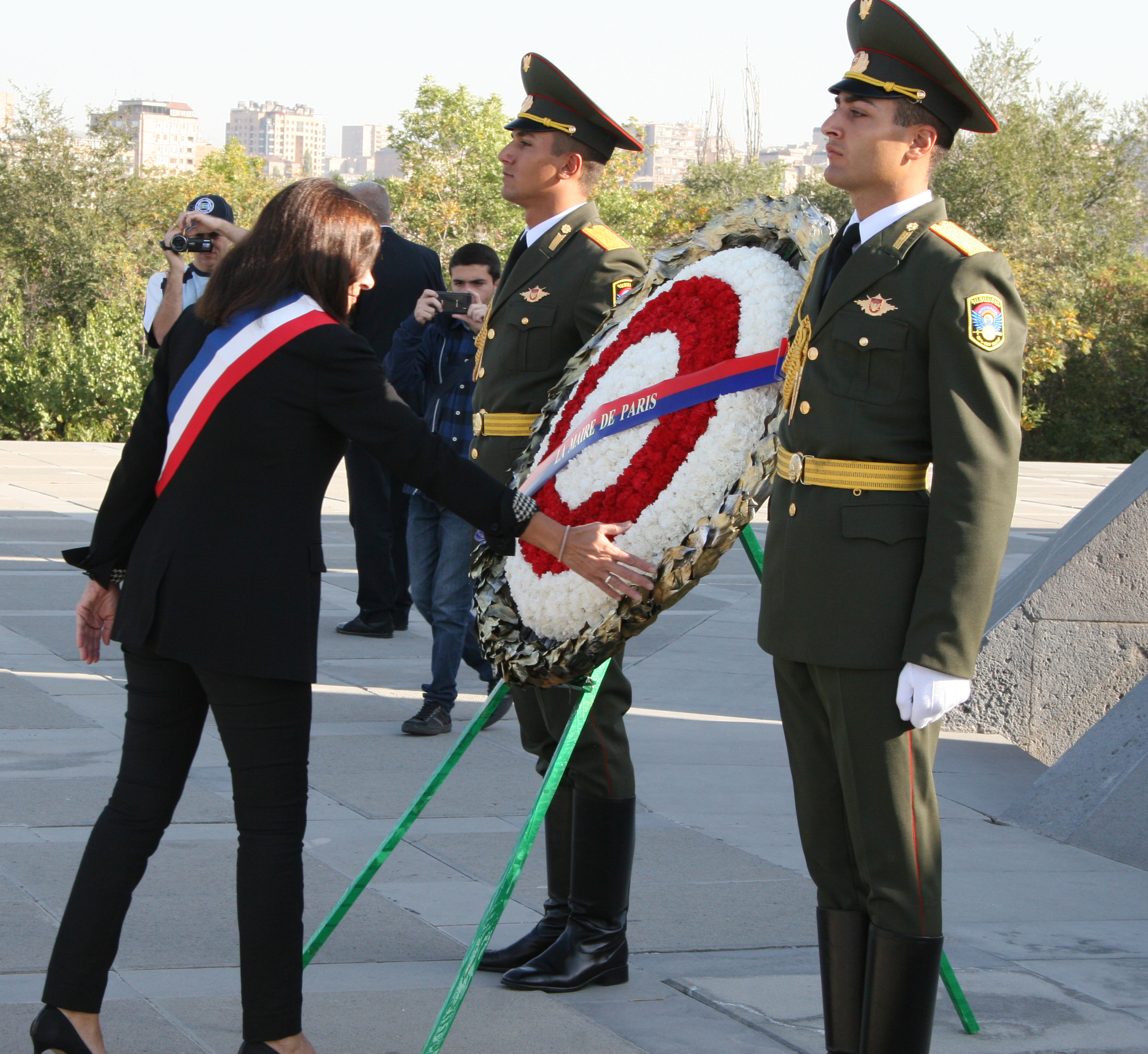 On 8 October, Paris Mayor Anne Hidalgo visited Armenian Genocide Memorial Complex. Madam Hidalgo laid a wreath at the Genocide Monument and put flowers at the eternal fire and honored the memory of the innocent martyrs with a minute of silence.
Anne Hidalgo was accompanied with Deputy Mayor of Yerevan, French delegation, members of different French political parties and fractions, Prefects of Paris quarters. The French delegation has arrived in Yerevan to participate in the celebrations dedicated to Yerevan.
Paris Mayor Anne Hidalgo was welcomed by Armenian Genocide Museum-Institute Director Hayk Demoyan.
Madam Hidalgo visited the Genocide Museum and got acquainted with the historical facts, Armenian Genocide details, testimonies, horrific incidents, and rescue stories. One of those stories is of Musa Dagh Armenians, who were rescued by the efforts of French seamen.
Paris Mayor Anne Hidalgo left a note in the Memory Book of Honorable Guests.
The note reads: "Historical facts and human memories are the condition of mankind. I bow in gratitude: Paris Mayor Anne Hidalgo."
Madam Hidalgo and the accompanied delegation participated in fir planting ceremony. She planted a fir in the Memory Alley of the Genocide Museum.
At the end of the visit AGMI Director awarded Anne Hidalgo with Aurora Martiganian medal, and presented some of French publications of the museum-institute, as well as a Certificate of Appreciation printed on flower-paper prepared from the flowers put at the eternal fire in 24th of April.