09.02.2016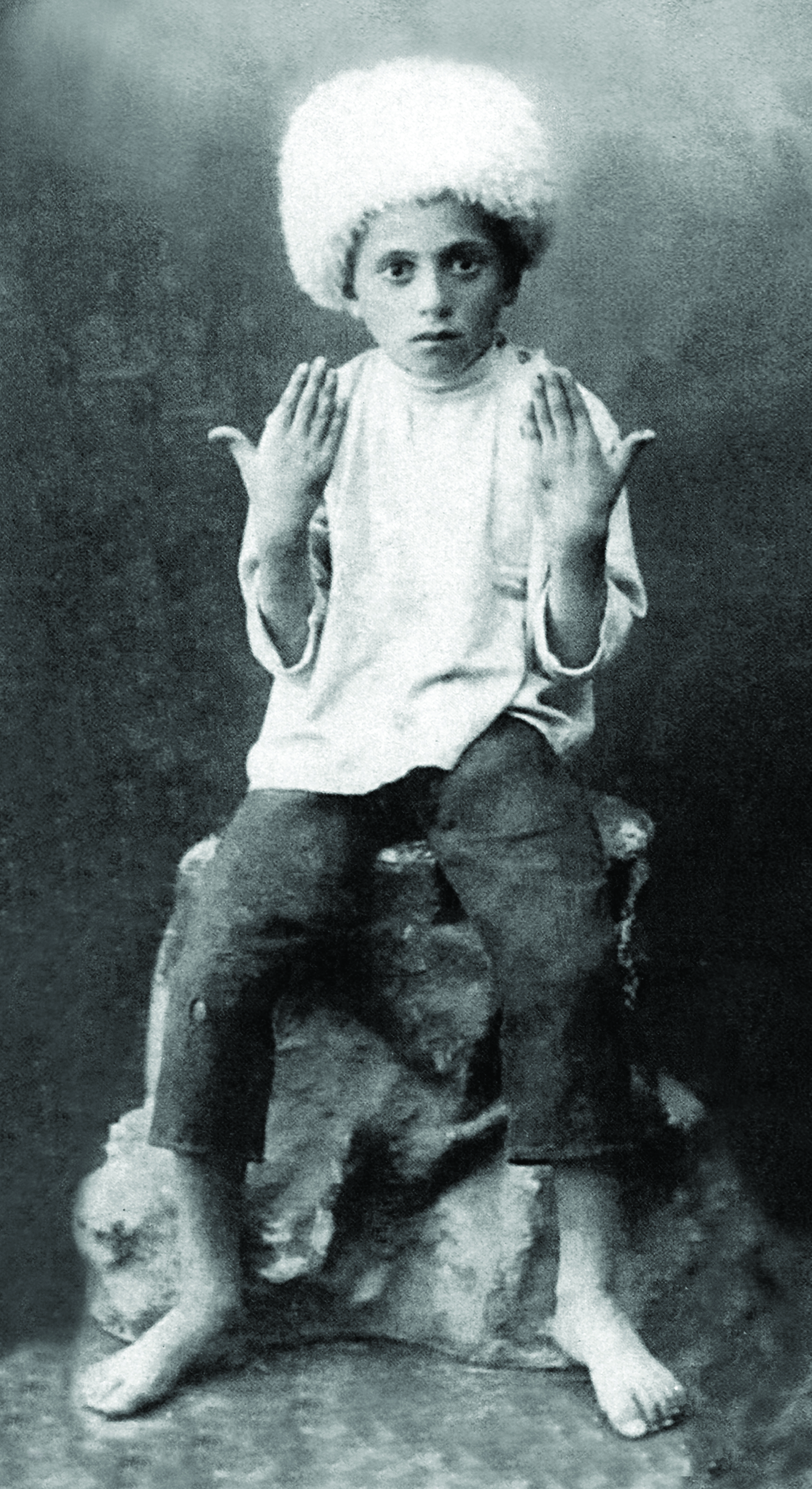 The Armenian boy of this photo got tasted the whole cruelty of human being yet in his childhood. The horrors of the Genocide accompanied Musheghik as incurable wounds during all his lifetime, always reminding him about the gloomy days and horrible moments of his childhood.
The proofs of Musheghik's inhuman "punishment" are seen even in the photo, which was made after a year of his torture, where he shows his hands covered with scars.
Musheghik was born in 1907/1908 in Diza village of Van in Van province, in a family of 14 members. He and his mother Beyaz Badalian could only survive. His father Hovsep and his three uncles; Hmayak, Hagop and Garabet, were killed in workers battalion (amele taburi) on the way to Bashkale after the mobilization of 1914.
In spring 1915, by the command of Khalil bey Turkish soldiers started to collect all boys at the age of 5 to 10 from the village of Diza and brutally kill them in the trash-dump near the village. Musheghik's mother turns to one of their old Turkish friend; an official (yuzbashi) to ask for help to save her two sons; Smbat and Musheghik from inevitable death. He agrees to ask Khalil bey for the salvation of the children, but only if they agree to convert to Islam. At the very same moment a Kurd, hearing the Armenian name of Mushegh, brutally nails the child's hands to a piece of wood. In 1915, Beyaz and his three children; Smbat, Musheghik and Aregnazan were among the thousands of Armenian deportees of Van. Her younger child- Smbat passes away on the deportation road; in Salmast. Soon after the family settled down in Baqu, Aregnazan also passes away.
"While freeing the children the Turkish yuzbashi (army officer) finds my son nailed, removes his nails and sets him free. My son came to home in bloods and tears".
Beyaz Badalian
Survivor of Armenian Genocide
The source of the photo Collection of Armenian National Archive