09.02.2016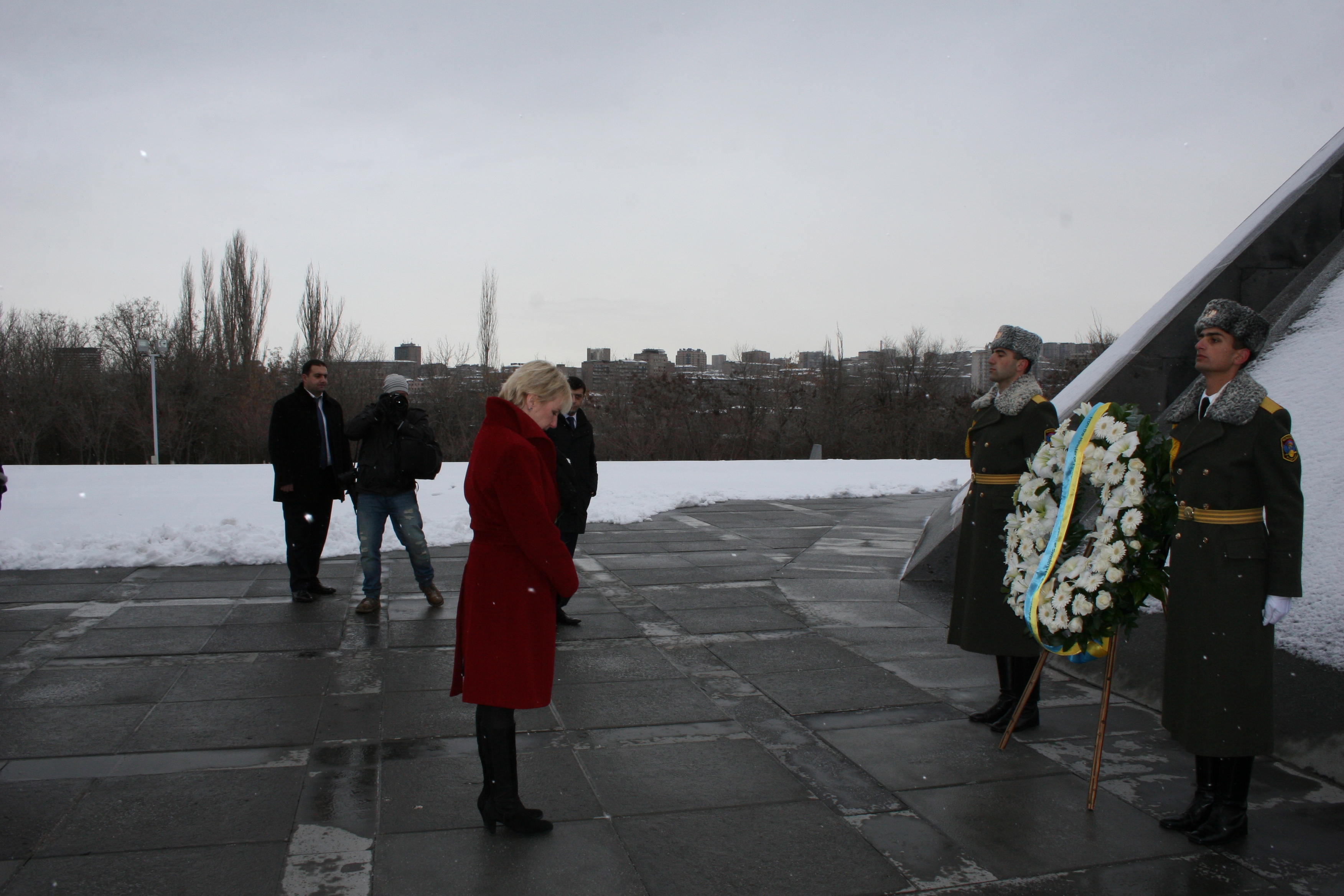 In 9th of February, Swedish Foreign Minister Margot Wallstrom visited Armenian Genocide Memorial Complex of Tsitsernakaberd. Swedish minister and the accompanied delegation put flowers at the eternal fire and honored the memory of the innocent martyrs with a minute of silence.
Deputy Director of Armenian Genocide Museum-Institute Suren Manukyan accompanied the guests to the Memorial Wall. On the one side of the basalt wall are the buried soils brought from the graves of foreign figures who raised a voice of protest against Armenian Genocide. Those devotees are; Armin Wegner, Hedwig Bull, Henry Morgenthau, Franz Werfel, Johannes Lepsius, James Bryce, Fridtjof Nansen, Fayez al Ghuseyn, Anatole France, Giacomo Gori, Benedict 15th, Karen Jeppe, Jacob Künzler, Alma Johansson, Maria Jacobsen, Clara Barton, Bodil Biorn. Suren Manukyan presented to the Swidish Minister the history of her compatriot Alma Johansson. Many Armenian orphans who survived the Armenian Genocide had called Alma Johansson just "mother".
At the end of the visit AGMI Deputy Director presented to Margot Wallstrom the illustrated album "Armenian Genocide and the Scandinavian Response".