09.04.2014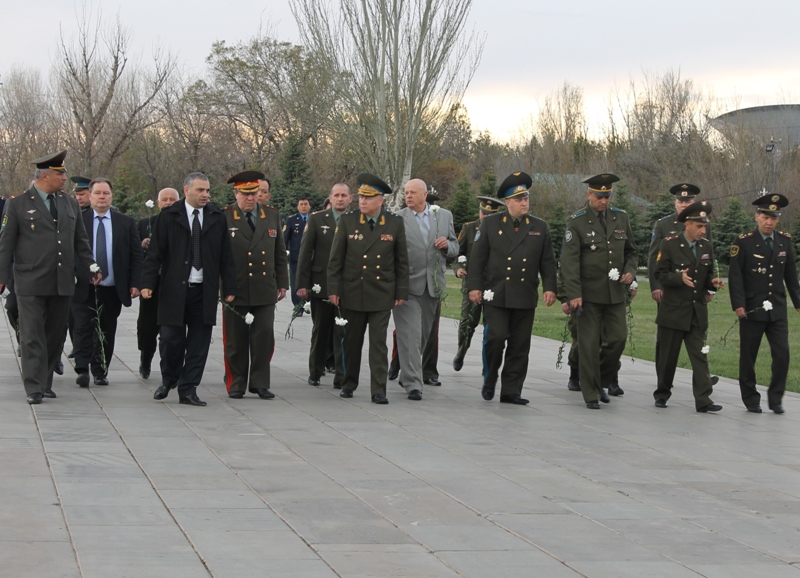 The delegation headed by the Deputy Chief of Air Force Air Defence, Chief of Staff of Aerospace Defence Forces of the Russian Armed Forces, the First Deputy Commander of Aerospace Defence Forces Lieutenant-General Pavel Kurachenko, secretary of the council of the CIS defence ministers Lieutenant General Alexander Sinaisky and Chief of the CSTO Joint Staff Lieutenant General Alexander Studenikin on April 9, 2014 visited Tsitsernakaberd Memorial Complex.
Lieutenant General Pavel Kurachenko laid a wreath at the Genocide Memorial . Members of the delegation laid flowers at the eternal fire and observed a minute of silence in memory of the innocent victims.
The director of the AGMI Hayk Demoyan accompanied the delegation.