09.11.2016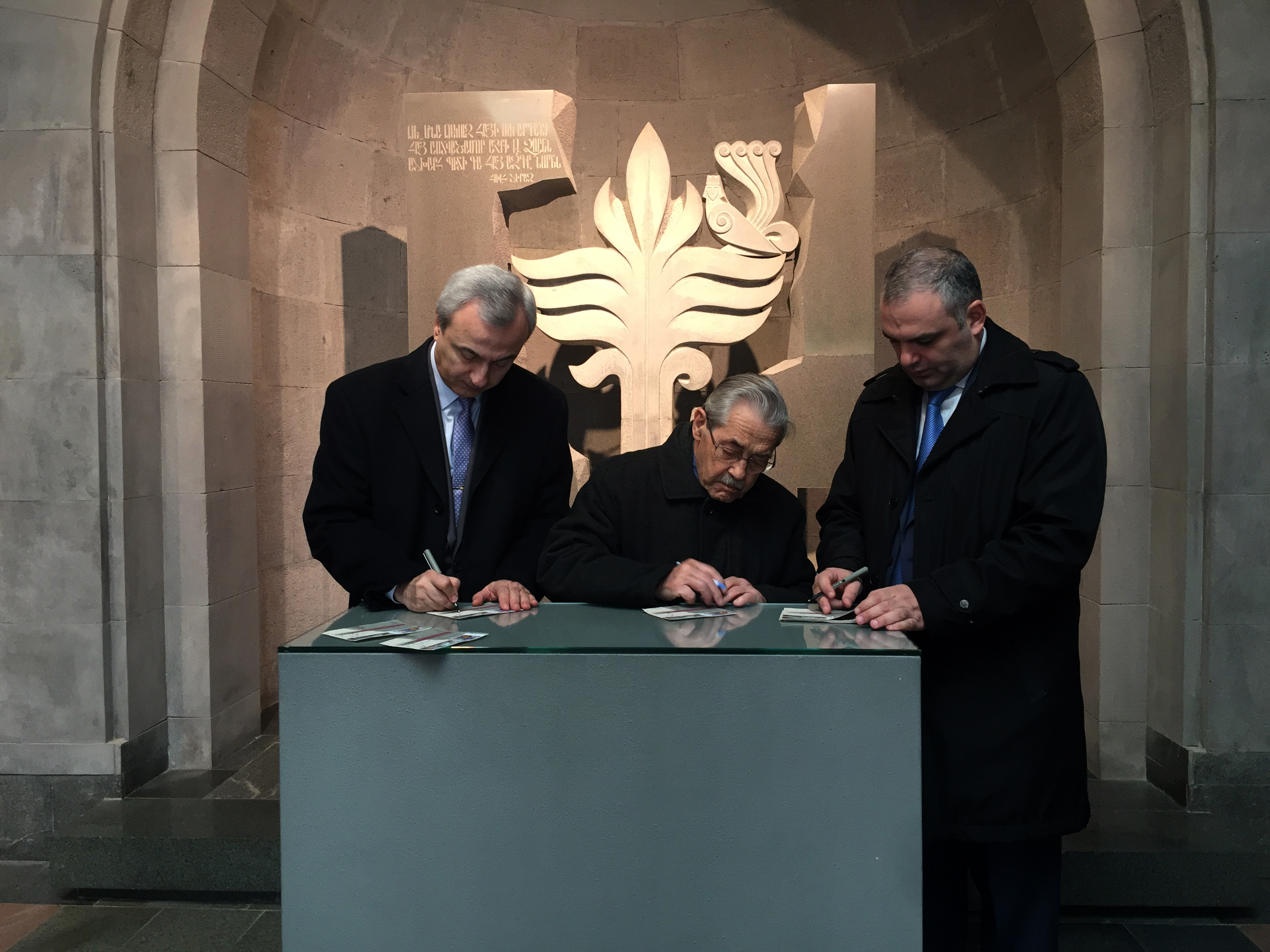 Lui Puzen, a French renowned scholar, one of the founders of Internet and managing director of «Open Root» organization, who was also a 2016 prizewinner of the RA President, visited the Armenian Genocide Memorial together with his wife Shantal Lebrjuman and Hovik Musaelyan, an Executive Chairman of the Board of International IT Award Committee.
The AGMI director Hayk Demoyan accompnied the guests and presented the history of the Memorial. The guests laid a wreath and honored the memory of the innocent martyrs with a minute of silence.
Mr. Puzen and his wife visited also the Museum and were introduced to the history of the Armenian Genocide. The French scholar left a note in the memory book of Honorable Guests.
Then a ceremony of postcard redemtion dedicated to the 20th anniversary of the Museum took place. The guests also visited the memory park, where Lui Puzen planted a silver fir.