09.11.2019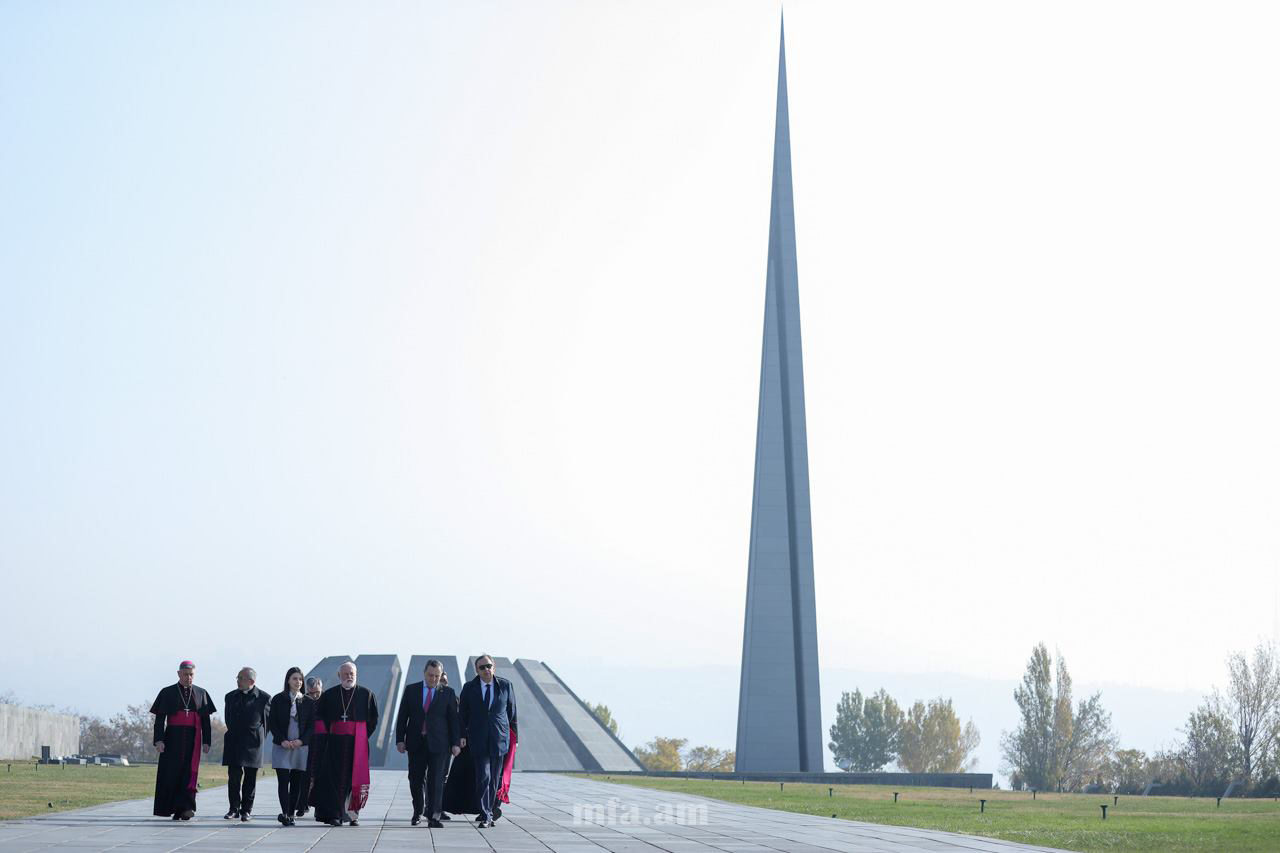 Paul Richard Gallagher, Secretary for Relations with States within the Holy See's Secretariat of State, visited the Armenian Genocide Memorial Complex accompanied by Avet Adonts, the Deputy FM of the Republic of Armenia and Lusine Abrahamyan, the Deputy Director of the Armenian Genocide Institute-Museum.
Paul Richard Gallagher laid flowers at the eternal fire and honored the memory of innocent martyrs of the Armenian Genocide.
Vatican guests also visited the Genocide Museum and got acquainted with the exhibition.
At the end of the visit Secretary for Relations with States within of Holy See left a note in the Memory Book of honorable guests:
"On the occasion of my visit to the Museum of the Armenian Genocide I am filled with sentiments of grief for the victims commemorated here.

May the mercy of God grant eternal rest to those who lost their lives and help restore justice and respect in human relations for a better world.

May God comfort the descendants of the victims and their families and bless the whole Armenian nation".