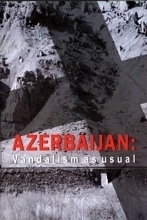 The Armenian Genocide Museum Institute has published the illustrated book "Azerbaijan: Vandalism as usual" by Hayk Demoyan, which describes the barbaric demolition of the Armenian cemetary in Old Jugha in December 2005 implemented by the Azerbaijan army.
In December 2005 the soldiers and officers of the Azerbaijan army entirely demolished thousands of unique cross-tones and tombstones in the Armenian cemetary of Old Jugha completing the state policy of destroying the Armenian Christian heritage in Nakhichevan and Azerbaijan territories within the last two decades.
During these vandalistic activities the Armenian medieval cross-tones and tombstones of Old Jugha were turned into mass and thrown into Arax River. At present the shooting-range has been constructed on the territory of the cemetary.
Regardless of the existing numerous photographic and video undeniable evidence and proof, up to date some international organizations, including UNESCO, have not appropriately evaluated the vandalistic activities which were planned and realized on behalf of the Republic of Azerbaijan.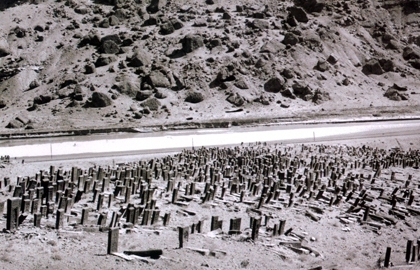 The "forest of cross-stones" at Old Jugha cemetery (the second hill) in the 1900s
CURRENTLY FULLY DESTROYED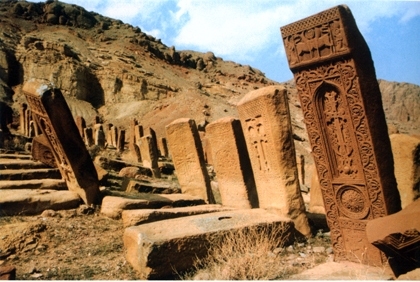 The view of the cemetery before 1998…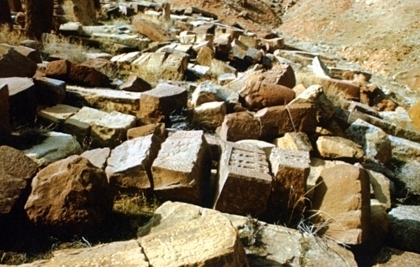 …and after
One can clearly see the traces of wedges used to cut cross-stones into pieces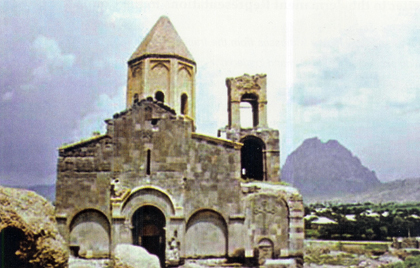 Aprakunis St. Karapet monastery (9th – 17th cc.). 1980c photo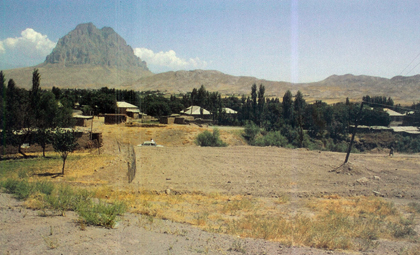 The site of the monastery in 2005. Photo by Stephen Sim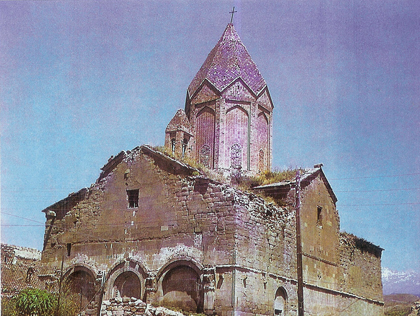 St. Hakob church (12th – 17th cc.) in Shoroth. 1980s photo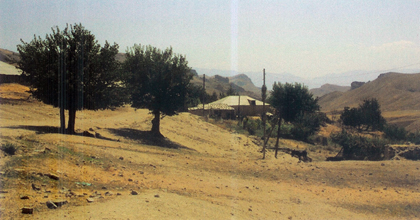 The site of the church in 2005. Photo by Stephen Sim.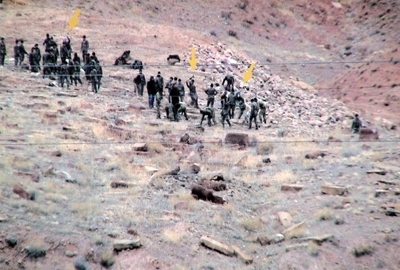 Vandalism in progress… Arrows show uniformed Azerbaijan soldiers using sledge-hammers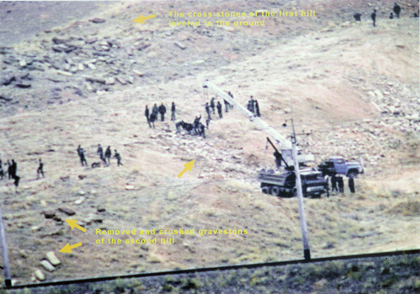 The crane fills the truck with unbroken and already smashed cross-stones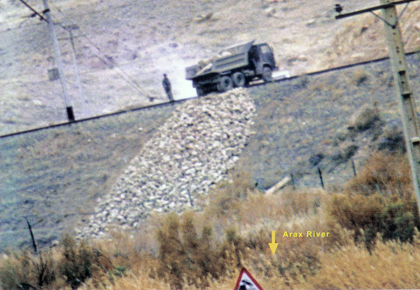 …to dump them into Arax River
Share this