10.04.2018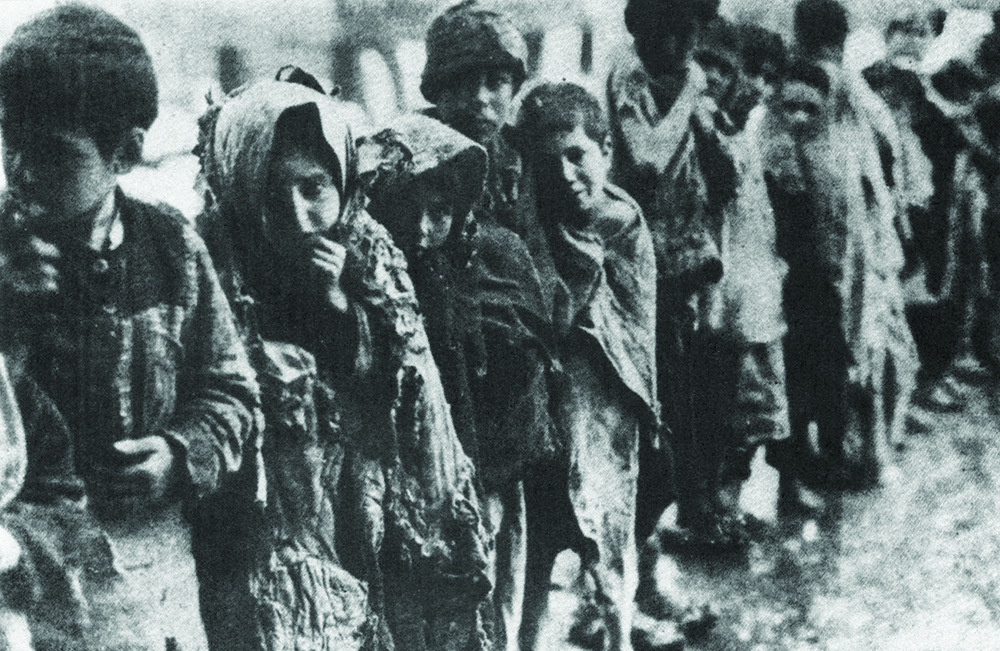 The photograph depicts starving Armenian orphans in tatters, standing in the snow in cold winter and waiting for their turn to enter the American Near East Relief orphanage. This was possible only if one of the children in the orphanage died to free a place for another orphan.


Armenian Genocide resulted in death of tens of thousands of Armenian children; those who survived became orphans, deprived of parental care. In order to provide livelihood to those children and save them from inevitable death, an unprecedented in the history of mankind rescue mission was launched wherein the American Near East Relief Committee played a major role. The organization carried out a vigorous activity in Syria, Lebanon, Greece and Armenia, and after the Armistice of Mudros, the organization led relief activities also in the inner regions of the Ottoman Empire.
In Alexandrapol (now Gyumri) the basis for the Relief's operations was the contract signed in1919 between the American Relief Committee and city Mayor Levon Sargsyan, in order to hand the city orphanages to the Committee. Thanks to the efforts of the Committee, many orphans were gathered from the streets of Alexandrapol and sent to hospitals or orphanages after the medical examination.
There were 170 buildings at the disposal of the Near East Relief, which were former barracks of the Russian troops.
Orphanages of "Kazachi post" and "Severski" housed girls, whereas boys were housed in "Polygons". This was the largest orphanage ever existed in the history of mankind, called "Vorbaqaghaq" (city of orphans).


"More than 100 emaciated, almost naked, lousy and sick children were waiting outside, hoping every day in patience, that American ingenuity will help them to find a place inside the walls of the orphanage."
John Mace
Worker of American Near East Relief "The New Near East", October, 1921, p. 11.
Photo: Barton J., Story of Near East Relief (1915-1930), New York, 1930