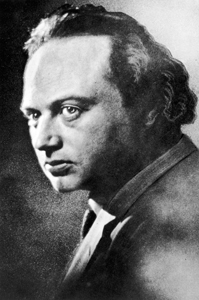 Franz Werfel, an Austrian writer and humanist, was born on Sept. 10, 1890, in Prague, Austro-Hungarian Empire. He studied at the universities of Prague, Leipzig, and Hamburg. After service in World War I (1915-1917) he was already a world known professional writer.
The famous writer Franz Werfel died in Beverly Hills, USA in 1945. Afterwards his body by the initiative of a grateful group of Armenians was returned in 1975 to Vienna.
The literary contribution of Franz Werfel is based on the principals of peace and brotherhood.
"The Forty Days of Musa Dagh" (1933) has its specific place in the works of Austrian-Jewish author Franz Werfel. This novel concerns the 1915 struggle of the region Suedia in Cilicia during the Armenian Genocide, when the local people were fighting back and defend themselves for 53 days. The novel is a fictionalized account based on the real-life defense of Musa Dagh's Armenians who were facing systematic deportations and massacres ordered by the Young Turkish government. During struggle they gathered all their weaponry and food, embarking on a climb to the mountain tops. Franz Werfel used many evidences, media themes in his novel and also studied the Armenian history, religion and culture. "The Forty Days of Musa Dagh" has had great success among the readers and in 1934 the novel won the international prize for "The Best Novel of the Year". It has already been translated into 20 languages. This book even today is a masterpiece.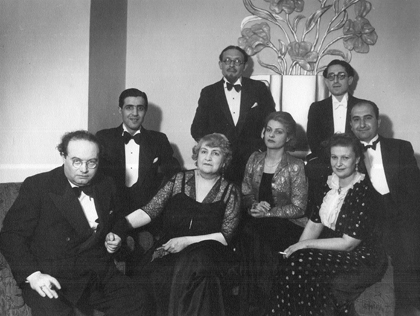 Franz Werfel accompanied with the Armenian-French community representatives, 1930s
Original photo from AGMI collection