10.10.2017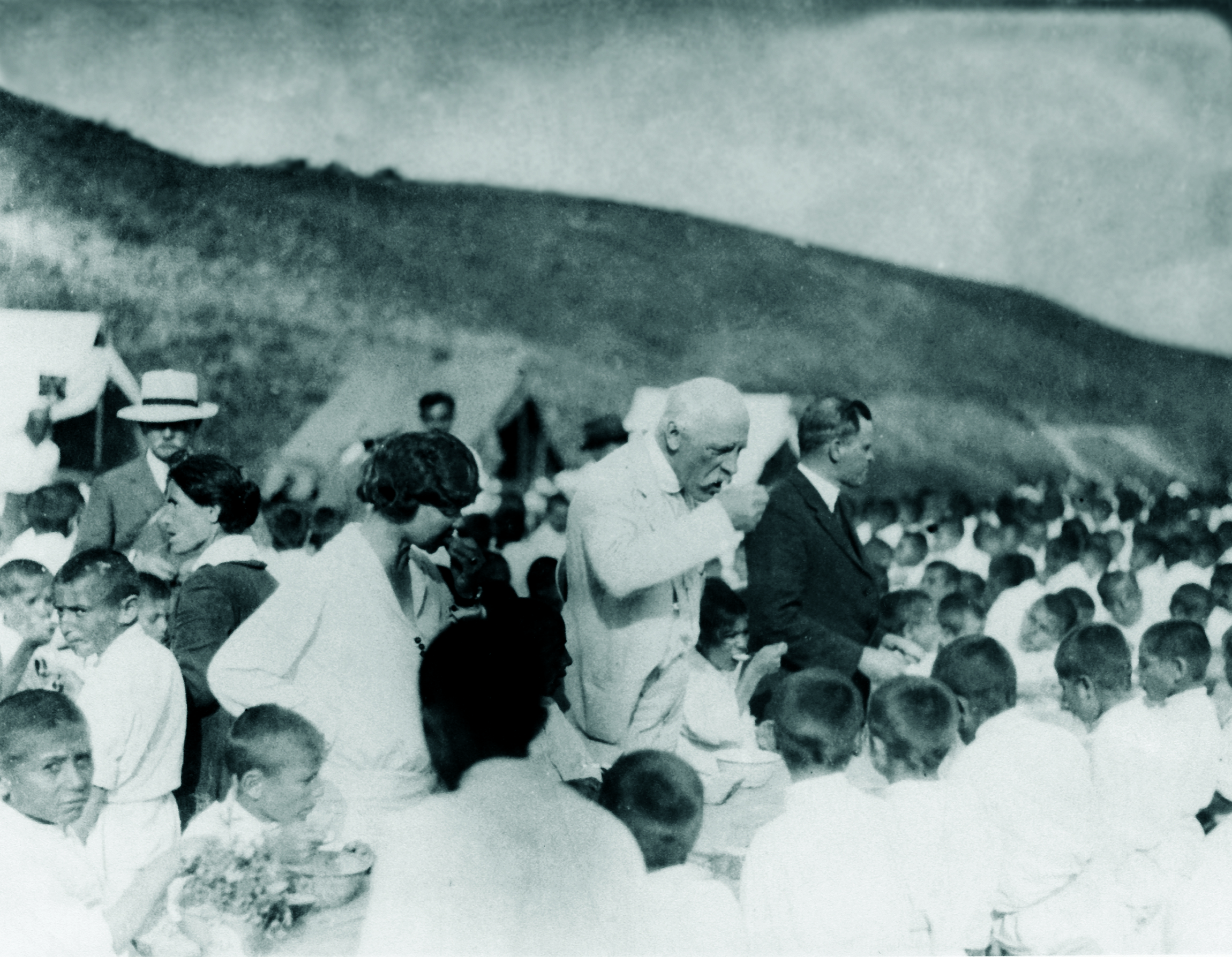 The photo is of a Norwegian polar explorer, great humanist Fridtjof Nansen. In 1925, during his visit to Soviet Armenia he got acquainted with the conditions of orphans' care in one of the orphanages in Alexandrapol. It is dinner time: Nansen did not hesitate and ate the soup that was intended for children in order to have an idea about the quality of the food. This was a vivid proof that Nansen was very serious and caring in his mission.


Pro-Armenian work had a special place in the activities of Fridtjof Nansen. He made vigorous efforts to improve the conditions of Armenian deportees.
As High Commissioner of the League of Nations in 1925, he visited Soviet Armenia to study on the spot the issue of settling and creating tolerable conditions for the Armenian deportees. During his visits to various regions of Armenia, the great Armenophil could not bypass the city of Alexandrapol, which was at that time the main center of organizing care for the orphans who had miraculously survived Mets Yeghern: there were large orphanages of the American Near East Relief Committee - ''Severski'', ''Kazachi post'', ''Polygons''. At the time of Nansen's visit there were about 20 thousand orphans in Alexandrapol.
Returning to Geneva and realizing that the League of Nations was slowing down with repatriation of the Armenian refugees, Nansen himself in different ways found and provided necessary means to organize repatriation of 7 thousand Armenian refugees.


"Armenian people just after surviving a catastrophe with no similar in history, is already planting trees, building canals and power stations… Armenian nation with its millennial history and culture, unique bravery, and unusual vigor and diligence will revive and build its land".
Fridtjof Nansen
Norwegian explorer, scientist, diplomat, humanist