11.02.2017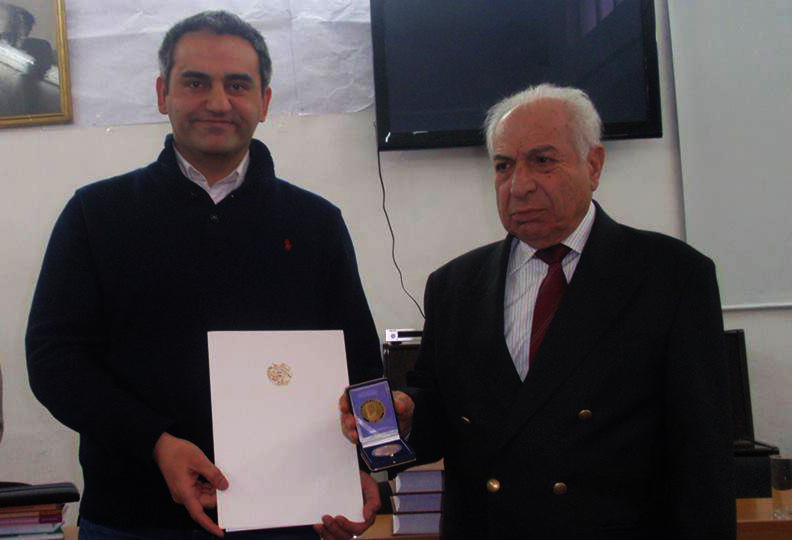 On 10 February, the presentation of 12th volume of archival documentary "Materials for the history of ARF" edited by Yervand Pambukian took place in Yerevan.
The volume recently has been published in Beirut. The theme of the volume is the Armenian Genocide. The volume includes historical materials of primary sources on the theme of the Armenian Genocide kept in the RAF central archives.
The volume also includes testimonies of genocide survivors collected by Shavarsh Misakyan, who was one of the first who collected and recorded those testimonies about Armenian Genocide. Yervand Pambukian is the editor of this multivolume collection of archival documents since 2009.
A word of appreciation to the writer and his works was also delivered by AGMI Deputy Director Suren Manukyan.
Suren Manukyan awarded Yervand Pambukian by the gold medal of "James Bryce" prescribed by Armenian Genocide Museum-Institute.