11.03.2016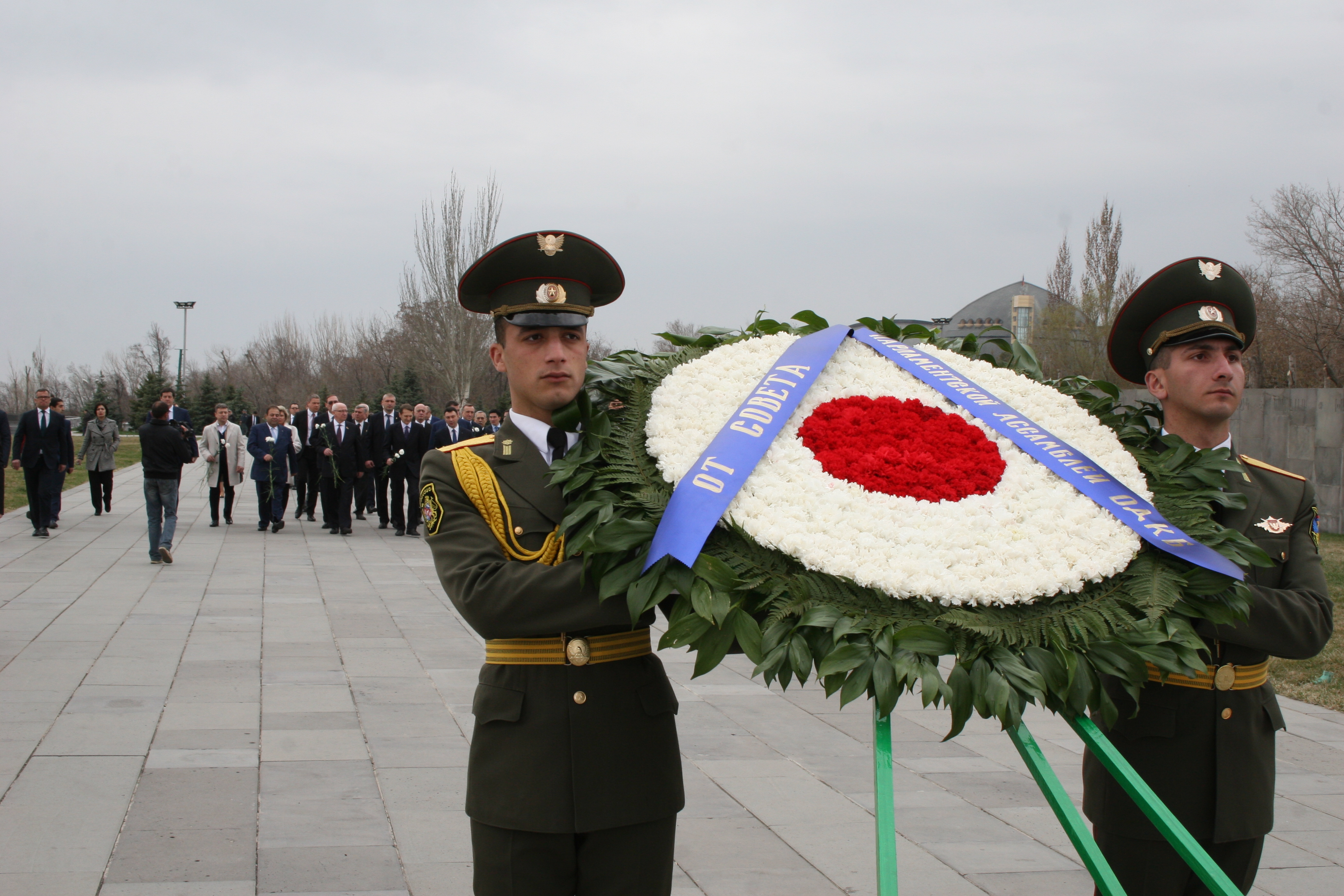 On 11th of March, Chairman of the State Duma of the Federal Assembly of the Russian Federation Sergey Naryshkin visited Tsitsernakaberd - the Armenian Genocide Memorial Complex, accompanied with heads of the parliamentary delegations of the CSTO member states, Russian Ambassador to Armenia Ivan Volinkin, RA NA Deputy Speaker Edward Sharmazanov, and a dozen of journalists from Armenia and abroad covering the visit of high ranking guests.
The Armenian Genocide Museum-Institute Director Hayk Demoyan presented to the guests the story of the Armenian Genocide and the memorial Complex.
The Chairman of the State Duma Sergey Naryshkin laid a wreath at the monument. Than guests from CIS countries; Russia, Belarus, Kazakhstan, Kyrgyzstan and Tajikistan put flowers at the eternal fire and honored the memory of the innocent victims with a minute of silence.
Today, under the leadership of Sergei Naryshkin the CSTO PA Council session will take place in Yerevan.