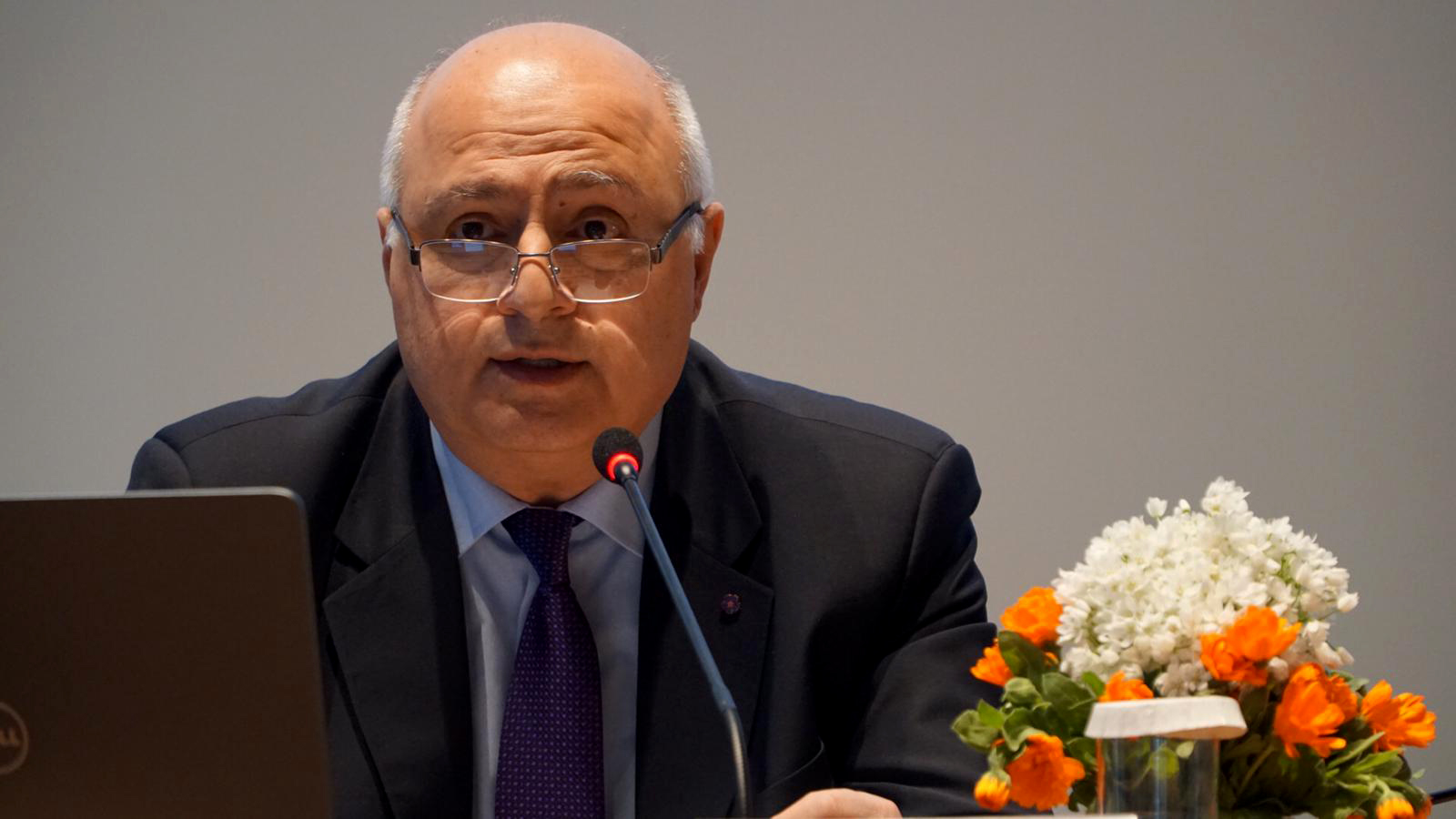 On March 22-23, Director of the Armenian Genocide Museum-Institute Foundation Harutyun Marutyan participated at the international conference in Istanbul. The conference was organized by Hrant Dink Foundation under the title "Memory Sites, Memory Paths towards another Future."
AGMI Director Harutyun Marutyan's speech was titled
"The Armenian Genocide Memorial and Museum in Post-centenary Period"
". He presented the conditions and process of the memorial construction, its composition, touched upon each of its elements in detail (20 minutes, more than five dozen photos) goals and issues of the museum-institute, its structure, and three big upcoming projects (Database of Genocide Victims and Survivors, Database of Survivor's video testimonies, Database of memories). Dr. Marutyan also stressed the issue of adding accents in the thematic exhibition of the museum, taking into consideration the fact that during the genocide resistances were organized in many settlements.
24 reports were presented in total. Most of them were dedicated to memorial museums, their functions, problems of organizing exhibitions, and the pursued policy.
"During the conference it was possible to obtain at least some preliminary arrangements. I have discussed the issue of opening temporary exhibitions with representatives of museums in Poland, Rwanda and Cambodia. We have preliminary arrangements. Time and the consistency of the sides will show how realistic they are," _ mentioned AGMI Director.
Conference organizers as well as Hrant Dink's widow and daughter expressed their gratitude to Harutyun Marutyan for participating in the conference.
"The fact that it was the first time that the director of the Armenian Genocide Museum Institute came to Turkey and participated in the conference has been stressed. Armenian participants approached and introduced themselves. At the end of the conference a visit was organized to Hrant Dink memorial center. In my view it will be a house-museum. It is the former building of the Agos editorial office. It is expected that the center will be a place where meetings and discussions will be organized between Armenian and Turkish people, including intellectuals and researchers. The renovation of the center is planned to be completed in the near future," _ summarizes Mr. Marutyan.
It should be noted that the conference was open, that the audience had been registered in advance on the appropriate site. Specialists in memory studies were invited from USA, Germany, Netherlands, Poland, Hungary, Greece, Lebanon, Ruanda, South Africa, Sri Lanka, Cambodia and Armenia.