11.10.2014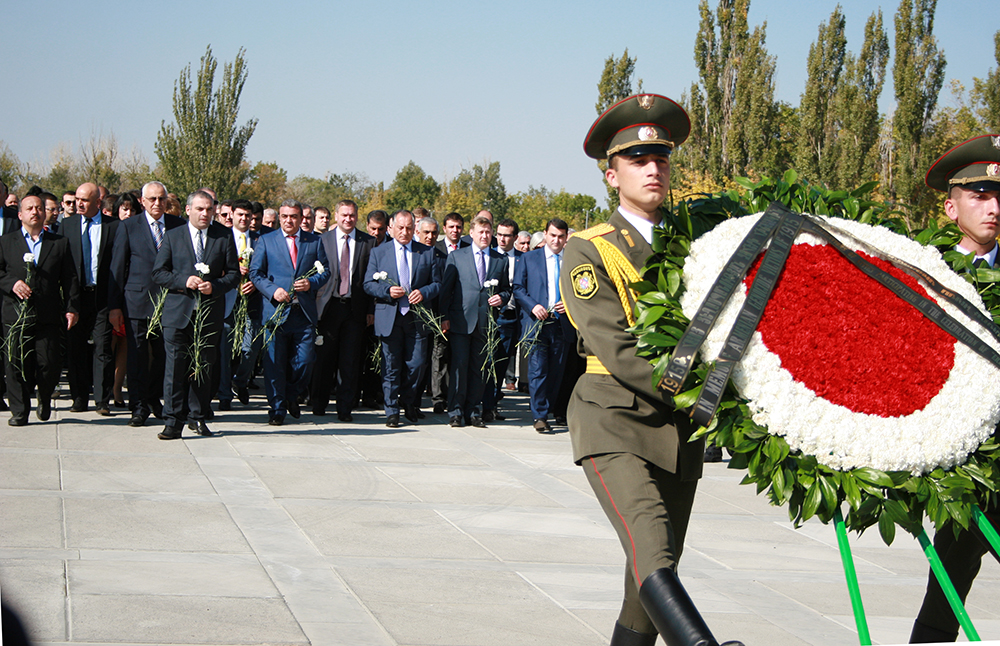 "Erebuni-Yerevan 2796" celebration guests visited Tsitsernakaberd Memorial Complex. Mayors from different countries worldwide laid a wreath at the Memorial of the Armenian Genocide victims.
Members of delegation of "Erebuni-Yerevan 2796" celebration also laid flowers at the eternal fire and honored the memory of the innocent victims with a moment of silence.
The guests also visited AGMI and got acquainted with the temporary exhibition of the museum, which represents the history of the Armenian Genocide.