12.04.2017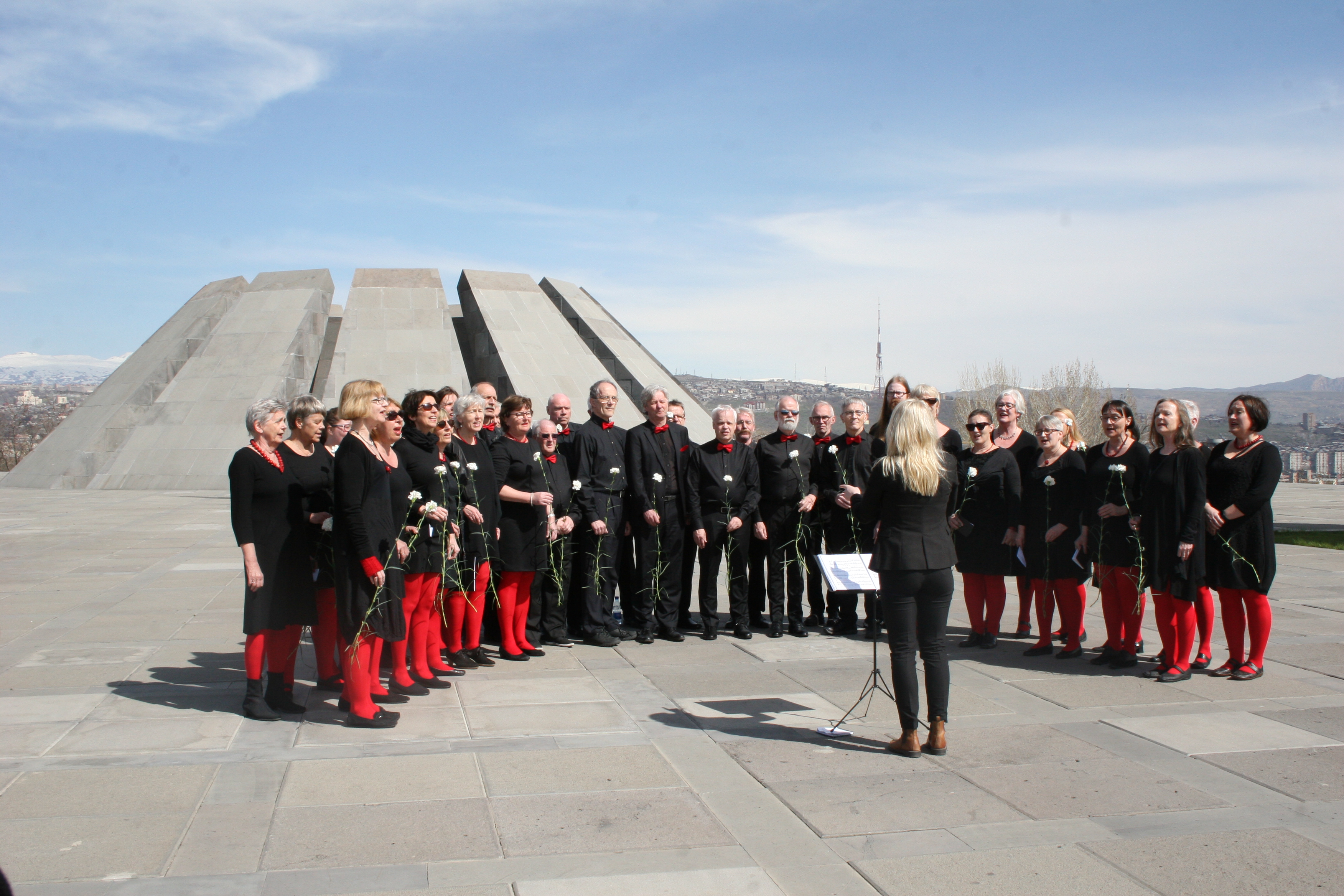 In April 12, "Liderhorn" choir of Norwegian Bergen city visited Armenian Genocide Memorial Complex.
The Norwegian choir performed a couple of songs near the Monument. Swedish, Norwegian, Chilean and African spiritual songs have been voiced. The choir has also prepared some Armenian songs for their concert in Armenia.
After the performance the Norwegian guests laid flowers at the eternal fire and honored the memory of the innocent martyrs with a minute of silence.
At the end of the visit "Liderhorn" choir singers presented to AGMI Deputy Director Suren Manukyan an illustrated catalog about their hometown Bergen.
"Liderhorn" choir was created in 1973 by a group of students. Adopting the "Song can become a weapon in the fight for freedom" slogan they tried to express solidarity against injustice and oppression.

During the years the choir has participated in many concerts and cultural events, which expresses international solidarity. The concert activity of the choir against Chili and Spain dictators is very famous. The choir has acted in South Africa with its musical performance and slogans against apartheid.

The choir has also performed in historical places in the world, as well as, in refugee camps and churches.

Few years ago within the circle of cooperation with the Armenian community of Bergen "Liderhorn" has also participated in the commemoration events dedicated to the Armenian Genocide. Being impressed with the tragic history of the Armenian Genocide the Norwegian choir has decided to pay a visit to Armenia.