12.11.2015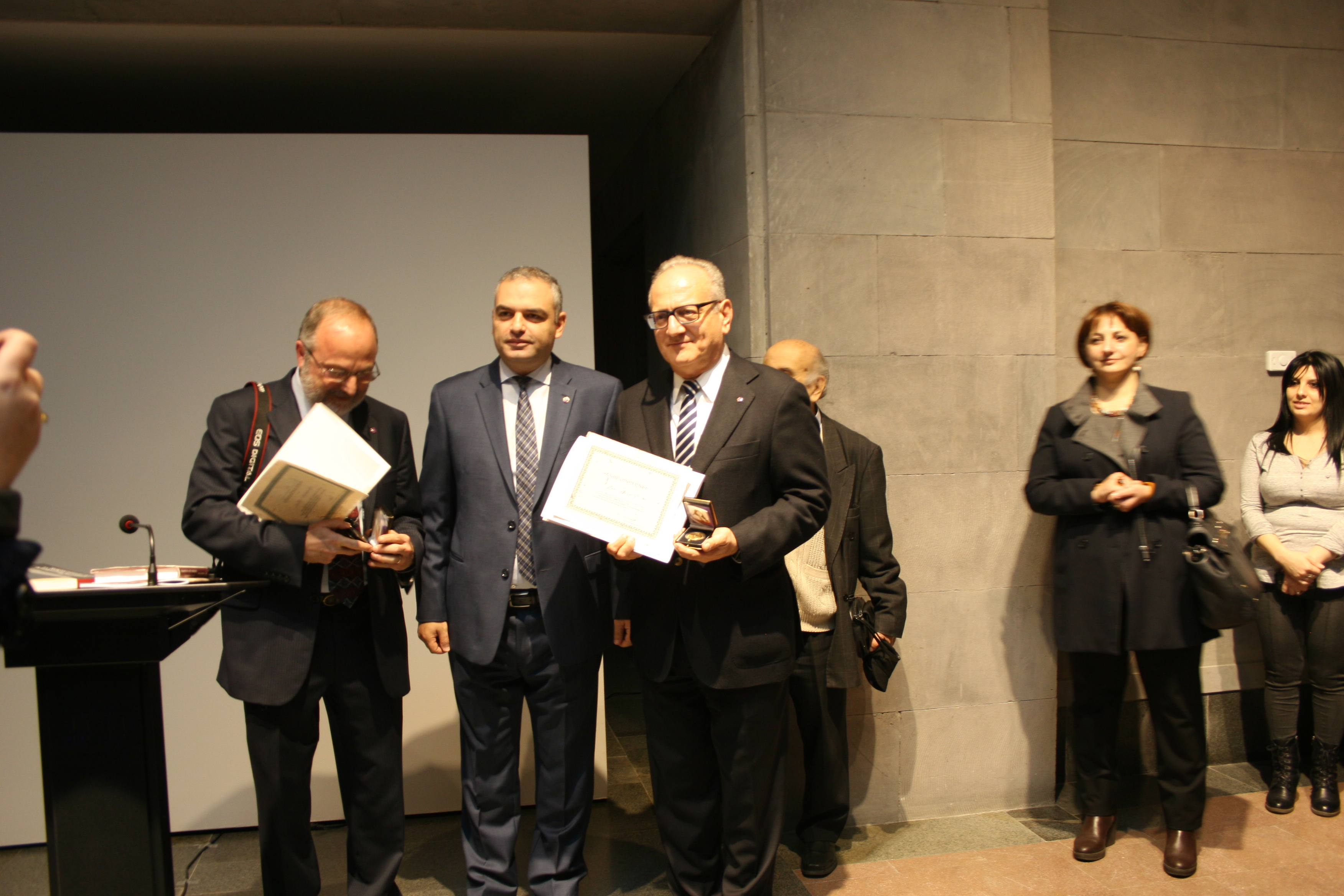 In 12 November, a photo exhibition opened at AGMI titled "Western Armenian by the Photo Camera of Dildilian and Gevorg Jerjian".
The photos of Dildilian family depict the daily life and family photos of Western Armenia and different settlements of Asia Minor; from Trabzon to Konya Province. Several generations of the family have engaged in photography work, and established studios in Marzvan and Samsun. Tsolak and Aram Dilidilian had become unique "historians" documenting the city-life of Marzvan.
Many photos made by Dildilian family were used on postcards depicting Samsun. They had made photos of famous figures such as Mustafa Kemal. Dildilian brothers were famous photographers in Sebastia and Marzvan. At that time, there were no photographers in other cities except Istanbul and Smyrna. They were making tours in different Armenian populated settlements taking photos of people's daily life, events, panoramas of towns and villages and landscapes. Dildilian photo collection includes more than 600 photographs made since 1880s to 1923. Photos depicting the horrifying episodes of Armenian Genocide and its consequences are represented in a separated line.
George Jerjian was an Armenian teacher from Arabkir and Karin (Erzurum). In the early 1900s, visiting different areas of Western Armenia he had took with his photo camera about 240 photos of his homeland Arabkir, Karin Sanasarian College, and different scenes from Western Armenia; but only 100 photos are saved. Jerjian photo collection, which is of documentary value, includes family photos, portraits, photos of Armenian houses and city scenes.
In 2014, George Jerjian; grandson of George Jerjian has donated his grandfather's collection along with other valuable documents to the Armenian Genocide Museum-Institute.
The opening of the exhibition was attended by Armen Marsubian; Professor at the University of Connecticut, USA. He is the grandson of Tsolak Dildilian. He is keeping the rich photo archive of Tsolak and Aram Dildilian; photo collection, memoirs, Armenian and English reports, audio records, and photos of family members.
The opening was also attended by prof. Armen Jerjian (New York), and George Jerjian; grandson of Gevorg Jerjian (London).
The photo catalogue of Dildilian and Jerjian was also presented in the exhibition.
AGMI Director Hayk Demoyan awarded Armen Marsubian and George Jerjian with the gratitude medal dedicated to the memory of Aurora Martiganian.