12.12.2018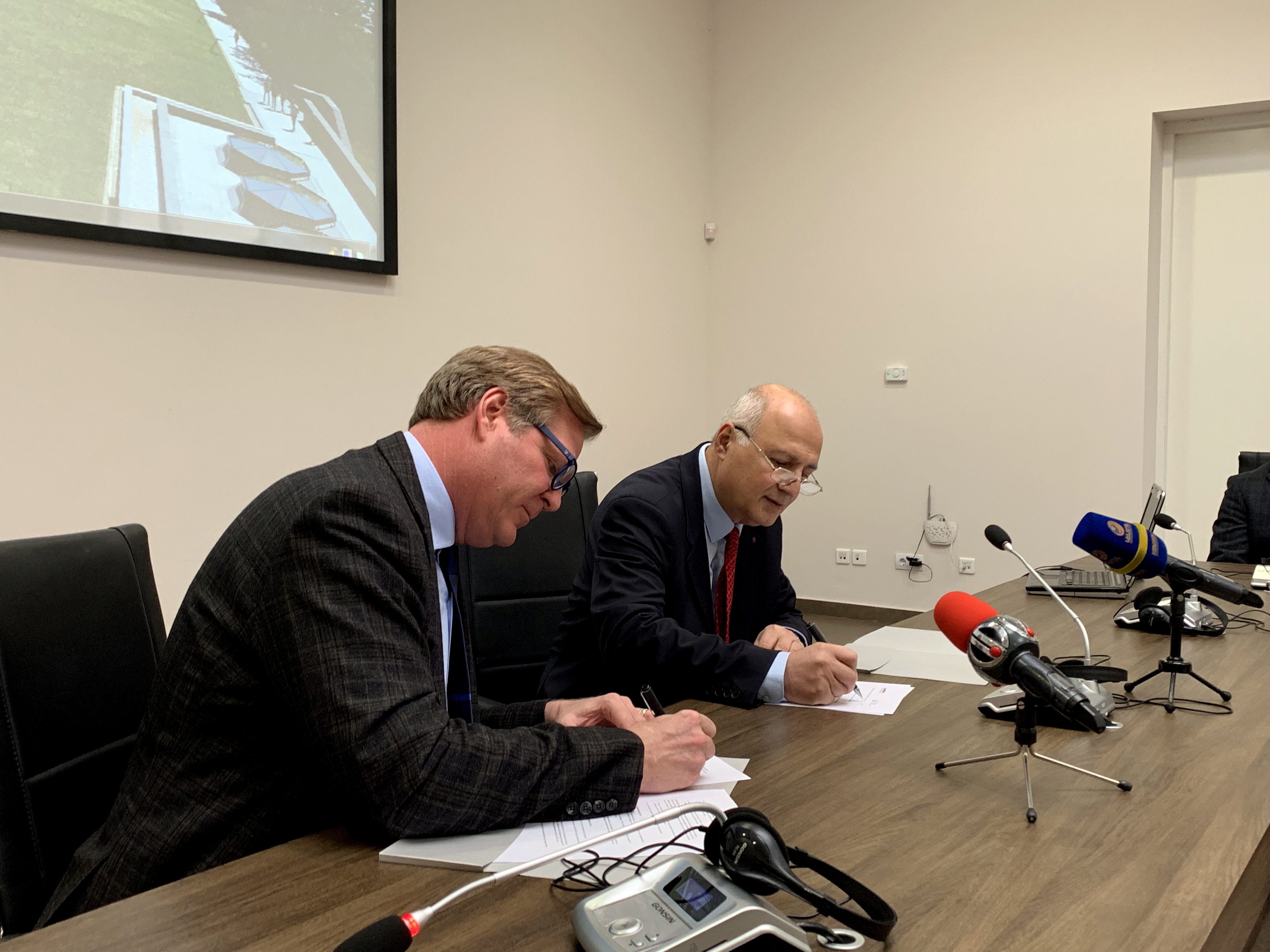 Today, at the conference hall of the Armenian Genocide Museum-Institute Memorandum of understanding was signed between the "Armenian Genocide Museum-Institute" foundation and the Canadian Museum for Human Rights (CMHR).
The memorandum was signed by Harutyun Marutyan, the Director of the Armenian Genocide Museum-Institute Foundation and John Young, the president of the Canadian Museum for Human Rights. Both organizations, having the promotion of human rights at the core of their activities, respect for others, reconciliation through education and dialogue, highlighted the importance of combining their efforts in these issues, and initiated the signing of memorandum of understanding. The MOU will provide opportunity for joint actions and cooperation in different concerned fields. A similar memorandum was signed between the two institutions in 2013, but this one provides broader cooperation platforms.
The Memorandum entails cooperation in academic, scientific, educational spheres, as well as the organization of inter-museum events, temporary exhibitions, and exchange between the participants, etc.
The memorandum also provides opportunity for exchanging knowledge and expertise with respect to human rights and the Armenian Genocide.
According to the memorandum, both sides undertake to place information on the activities of each other on their official websites, including the announcements about scientific conferences, scientific programs, and the coverage of joint events. The memorandum is valid for a period of 5 years from the date of signature.
The liaisons from signing parties are Edita Gzoyan, the Deputy Director of the Genocide Museum InstituteI, and Clint Curle, the Senior Adviser to the CMHR President.
The event was also attended by Armen Yeganyan, the Head of the RA Ministry of Foreign Affairs Policy Planning Department, Her Excellency Ms. Annick Goulet, Chargee d'Affaires a.i. Embassy of Canada in Armenia with residence in Moscow, Mr. Greg Sarkissian, the President of the Zoryan Institute of Canada, as well as the staff of the Genocide Museum Institute.
After the signature of the Memorandum, the guests also visited the Armenian Genocide Memorial Complex, put flowers at the eternal fire honoring the memory of the innocent martyrs of the genocide. Mr. Marutyan also introduced the history of construction of the memorial complex as well as the Memory wall and its symbolism.
The guests from Canada also attended the Armenian Genocide Museum, and got acquainted with the museum exhibits and documents about the Armenian Genocide. At the end of the visit Mr. Young left a note in the book of honorable guests of the Museum