13.01.2022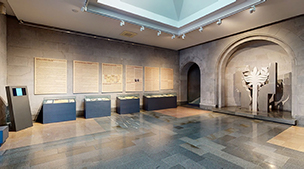 The Armenian Genocide Museum-Institute Foundation, continuing to cooperate with the "On Point" organization, presents another temporary exhibition on its online platform, titled
Tracing Armenian Claims: Ownership Certificates Relating to Individual and Community-Owned Armenian Assets.
By visiting the AGMI website, it is possible to make a virtual tour of one of the exhibition halls in the Armenian Genocide Museum and thus see exclusive exhibits online, comprising about two dozen original Ottoman manuscripts and ownership documents, which are being displayed for the first time. Moreover, it is possible not just to see, but also to enlarge each image, read their main texts and explanations and to examine the exhibits themselves.
The above-mentioned exhibition will be open in the museum until April 23, 2022 and will be permanently available in the virtual version.
The initiators are Gayane Movsesyan and Erik Harutyunyan, who pay, through their work, special tribute to the memory of the victims of the Armenian Genocide. They have tried to make, in this way, some episodes of the history of the Armenian Genocide available to people anywhere in the world.
Hundreds of thousands of people visit the Armenian Genocide Museum every year. Because of the coronavirus pandemic, the number of visitors has changed and, in this case, the role of the virtual exhibition has been significantly increased and become more important.
One may become acquainted with the temporary exhibition
Tracing Armenian Claims: Ownership Certificates Relating to Individual and Community-Owned Armenian Assets
by following the link below.
The exhibition is bilingual, being in both Armenian and English. It is presented in five panels, which address:
1. The essence of the Armenian claims, their formation and stages
2. The laws on "abandoned property" and their legal developments throughout the 20th century, that is, not only in the Ottoman Empire but also in its successor state, the Republic of Turkey, until the 21st century
3. Compensation claims, submitted by the Armenian delegation to the Paris Peace Conference in 1919-1920
4. The links between the Armenian claims documents and certificates of individual and community ownership
5. On the "limits" of the Armenian claim - the positions of the state/authorities, analytical centers, political forces and non-governmental organizations.
Some of the certificates are those of ownership of private property belonging to Ottoman Armenian citizens - houses, gardens, fields, meadows, watermills, factories and photo studios, while others are documents of ownership of Armenian community estates, monastic complexes and belonging to churches. Although most of these institutions simply do not exist today, the documents presented prove their former existence and Armenian affiliation.
The documents presented, which date from 1872 to 1912/13, are factual evidence of the ownership of private property by Armenian citizens of the Ottoman Empire and of community assets.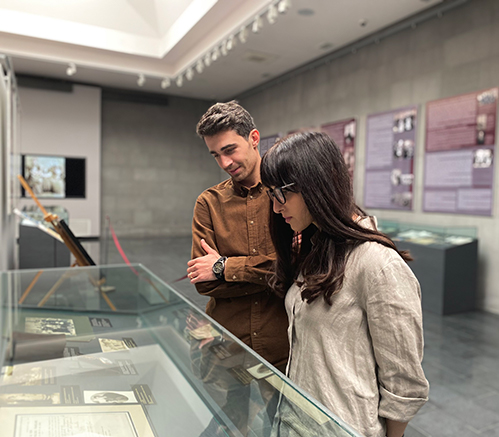 Gayane Movsesyan and Erik Harutyunyan