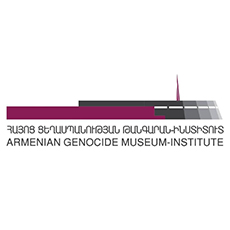 Professor Barlow Der Mugrdechian, Director of Armenian Studies, California State University, Fresno, will be offering annual awards for the best article, monograph, collection of articles, book chapters and other undertakings by the AGMI researchers.
Within this initiative, which was qualified as "Scholars for Scholars" by the AGMI director Harutyun Marutyan, the first Der Mugrdechian Award will be provided for the best article, the best book/memoir, the best collection of articles and best exhibition for 2019-2020 prepared by the AGMI researchers.
The article "Reclaiming Children after the Armenian Genocide: Neutral House in Istanbul" by Edita Gzoyan, Regina Galustyan and Shushan Khachatryan ("Holocaust and Genocide Studies" 33, no. 3 (2019)); the monographs of Narek Poghosyan "The Issue of the Armenian Genocide in the Studies of Raphael Lemkin" (Yerevan: AGMI, 2020) and Shushan Khachatryan "The Role of Religion in the Realization of the Armenian Genocide" (Yerevan: Mayr Ator Publ., 2020); the memoirs of Aram Mantashyan/Aram could not be Seito, Sokrat Mkrtchyan/Memoires (Yerevan: AGMI, 2020) and Aurora Mardiganian/Ravished Armenia (Yerevan: AGMI, 2020), edited and authored (introduction and references) by Regina Galustyan, Robert Tatoyan and Lusine Abrahamyan, the collection of articles "The Rescue of Armenians in the Middle East in 1915-1923" edited by Harutyun Marutyan and Narine Margaryan, with the articles of eight AGMI researchers (Yerevan: AGMI, 2020) and the temporary exhibition "The First Quarter Century of the Armenian Genocide Museum-Institute," curated by Seda Parsamyan and her colleagues, were chosen as the winners of the first Der Mugrdechian Award for 2019-2020.
Der Mugrdechian Award for 2021 and the consecutive years (at least for the coming three) will be provided to the AGMI researchers in the following three categories:
1. Articles published in the journals indexed in the Web of Science and Scopus databases.
2. Monographs, book chapters or collection of articles by the publishers listed in Book Citation Index database.
3. Books (monographs, collective monographs, collection of articles, memoirs) published in Armenia by the approval of the AGMI Scientific Board.
We are grateful to Prof. Barlow Der Mugrdechian for this fascinating initiative and congratulations to the winners!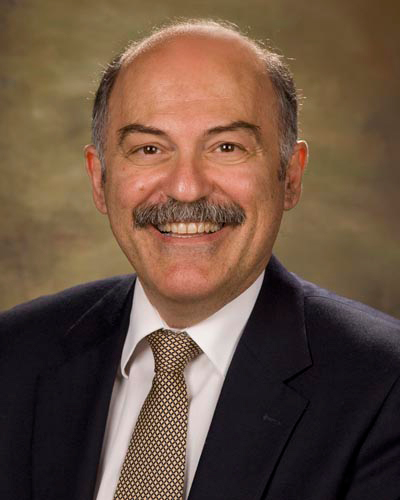 Professor Barlow Der Mugrdechian, Director of Armenian Studies, California State University, Fresno