14.04.2014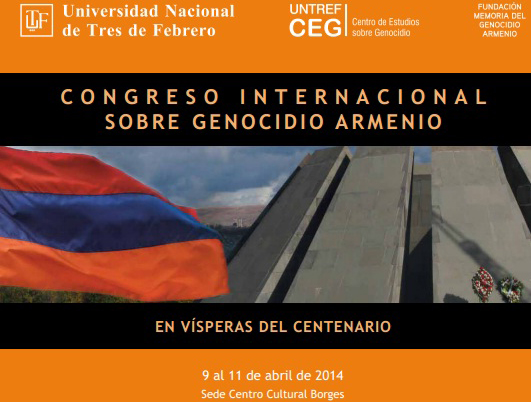 On 9-11 April, under the auspices of the Armenian Embassy in Buenos Aires an international conference "On the Eve of the Centennial of Armenian Genocide" was held in Borges cultural centre, Buenos Aires. The conference was organized by the Genocide Studies Center of the State University of Buenos Aires and Genocide Memorial Fund of Buenos Aires.
Academic representatives and institute researchers from Argentina, Armenia, USA, Mexico, Brazil, France, Switzerland and Turkey took part in the conference.
Deputy Director of Armenian Genocide Museum-Institute, Ph.D. in history Suren Manukyan and researcher Naira Meliksetyan also took part in the conference. Suren Manukyan's speech was about "Facilitating the process of killing. Dehumanization as a Decisive Factor" and Naira Meliksetyan's report referred to "The Temporary Law of Deportation as a Part of Genocidal Policy" .
During the conference discussions were held about legal and political aspects of genocide and references were made to the problems of denying and teaching genocide as a subject in schools.