15.03.2014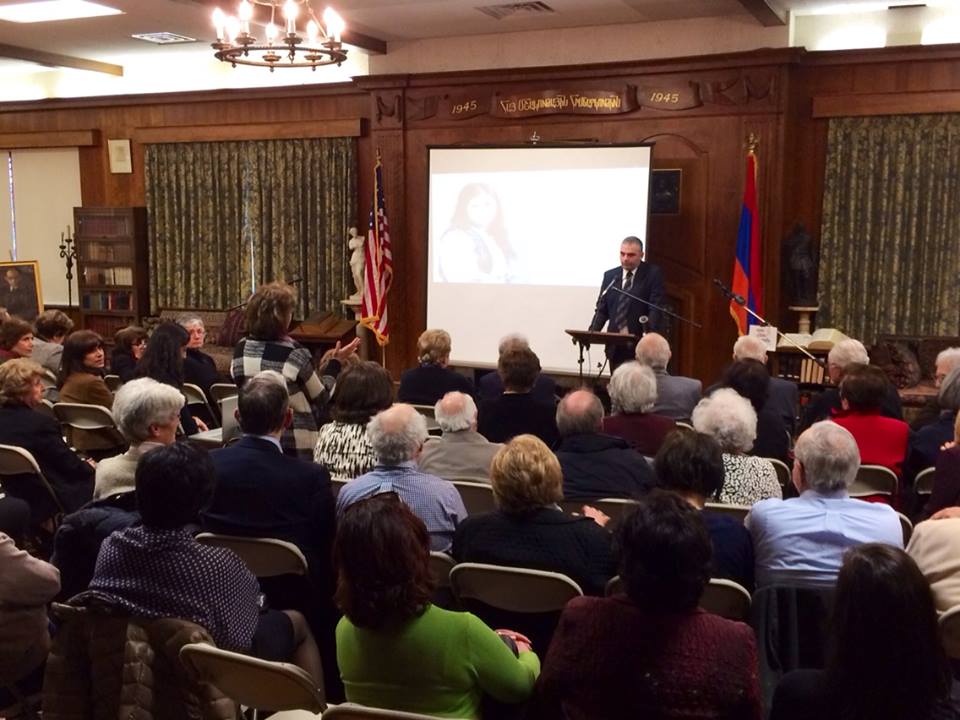 The lecture of AGMI director Dr Hayk Demoyan, dedicated to Aurora Mardiganian was hold in Boston on March 8. The event was organized in commemoration of Women's History Month and International Women's Day. It was hosted by the Armenian Cultural Foundation and co-sponsored by the National Association for Armenian Research (NAASR) and Armenian International Women's Association (AIWAI).
Dr Demoyan had presented an illustrated lecture in light of newly discovered materials related the story of Arshaluys (Aurora) Mardganian. The story of Aurora Mardiganian is similar to stories of thousand Armenians who were saved from the Turkish violence by miracle. But at the same time, her story has a unique feature.
Being saved from Genocide, Aurora Mardiganian settled in the U.S., and in 1918 published the book "Ravished Armenia" based on her own memories. In the same year the film "Ravished Armenia or Auction of Souls" was produced in Hollywood, and was the first movie talking about the Armenian Genocide. Aurora had played the heroine role in the film, playing herself.
The film was shown in large cities of 13 U.S. states, in several countries of Latin America, including Mexico and Cuba. It was a success everywhere and was estimated as "epoch-making film". The entire revenue of the film, 30 million American dollars, was provided to 60 thousand Armenian orphans in the Middle East.