THE FOREIGN MINISTER OF URUGUAY VISITED ARMENIAN GENOCIDE MEMORIAL COMPLEX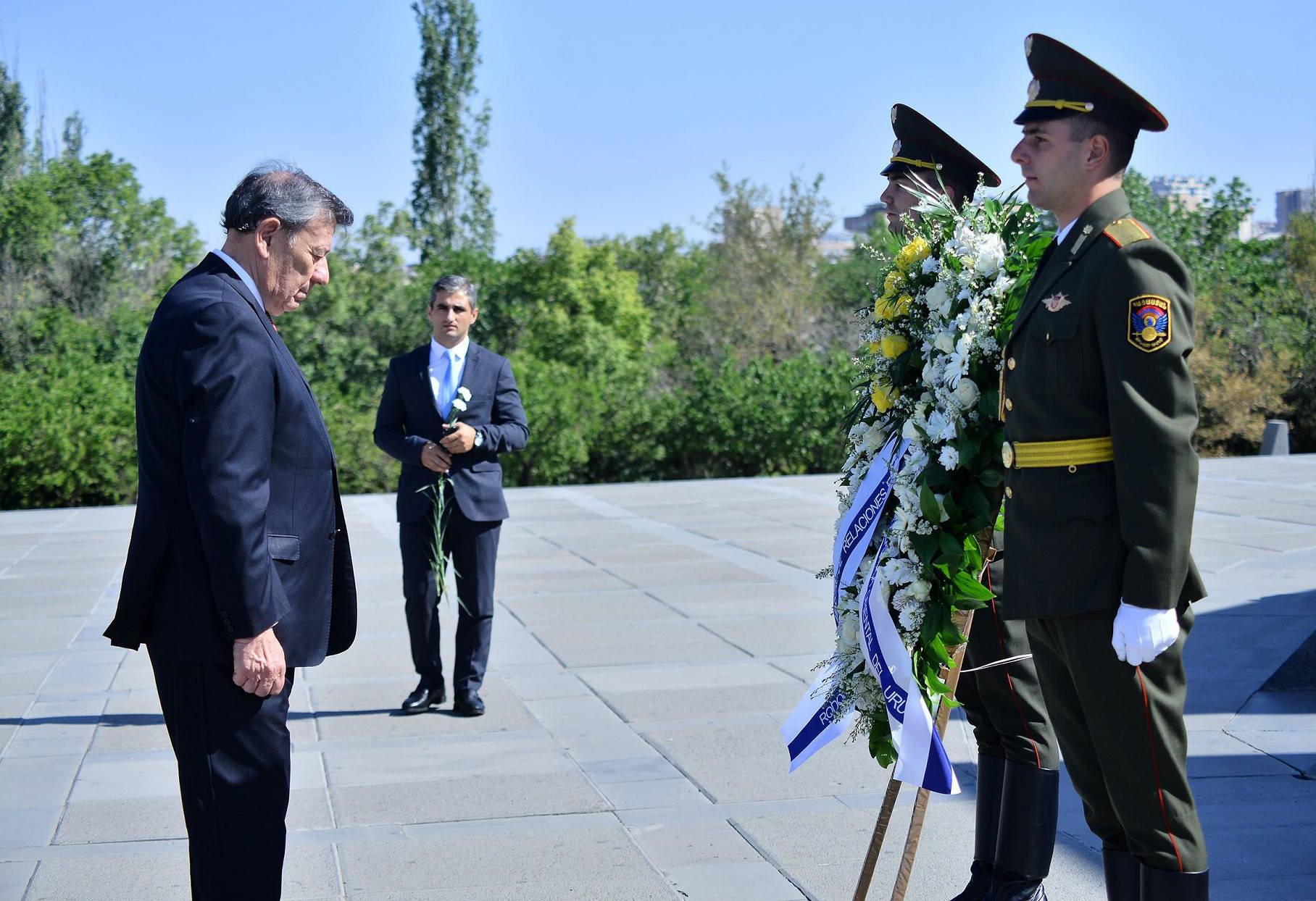 On 14 August, within the framework of his official visit to Armenia, Rodolfo Nin Novoa, the Foreign Minister of Uruguay, visited the Armenian Genocide Memorial Complex. Harutyun Marutyan, AGMI Director, presented to the high ranking guests the history of the Genocide Monument Construction.
The Minister laid a wreath at the Genocide Monument after which members of accompanying delegation put flowers at the eternal fire and honored the memory of the innocent victims with a minute of silence.
Uruguay Foreign Minister also visited the Armenian Genocide Museum, where Lusine Abrahamyan, AGMI deputy director, presented details about the exhibition and the genocide history.
AGMI Director gifted to the Minister volumes of articles on the Armenian Genocide published in the American press.
At the end of the visit the Foreign Minister left a note in the Memory Book of honorable guests, after which had a tour at the Memory Alley and planted a fir.
Recall, Uruguay was one of the first states to recognize and condemn the Armenian Genocide and in 1965 Senate and House of Representatives declared April 24 as "Remembrance Day of Armenian Martyrs", and already in 2004 the recognition was given the force of law.