15.09.2014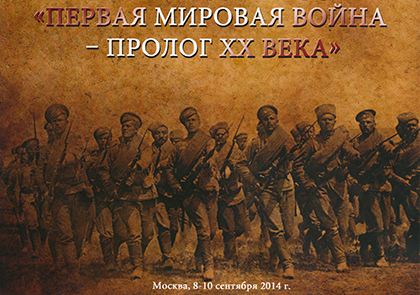 On September 8-10, 2014 international conference "The First World War as a Preface to the 20th Century" took place in Moscow, which was organized by the Institute of General History of the Russian Academy of Sciences, Moscow State University and Academic University of Humanities (MCPU).
During the conference more than 100 historians from 25 countries, Russia, Austria, France, Italy, Canada, USA, Eastern Europe and the CIS countries presented their reports.
AGMI Director, Doctor of historical sciences Hayk Demoyan attended the conference on behalf of Armenia. Mr. Demoyan presented a report titled "Caucasian Front; War and Humanitarian Disaster in Newly Found Russian Photo-Documents and Charitable Exhibitions".
The reports of this conference will be published in an international magazine and spread in European countries, Canada and Russia.