AGMI DIRECTOR PARTICIPATED IN THE OPENING CEREMONY OF THE RESEARCH CENTRE FOR ARMENIAN CULTURE IN POLAND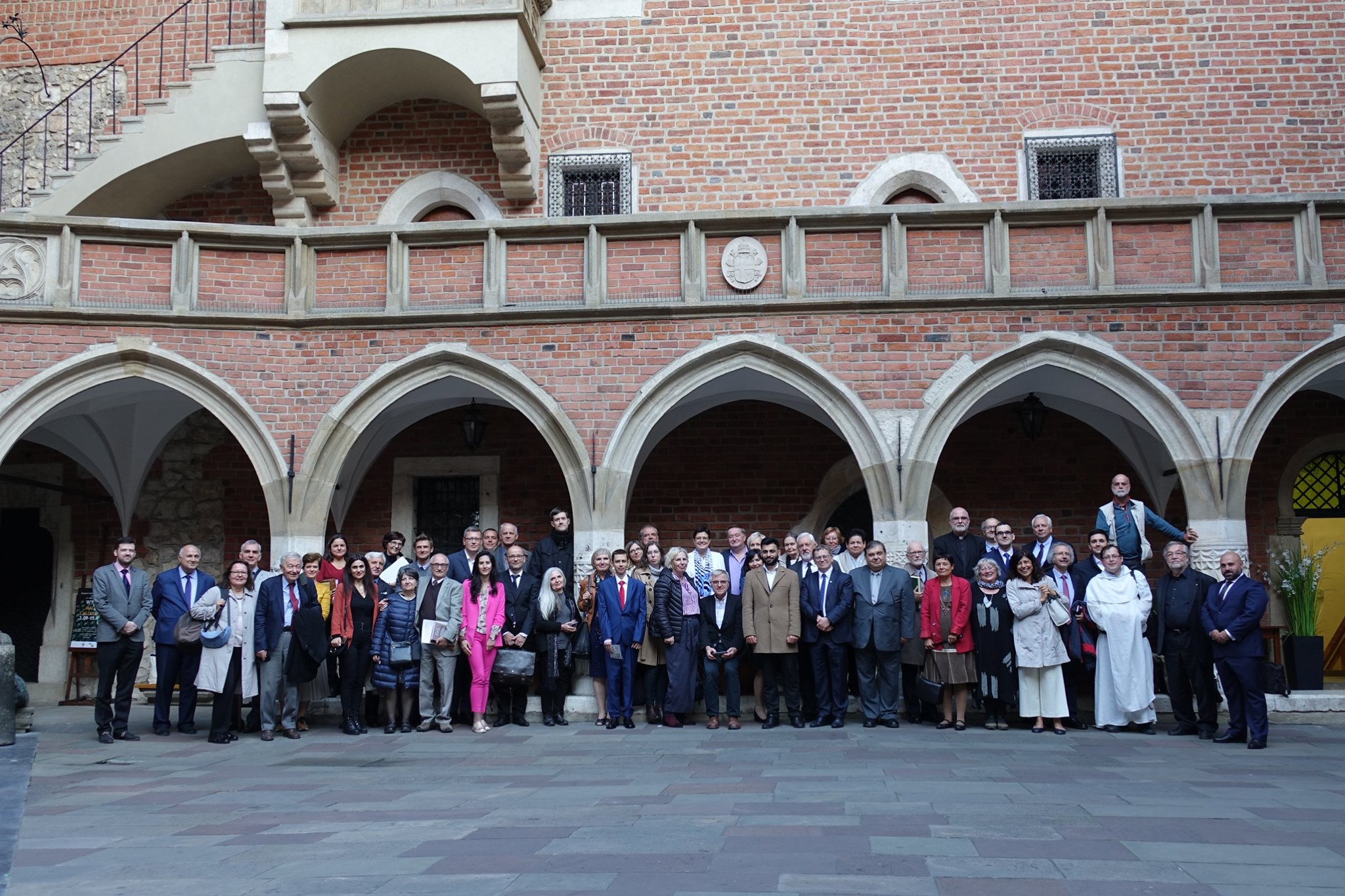 In 21 September, the opening ceremony of the Research Centre for Armenian Culture in Poland took place in the hall of the Collegium Maius Museum of Ancient Jagiellonian University in Krakow, Poland. AGMI Dr. Harutyun Marutyan also attended the ceremony and presented a speech titled "The Armenian Genocide Memorial and Museum in Post-Centenary Period". In his speech Harutyun Marutyan congratulated the founders and attendees of the center for the important initiative and highlighted the necessity of developing Armenian-Polish intercultural and educational ties.
The creation of the research center was initiated by prominent Polish professors Andrzej Zięba and Krzysztof Stopka, who were awarded in 2018 by the European Armenian Federation for Justice and Democracy (EAFJD) for the preservation of Armenian culture and heritage in Poland and for the protection of the rights of the Armenian people.
Welcome speeches were delivered by professors Krzysztof Stopka, Jan Ostrowski, Andrzej Ziemba, and Archimandrite of the Mekhitarist Congregation Father Vahan Ohanyan. Historian and a specialist in Polish-Armenians Andrzej Ziemba is also a manager of the newly established center. The latter presented in detail the programs planned by the center, whose main focus would be the study of the eight-century history and archival bibliography of Polish Armenians.
In addition to studying the cultural, economic, tribal, spiritual and church heritage left by Polish Armenians, the Polish response to the Armenian Genocide and related issues will also be examined. The main goal of the founders of the center is not only to save Polish-Armenian cultural heritage and historical archive sources from loss, but also to organize their digitization. The project will also carry out publishing activities.
The solemn ceremony was attended by representatives of the Armenian community of Poland, representatives of the Armenian Cause, Director of the "Aniv" Research Center in Belarus Armen Khechoyan, members of various scientific bodies and numerous guests, as well as Gaspar Karapetyan, the Chairman of the Armenian National Committee of Europe. This Research Centre for Armenian Culture will be a unit of the Academy of Arts and Sciences in Poland.
The event was organized by the efforts of the Armenian community of Poland and with the support of the Polish Ministry of National Education.