News
SUREN MANUKYAN PARTICIPATED AT THE INTERNATIONAL COUNCIL OF MUSEUMS' ANNUAL CONFERENCE
22.10.2017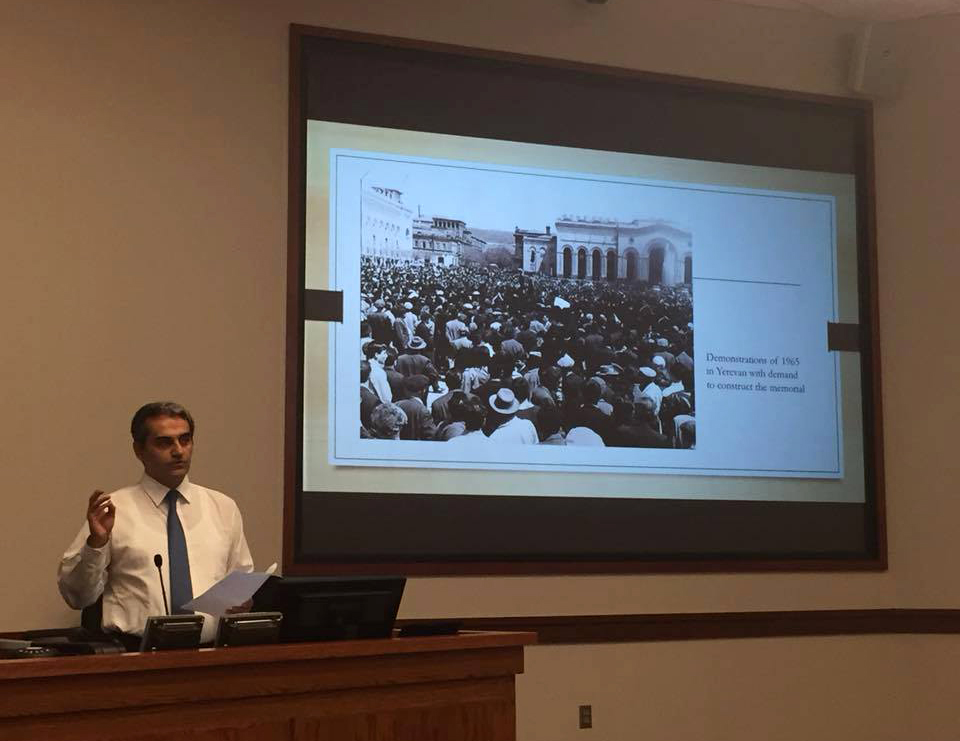 On October 15-18, AGMI Deputy Director Suren Manukyan participated at the annual conference of the International Committee of Memorial Museums in Remembrance of the Victims of Public Crimes (ICMEMO) of the International Council of Museums (ICOM) in Cincinnati (Ohio, USA). He delivered a speech titled «Memorialization of Armenian Genocide, Memory: Memorial, Museum and Centennial.


DONATE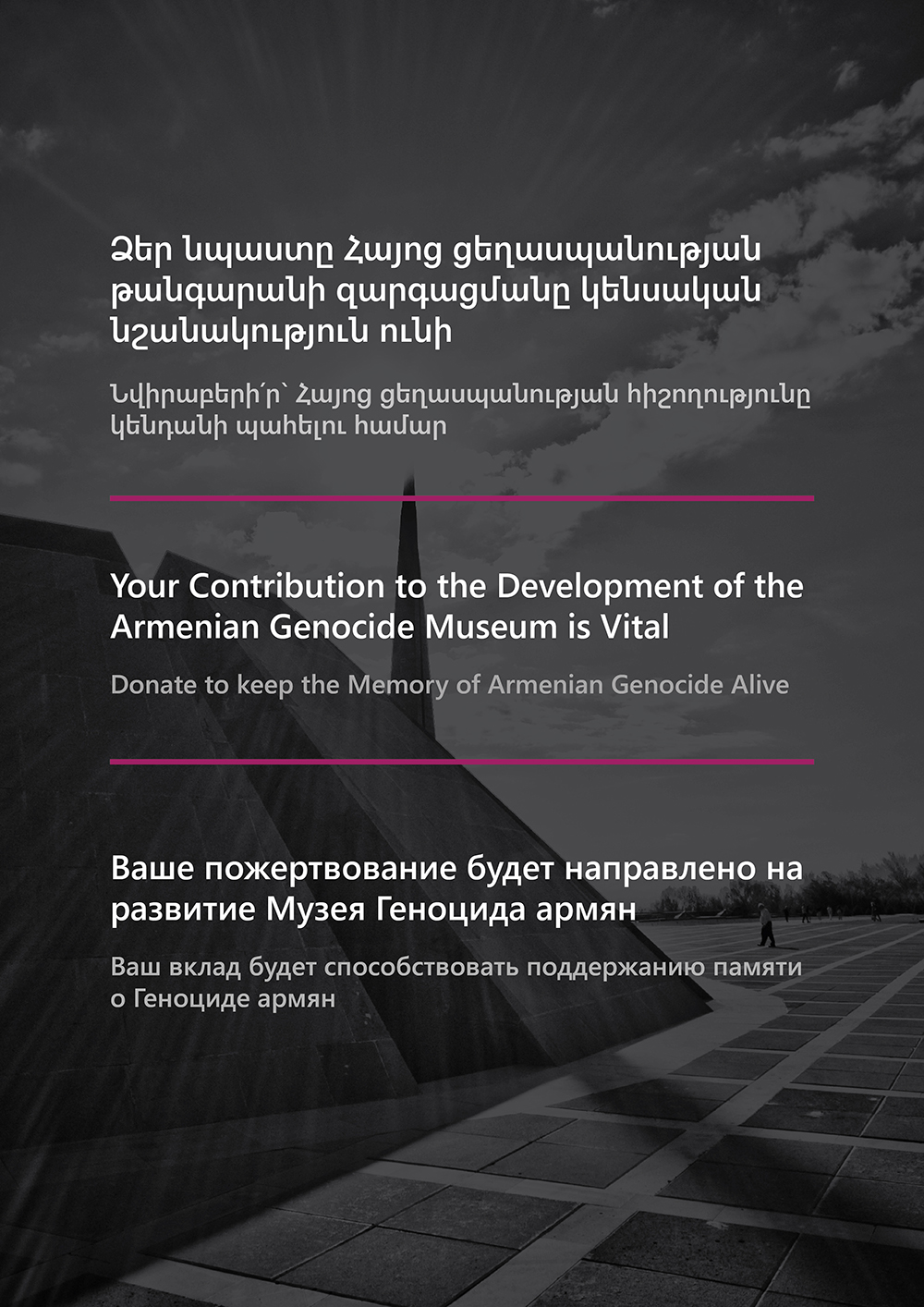 TO KEEP THE MEMORY OF THE ARMENIAN GENOCIDE ALIVE

Special Projects Implemented by the Armenian Genocide Museum-Institute Foundation
COPYRIGHT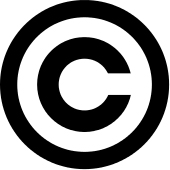 AGMI BOOKSTORE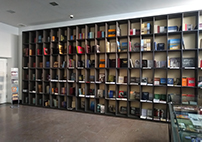 The Armenian Genocide Museum-Institute's "World of Books"
TESTIMONIAL OF ARMENIAN GENOCIDE SURVIVORS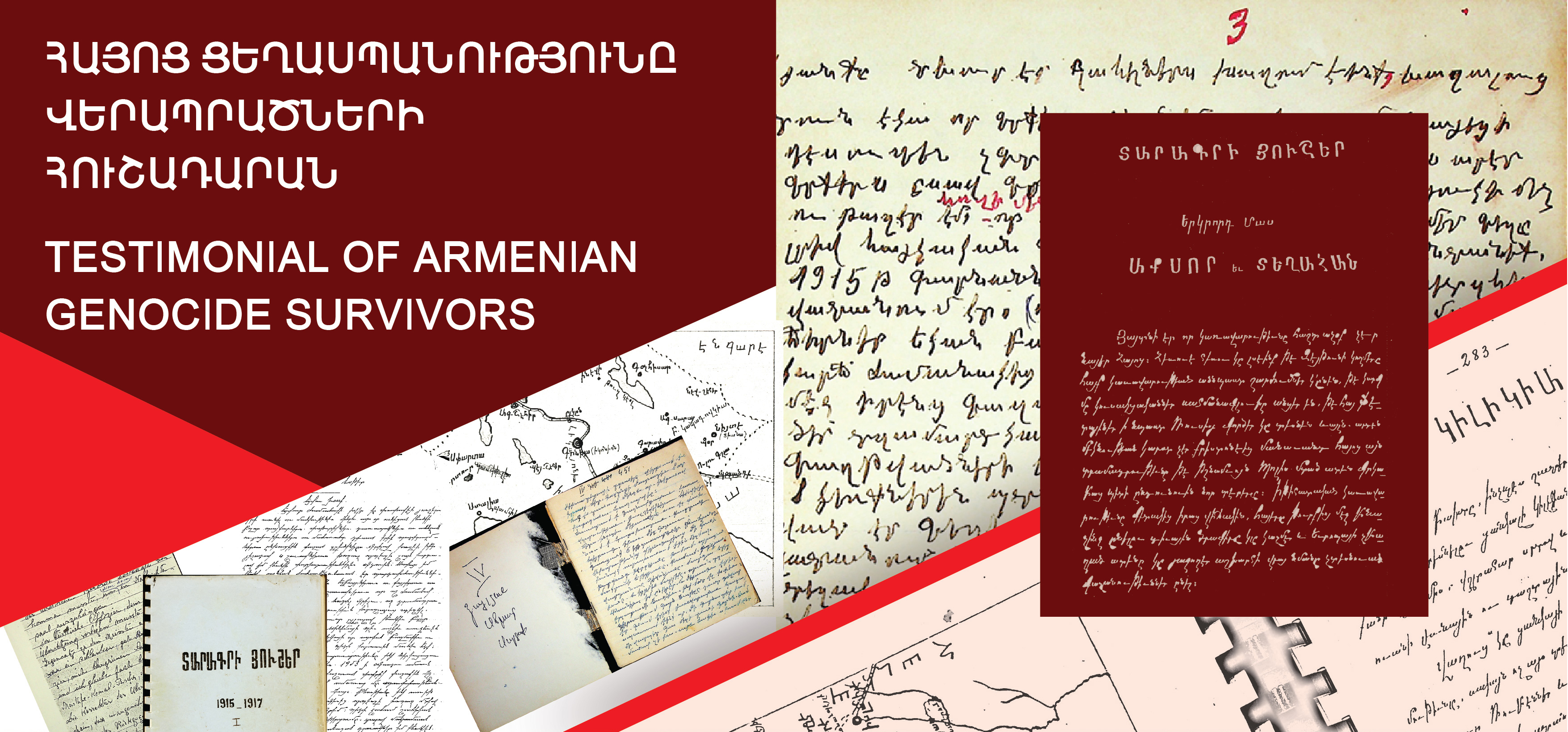 THE AGMI COLLECTION OF UNPUBLISHED MEMOIRS


ONLINE EXHIBITION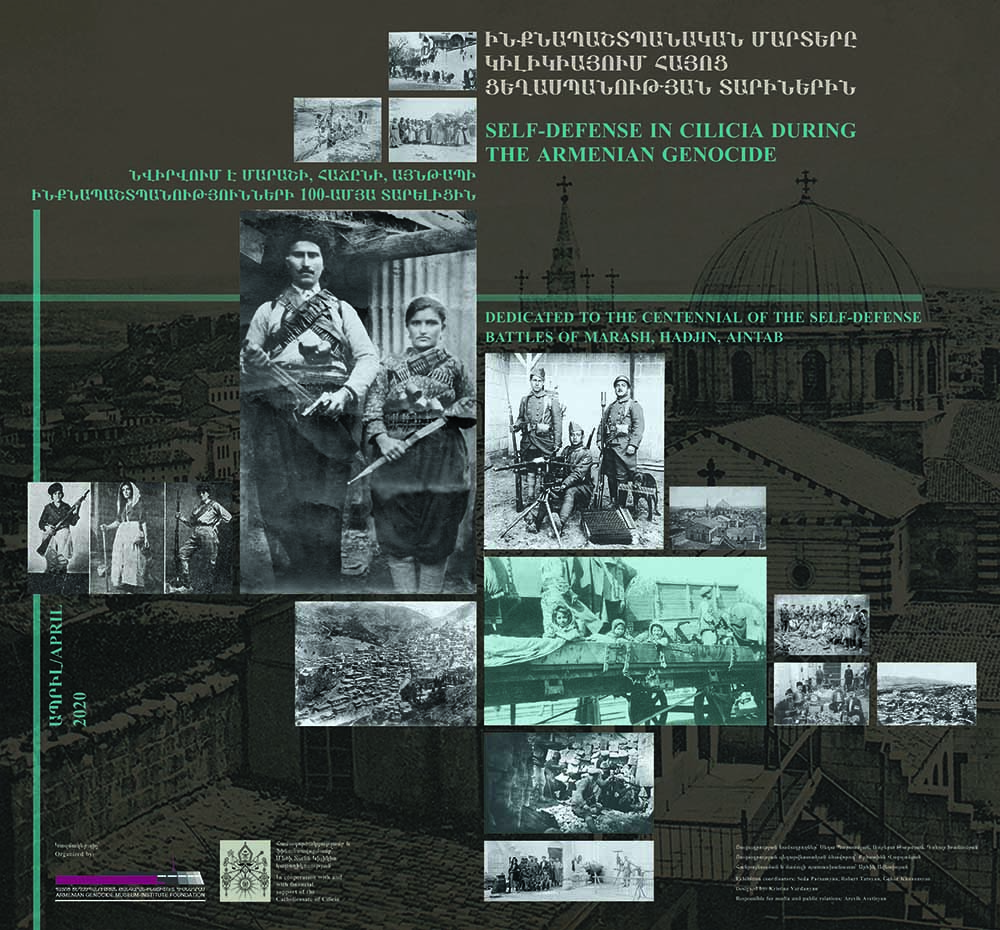 SELF-DEFENSE IN CILICIA DURING THE ARMENIAN GENOCIDE

DEDICATED TO THE CENTENNIAL OF THE SELF-DEFENSE BATTLES OF MARASH, HADJIN, AINTAB
LEMKIN SCHOLARSHIP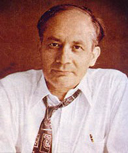 AGMI ANNOUNCES 2022
LEMKIN SCHOLARSHIP FOR FOREIGN STUDENTS
TRANSFER YOUR MEMORY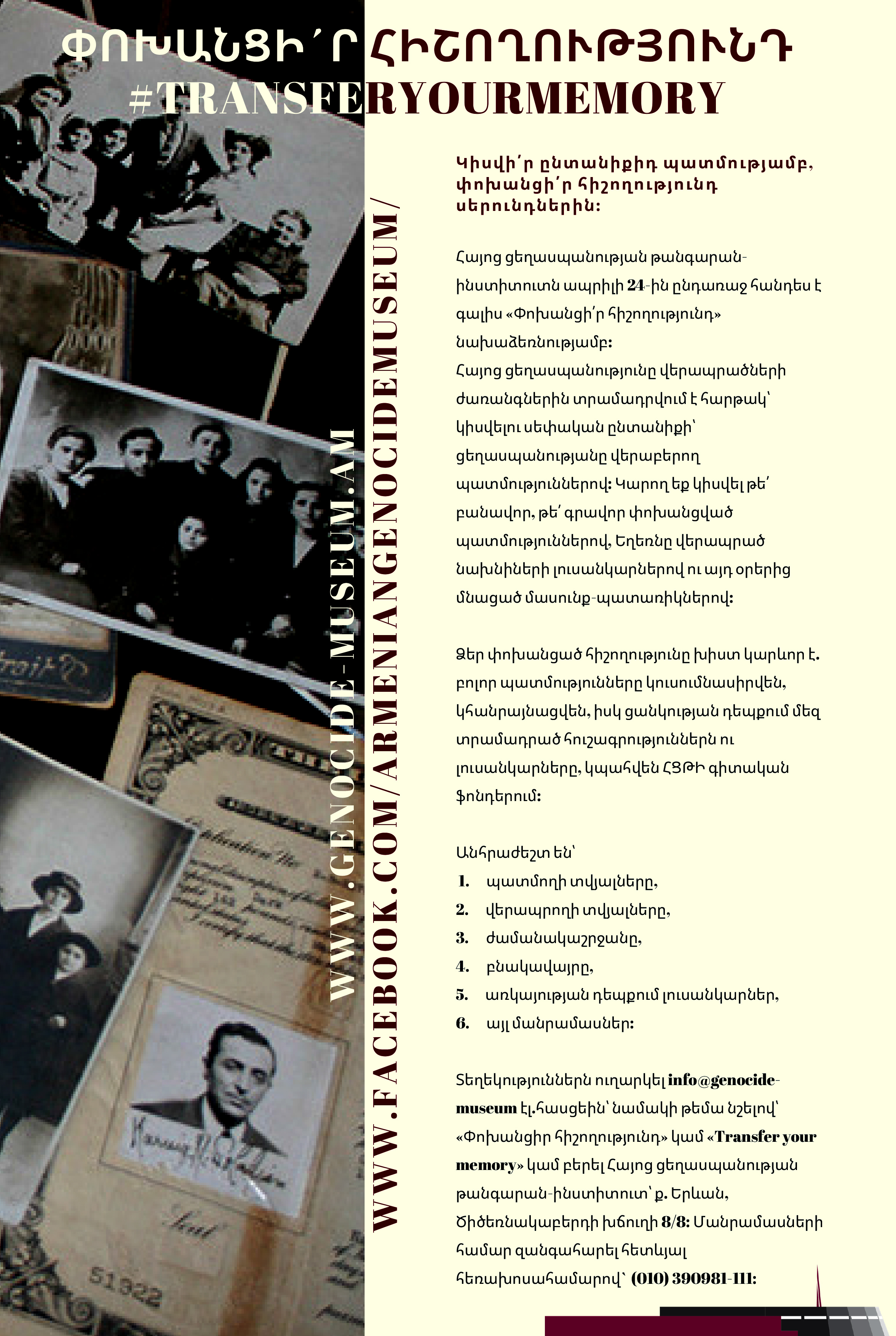 Share your family story, Transfer your memory to generations.
On the eve of April 24, the Armenian Genocide Museum-Institute undertakes an initiative "transfer your memory".