20.01.2017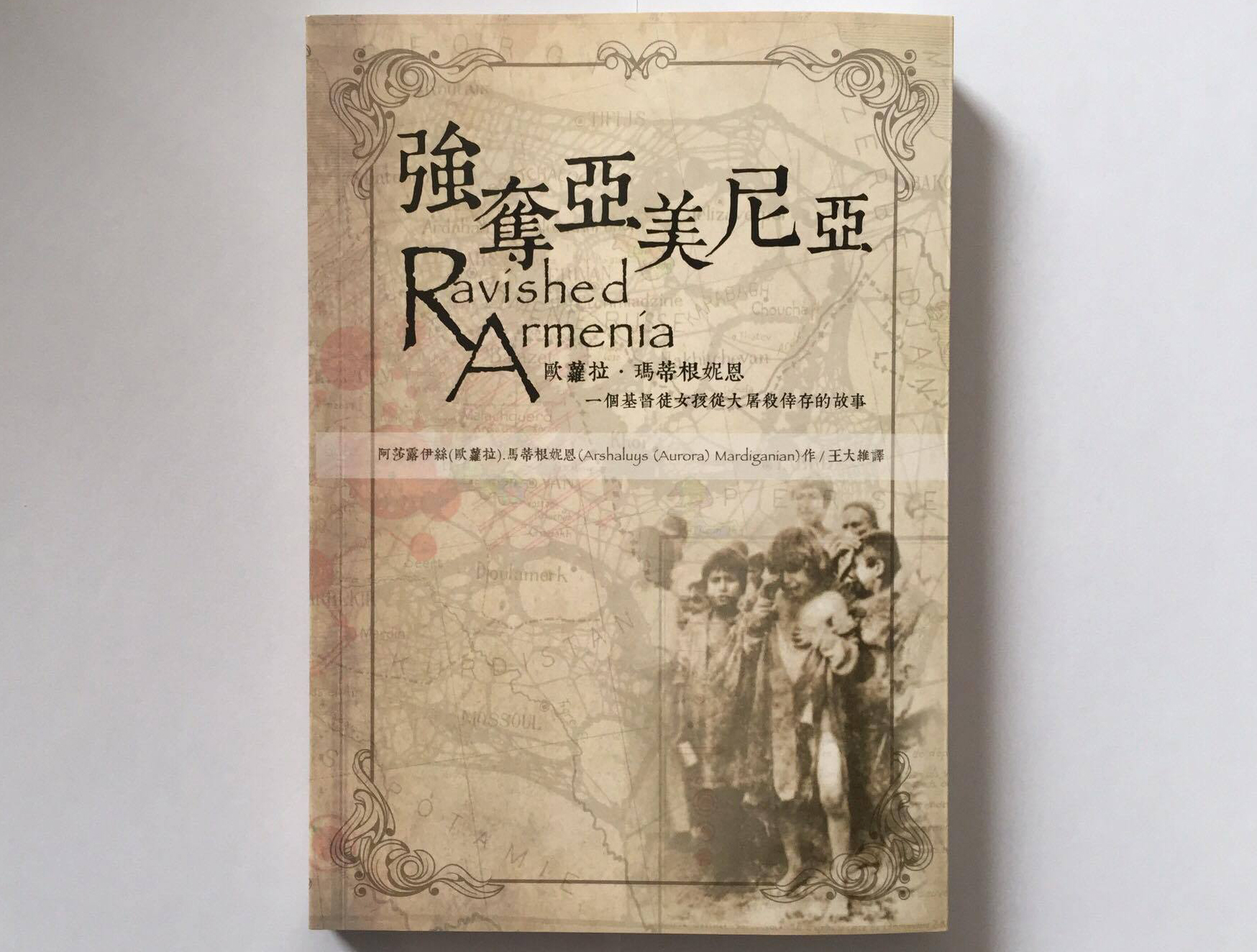 In late 2016, the Chinese edition of "Ravished Armenia" had been published in Taiwan.
The book is translated and published by David Vang, by the permission of Armenian Genocide Museum-Institute.
The book presents the memories of Armenian Genocide young survivor Aurora Martiganian (Arshaluys Martikian), the cruel and inhuman hardships she has passed through along with her nation.