A PARKWAY DEDICATED TO THE MEMORY OF AURORA MARDIGANIAN AT TSITSERNAKABERD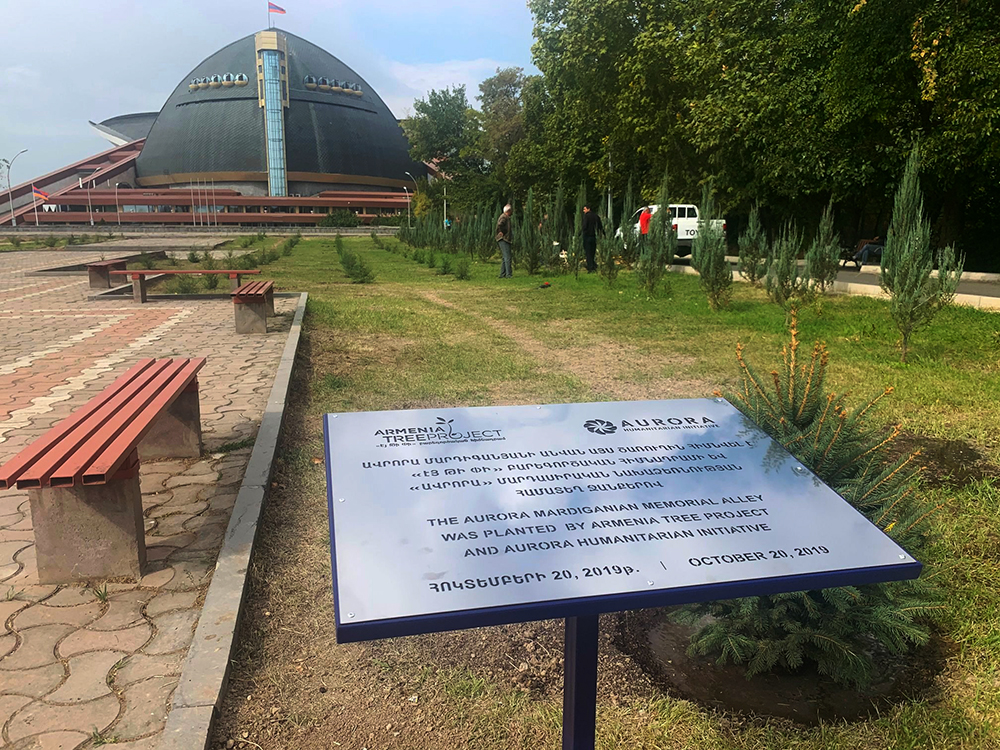 On 20 October participants of "Aurora" forum paid tribute to the memory of the Armenian Genocide martyrs; they visited the Armenian Genocide Monument and museum.
The guests were welcomed and accompanied to the Memorial by Harutyun Marutyan, the Director of the Armenian Genocide Museum-Institute.
Afterwards participants of "Aurora" forum and "Forest Summit" planted trees at the Tsitsernakaberd park.
160 juniper trees were planted in the alley dedicated to Aurora Mardiganian.
The memorial tree planting was carried out jointly by the efforts of "ATP" Charitable Foundation and "Aurora" humanitarian initiative.