21.01.2014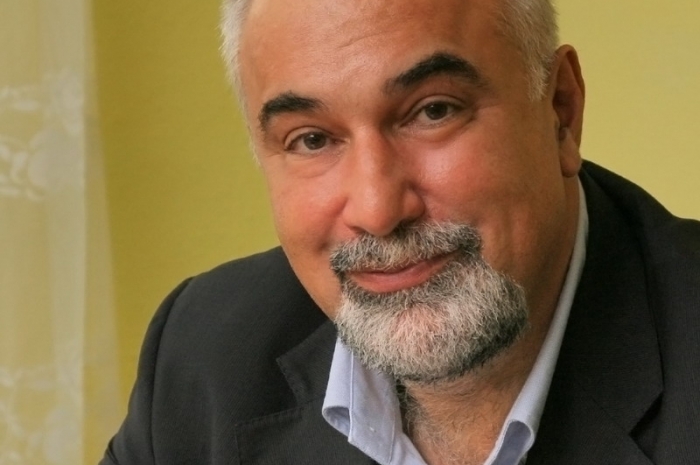 The novel "The Book of Whispers" by Romanian writer of Armenian origin Varujan Voskanian was published in 2009, in Bucharest and became one of the highest scored and awarded of the publishing year.
"The Book of Whispers" narrates about The Armenian Genocide and the horrors of 20th century. This shocking work received high evaluations from the international media and literary circles for presenting with almost documentary accuracy the horrors of Genocide and stories of Armenian resettlers, trying to survive in foreign lands. The book was translated in Armenian, French, Spanish, German, etc.
"This book deserves to be nominated for Nobel Prize by every writer in the world", - said the chairman of Israeli Writers' Union Herzl Hakak, in Tel Aviv, while presenting the book in 2012. "This award will reward the writer, who achived to create a classic literary work and, at the same time, give terrific and living testimony of the sufferings of the Armenian people and the Armenian Genocide. Such an award would focus the world's conscience on this disaster and would deepen the process of recognition of this horrible crime", - said Herzl Hakak.
The book caused so many troubles to the Turkish authorities, which spare no effort to prevent its further translations and publications, using governmental and diplomatic channels. The Turkish Embassy to Romania sent a note of complaint to the Romanian authorities, when a meeting with the Varujan Voskanian was organized in one of the Romanian museums, on September 21, 2012. Evemn in 2009 Ankara has tried to prevent the publication of the Romanian edition of the novel by the official interpellation.
"The Book of Whispers" was nominated for Nobel Prize in Literature in 2013 by Writers' Unions of Romania, Israel. Varujan Voskanian is a Romanian politician, Doctor of Economics, and writer of Armenian origin. He was born on 25 July 1958, in Craiova, Romania in an Armenian immigrant family.