21.02.2019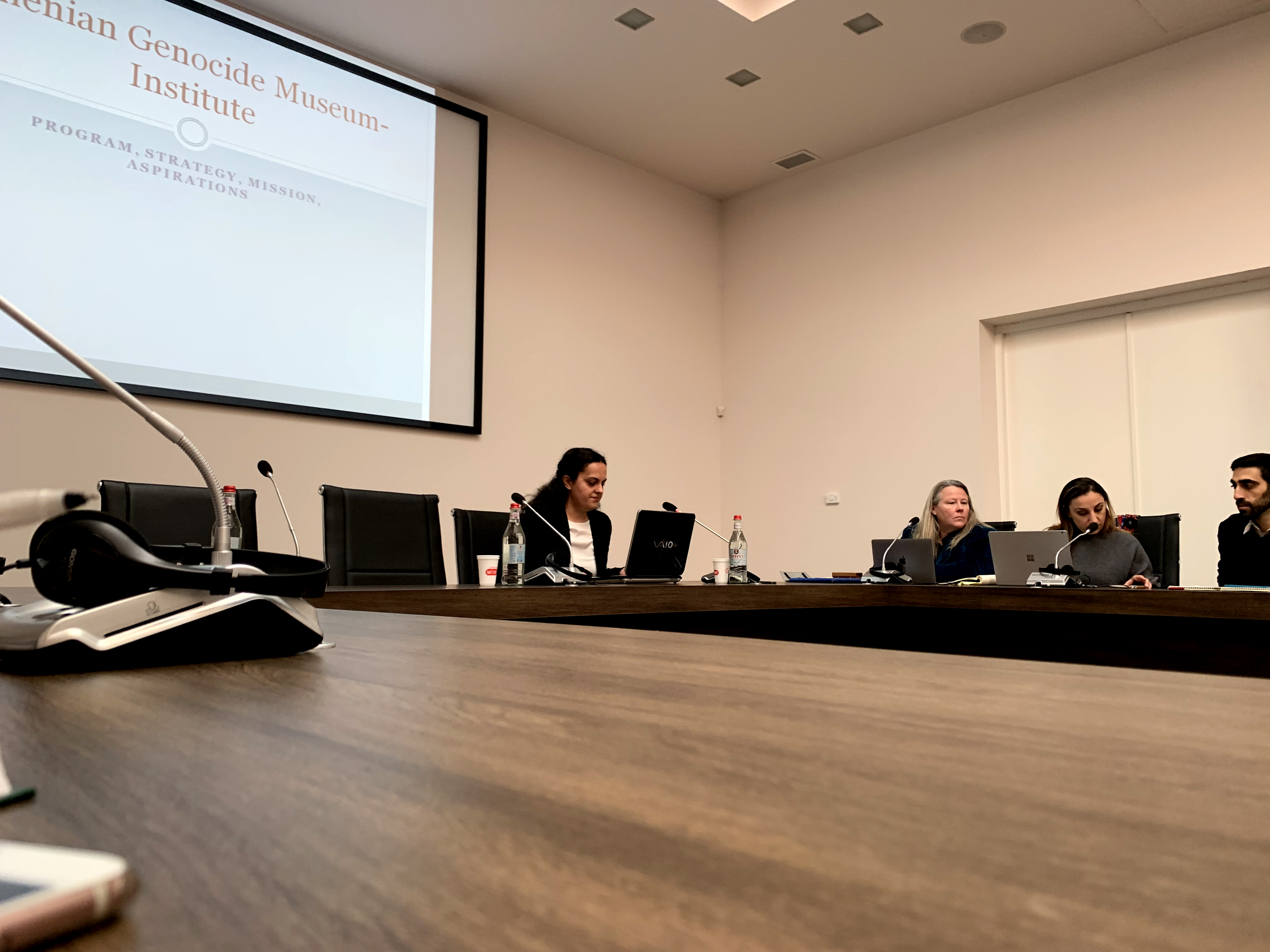 On 19-20 February meeting-discussions took place at the Armenian Genocide Museum-Institute Foundation with the representatives of the USC Shoah Foundation.
The meeting was held by Dr. Kori Street, the Senior Director of Programs and Operations at the USC Shoah Foundation, Sedda Antekelian, education and information expert, and Manuk Avedikyan, Armenian Collections Development project expert.
During the two-day workshop, perspectives of digitalizing the archive collections s, particularly the survivors' records and the process of installing them in a high quality digital library was presented and discussed.Colleagues from the United States shared with the AGMI staff their remarkable experience in preserving and sharing the victims' voices by the modern technologies. The representatives of the Shoah Foundation have also showed interactive videos and 3D cartoons, designed specifically for children in the framework of their educational programs.
At the beginning of the meeting, representatives of the two institutions presented the main visions of their institutions' mission, program, strategy and aspirations.
Dr. Edita Gzoyan, Deputy Director for Research of the AGMI, has presented the key directions of the Armenian Genocide Museum-Institute's activities, programs, strategy, and aspiration. In her speech she has also highlighted the upcoming projects of the AGMI for the next years. Dr. Kori Street has also delivered a speech. She has mentioned that the Shoah Foundation is collecting and preserving the testimonies of survivors of the Armenian, Cambodian, Rwandan and other genocides and mass atrocities. She also presented in details the educational program "IWitness" of the Shoah Foundation.
The representatives of the USC Shoah Foundation also visited The Armenian Genocide Museum and Armenian Genocide Monument and laid flowers at the eternal fire.
As a result of the meeting-discussions certain agreements of cooperation were achieved, which will serve as a foundation for an agreement or MOU in the nearest future.