21.04.2014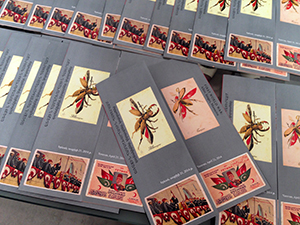 On the occasion of centennial of World War I, the Armenian Genocide Museum-Institute has opened a temporary exhibition "The First World War: Allies, Images and Massacres".
The exhibition demonstrates hundreds of newly found original caricatures, postcards and posters that represent a unique iconography condemning Turkey as a country that perpetrated genocide.
The exhibition is composed of different headlines: "War and Jihad", "Monarchs and Propaganda", "War, Children and Propaganda", "The Image of Turkey in Promotional Postcards and Caricatures", "The Caucasian Frontline. Genocide, Refugees and Humanitarian Assistance", etc.
The opening ceremony was attended by RA acting president Edward Sharmazanov, U.S. Ambassador Extraordinary and Plenipotentiary to Armenia John Heffern, RA Ambassador Extraordinary and Plenipotentiary of the Russian Federation Ivan Kirilovich Volinkine, intellectuals, historians, journalists and others.