21.04.2017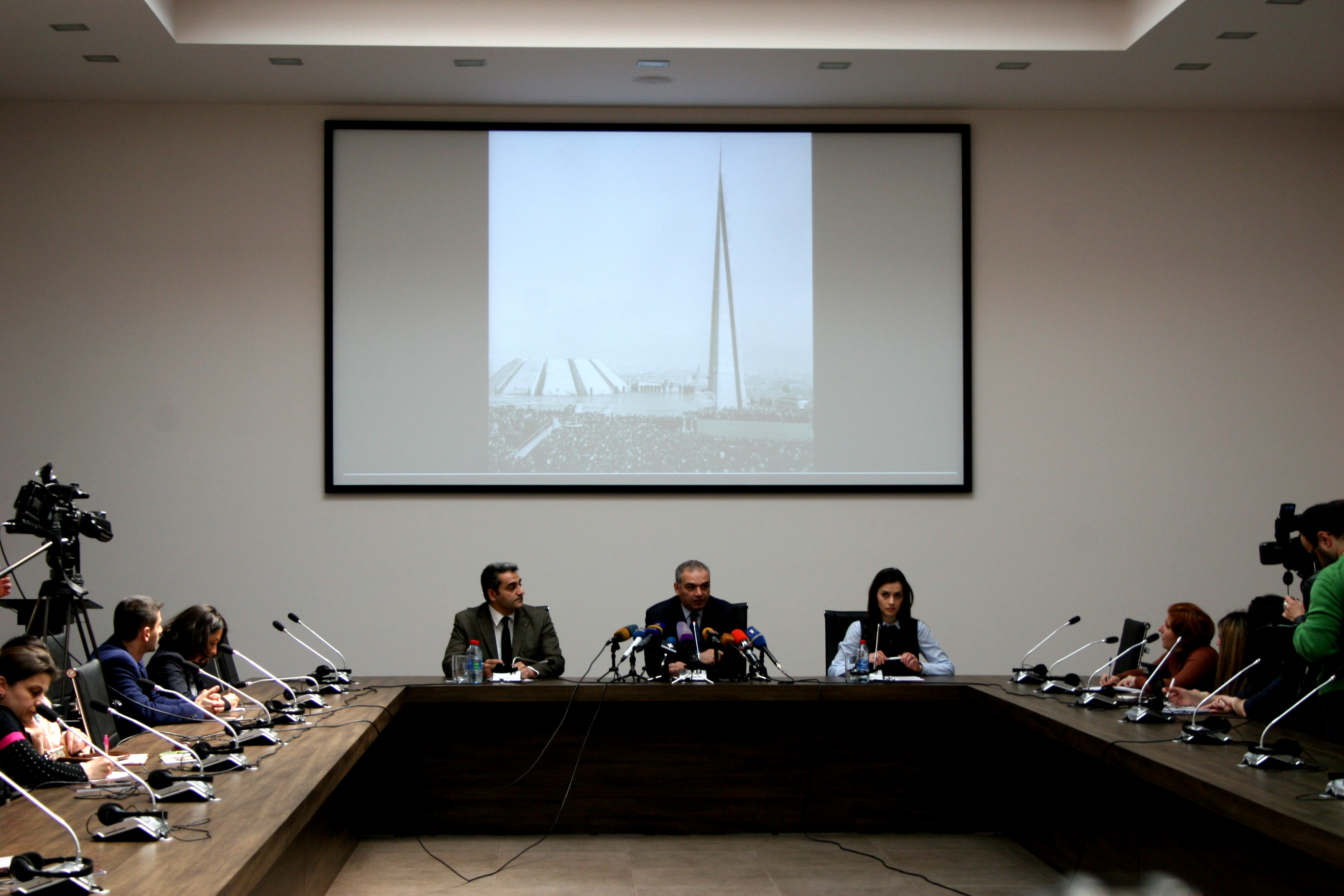 Today, a press-conference took place at the conference hall of the Armenian Genocide Museum-Institute.
During the meeting AGMI Director Hayk Demoyan presented the works and achievements of the museum-institute in the past ten years, as well as, the upcoming projects.
2017 marks the 50th anniversary of the Genocide Memorial Construction. AGMI is planning some events and a temporary exhibition dedicated to this occasion.
"This year we are going to present a temporary exhibition which presents the chronology of the construction of the Armenian Genocide Monument; historical photographs during construction works, few samples of how individuals participate in construction work, and samples of photographs printed on different carriers. Looking back we can see the great mission it had on all Armenians in the last fifty years", said AGMI Director Hayk Demoyan.
During the press-release a reference was made to the anti-scientific theses and unacceptable shortcomings found in multi-volume academic book of Armenian History modern and contemporary stories. After the press-release the journalists had a visit to the museum, where AGMI Director presented exhibits dedicated to the 25th anniversary of Armenian's Independence and the 50th anniversary of the Armenian Genocide Memorial Construction.