21.05.2016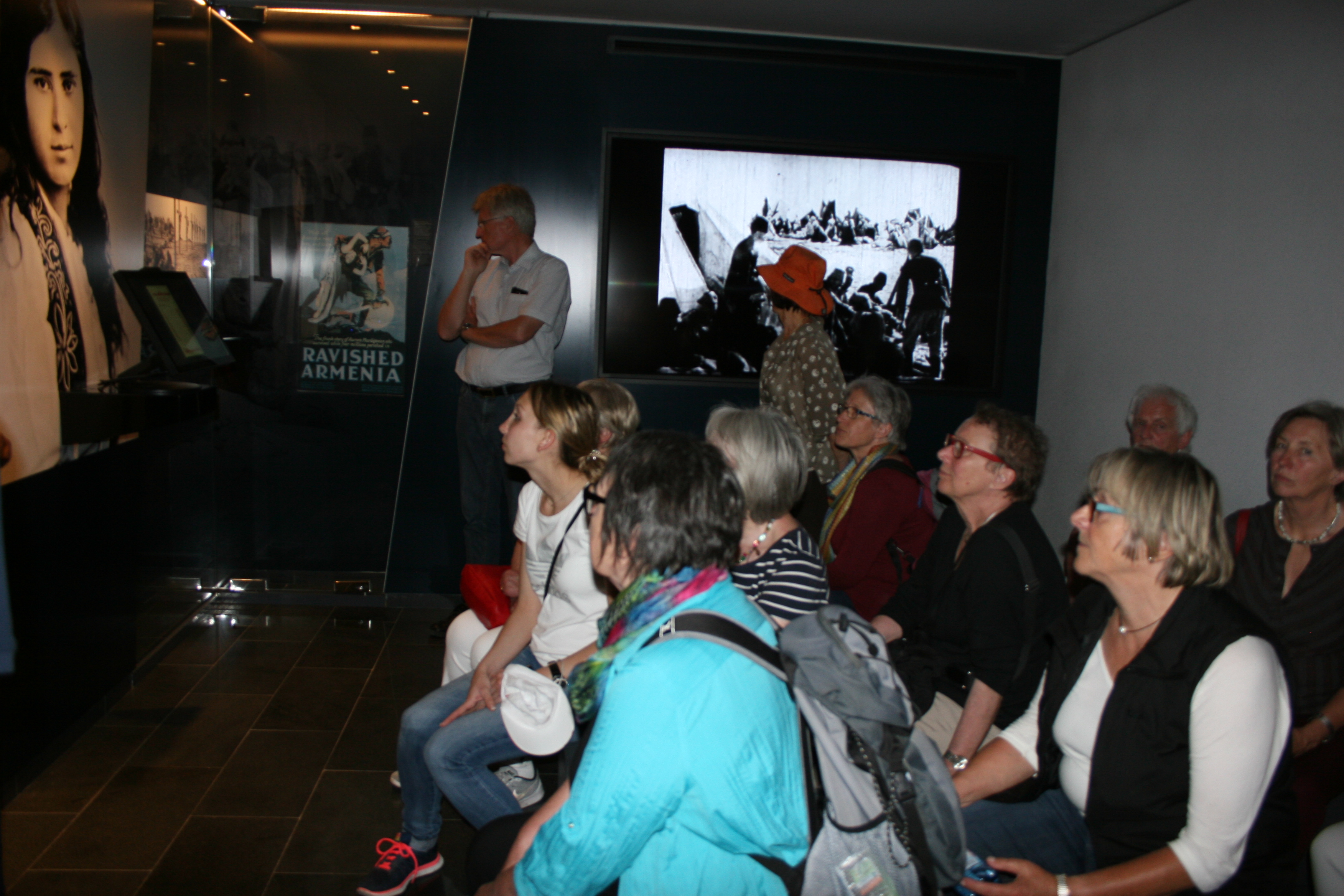 The Armenian Genocide Museum-Institute also joined the pan-European event "Museum Night 2016" with the permanent and temporary exhibition "The Road of Aurora: Odyssey of Armenian Genocide Survivor".
The museum was crowded with foreign tourists, local visitors and students.
"Museum Night 2016" was held under the title "Museums and Cultural Landscapes". The event is organized by the suggestion of International Council of Museums (ICOM); one of the oldest organizations in the field of cultural heritage protection.
Just like the last year, 112 museums in Armenia and Artsakh joined "Museum Night" event of this year. A number of events were dedicated to 25th anniversary of Armenia's independence.