21.05.2017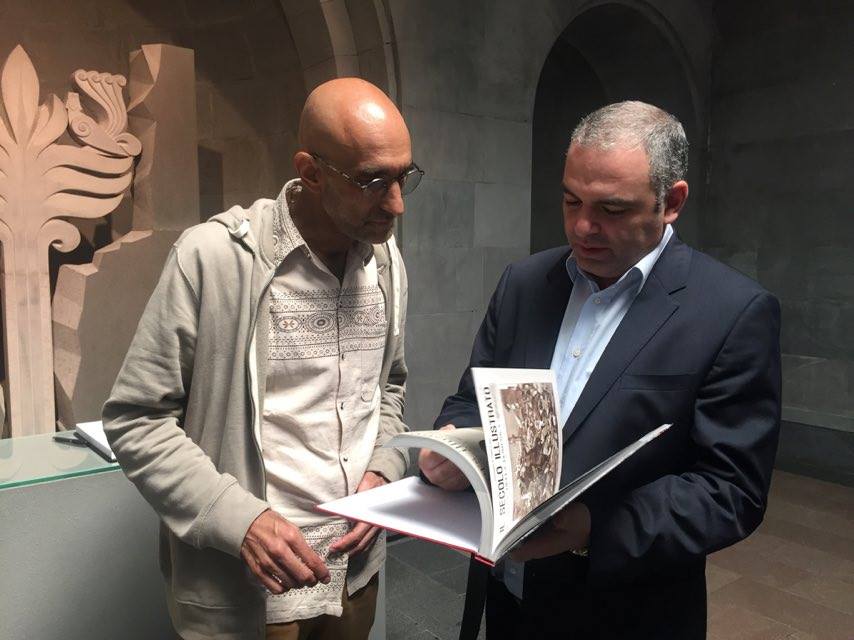 Today, "Aurora" prize nominee Dr. Tom Catina visited Armenian Genocide Monument. Dr. Catina laid flowers at the eternal fire and honored the memory of the innocent martyrs with a minute of silence. Tom Catina also visited the Genocide Museum and got acquainted with the proofs and facts of the Armenian Genocide.
Dr. Catina also visited the temporary exhibition of the museum, where an exhibition dedicated to Aurora Martiganian has been opened.
AGMI Director Hayk Demoyan presented to Sudanese humanitarian doctor the life story of the brave Armenian woman who had survived those crimes and passed her all life trying to heal the painful consequences of that tragedy.
Tom Catina left a note in the Memory Book of Honorable Guests, which reads: "Profoundly emotional tour let us all pray that the word "genocide" shall be relegated to the history book".
At the end of the visit AGMI Director presented tp Dr. Catina some of the publications of the Genocide Museum-Institute.