21.11.2017
With the aim to study the documents related to the history of the Armenian Question and the Armenian Genocide kept at the Armenian Patriarchate of Jerusalem, Robert Tatoyan, the senior researcher at the Armenian Genocide Museum-Institute, made a duty journey to Jerusalem on November 6-16, 2017.
After the signing of the Treaty of Lausanne in 1923, the British and French troops left Constantinople to the Kemalists. Archbishop Zaven Eghiayan, the Constantinople Armenian Patriarch, was forced to leave Turkey too. He took with him some documents related to the Armenian Patriarchate 1912-1922 activity. Archbishop Zaven archives finally came to Jerusalem, where they kept up to now. The archive contains documents concerning various aspects of the Armenian question and the Armenian Genocide, particularly on negotiations around the Armenian Question on the eve and immediately after the end of the First World War, on the number of Western Armenians in 1912-1922, on the identity of the Turkish criminals responsible for the implementation of the Armenian genocide, on the Armenian Patriarchate orphan care activity, on the treatment of the Western Armenians in 1919-1922, etc. The majority of the archbishop Zaven archives documents are not in the scientific circulation at present.
The associate of the Armenian Genocide Museum-Institute got an opportunity to get acquainted with the main volume of the stored documents and, if necessary, to take photographs of some of them.
The materials collected as a result of the research in the archives of the Armenian Patriarchate of Jerusalem were transferred to the Armenian Genocide Museum-Institute archives.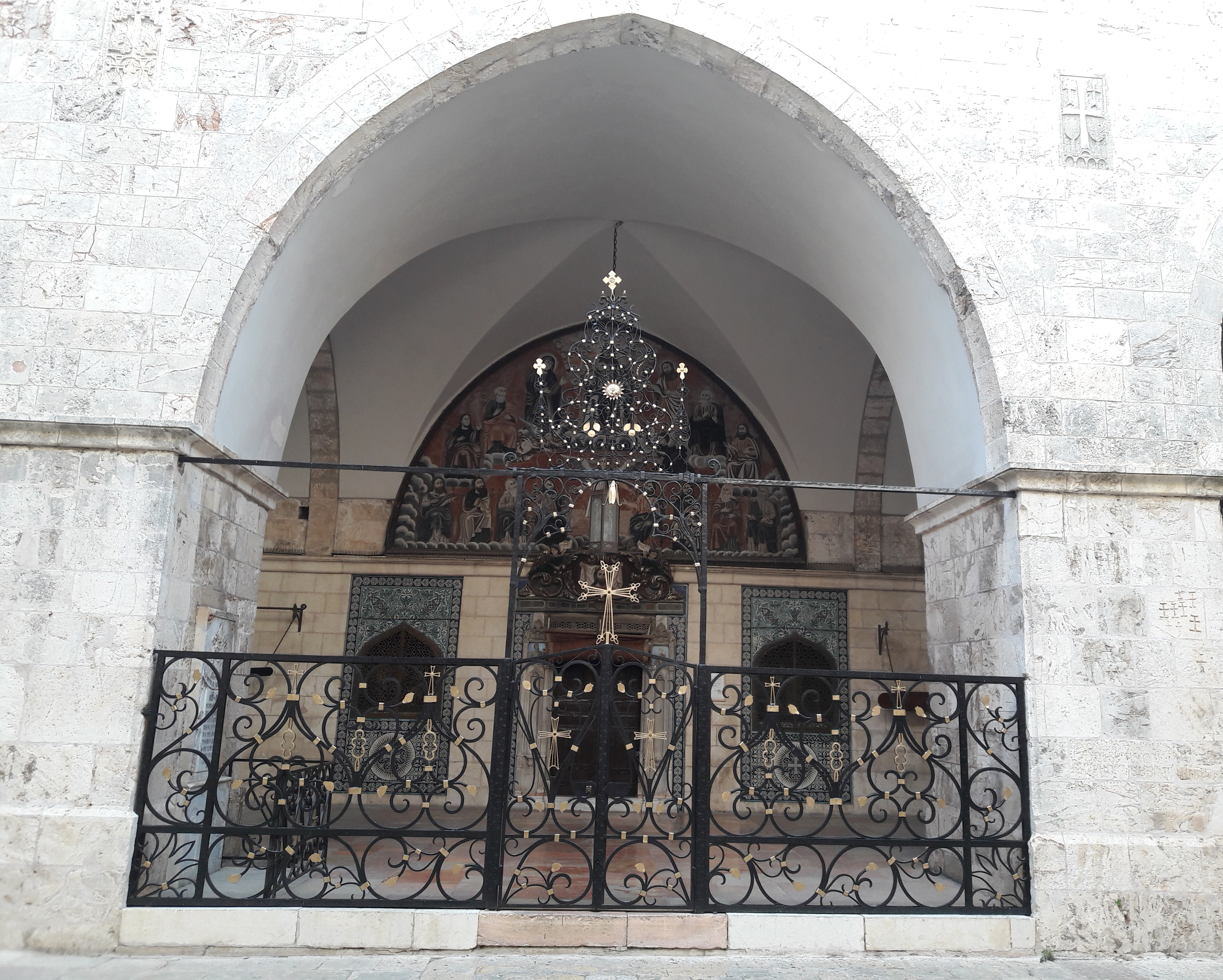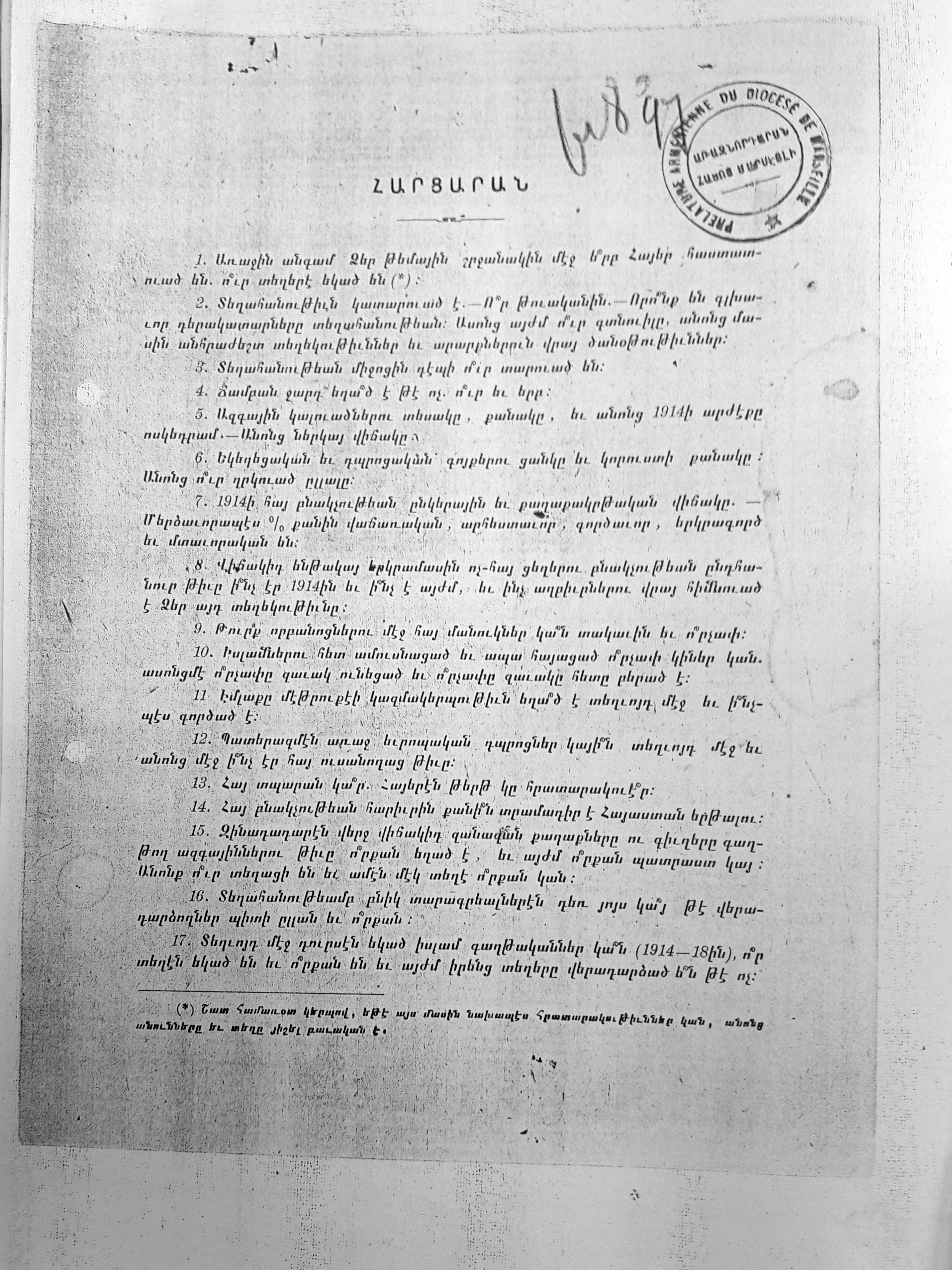 One of the documents of the Zaven Archbishop archives - Questionnaire sent to the Armenian Dioceses
by the Armenian Patriarchate of Constantinople in 1919