22.04.2016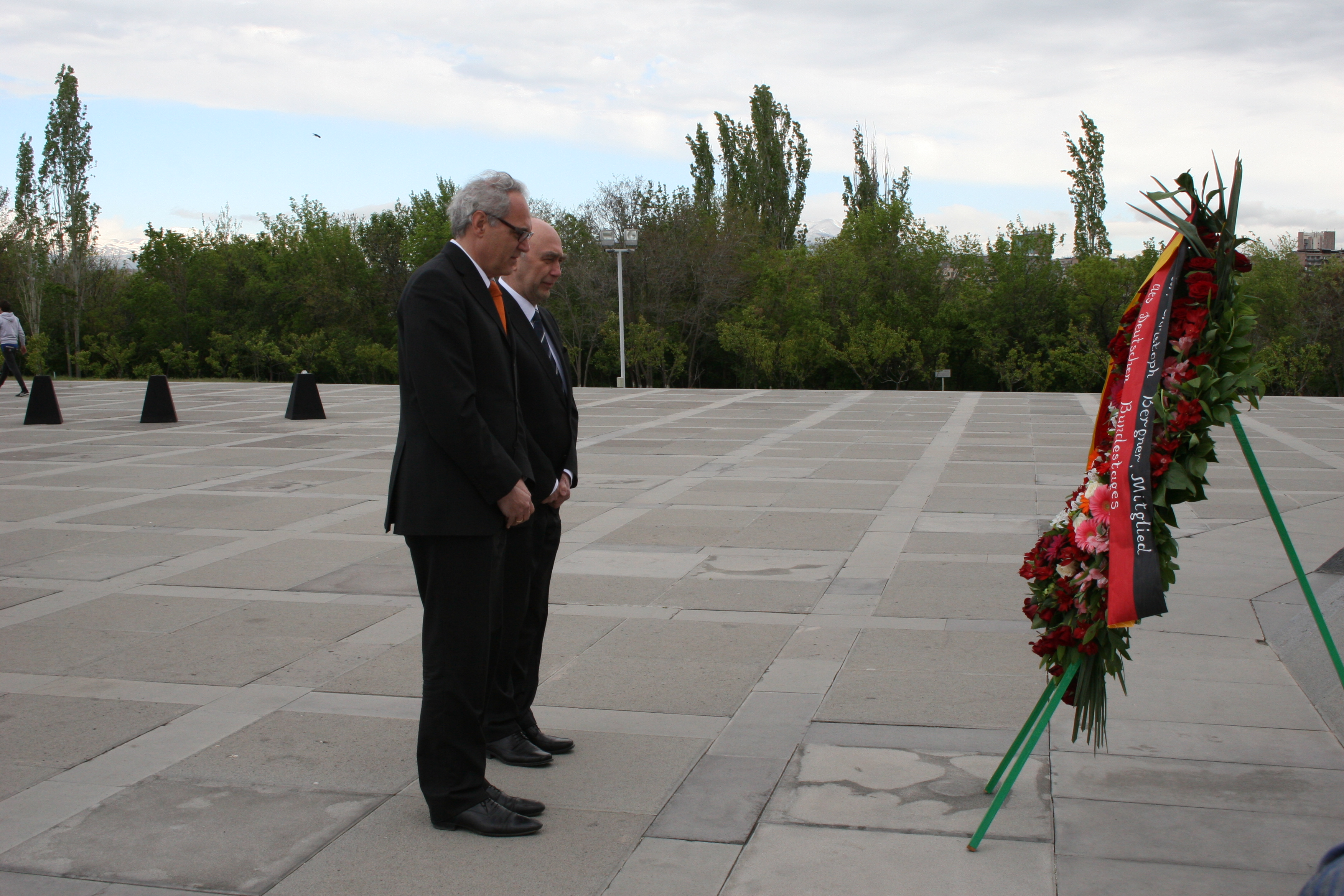 In April 22, German Bundestag deputy and member of the ruling coalition CDU / CSU parliamentary Dr. Christophe Bergner visited Armenian Genocide Museum-Institute. Dr. Bergner and German Ambassador to Armenia Bernhard Matthias Kiesler laid a wreath at the Genocide Monument and honored the memory of the innocent victims with a minute of silence. AGMI Deputy Director Suren Manukyan presented to the guests the brief history of the monument, its construction and the symbolic explanation of the structure, after which German high-ranking guests visited the Genocide Museum and got acquainted with the facts and episodes of the Armenian Genocide.
At the end of the visit Suren Manukyan presented to Christophe Bergner the English translation of AGMI "Armenian Genocide: Front page coverage in the world press, 1853-1925".
Christophe Bergner is a member of the Bundestag Friendship Group for the Relations with South Caucasus Countries. At the same time, being a member of the Committee on the Foreign Affairs is also the rapporteur on South Caucasus countries. Christophe Bergner arrived in Armenia within the framework of a regional visit; previously visited Azerbaijan and Georgia.
Dr. Bergner is one of the he initiators of the resolution adopted by the German Bundestag in 2005 on the occasion of 90th anniversary of Armenian Genocide.