24.04.2014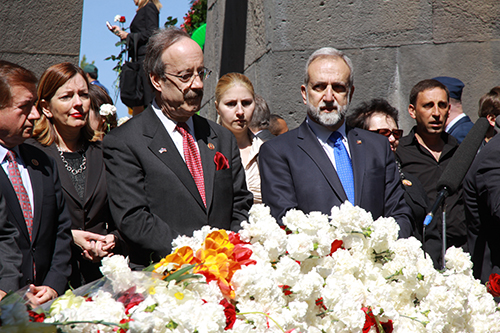 The Chairperson of the United States House Committee on Foreign Affairs Ed Royce, senior member Elliot Engel, David Cicilline and Lois Frankel visited Tsitsernakaberd Memorial Complex to commemorate 99 anniversary of the Armenian Genocide.
US congressmen put flowers at the Eternal Fire and honoured the memory of the innocent victims with a minute of silence.
Afterwards the members of the US delegation walked around the Memorial Alley, where they planted a fir.