24.04.2014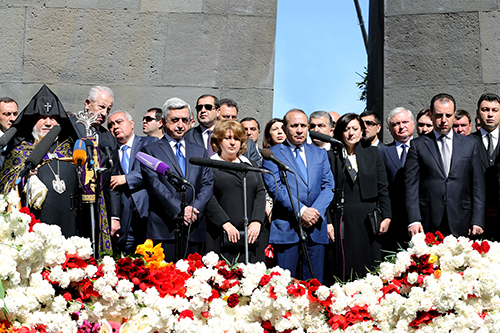 President of Republic of Armenia Serzh Sargsyan, Catholicos of all Armenians His Holiness Garegin II and Prime Minister Hovik Abrahamyan accompanied by the members of parliament and government visited Tsitsernakaberd.
They honored the memory of innocent victims, after which His Holiness Karekin II, Catholicos of All Armenians prayed for the repose of the victims' souls.
High ranking officials of the armed forces, political figures, intellectuals, and heads of the diplomatic missions accredited to Armenia, as well as members of patriotic unions and public organizations also paid tribute to memory of the innocent victims of the Armenian Genocide.
The dens flow to Tsitsernakaberd continues.